Dennis & Gnasher Unleashed! Series 1 – Episode 48: Double Crust
Professor Screwtop is full of so many great ideas that it's a wonder no-one else has thought of them before. Or have they?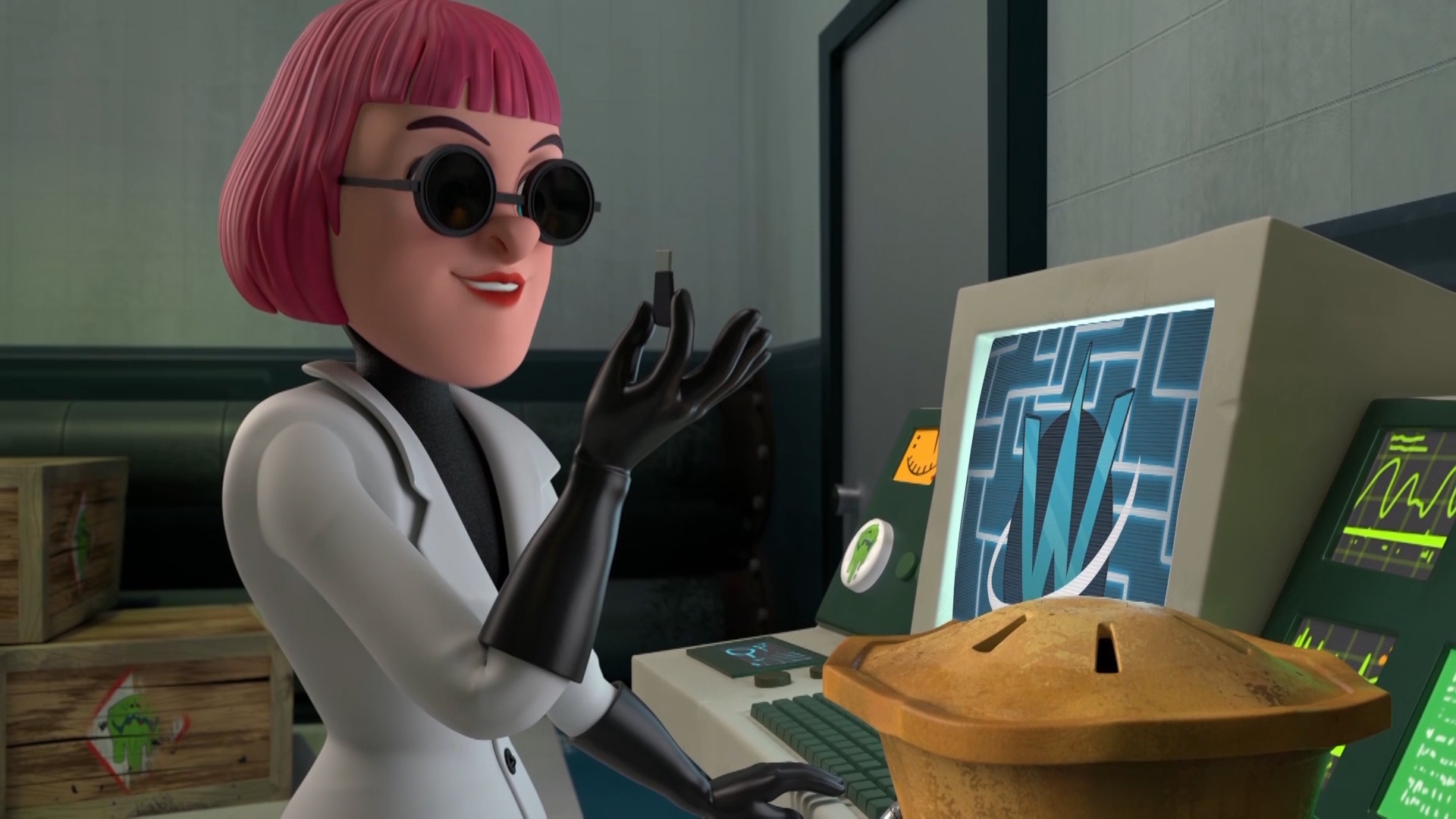 When Dennis and the gang are in Screwwtop's lab for the unveiling of one of the Prof's latest inventions, they can hardly believe their eyes when Wilbur Corp seem to have come up with the same contraption!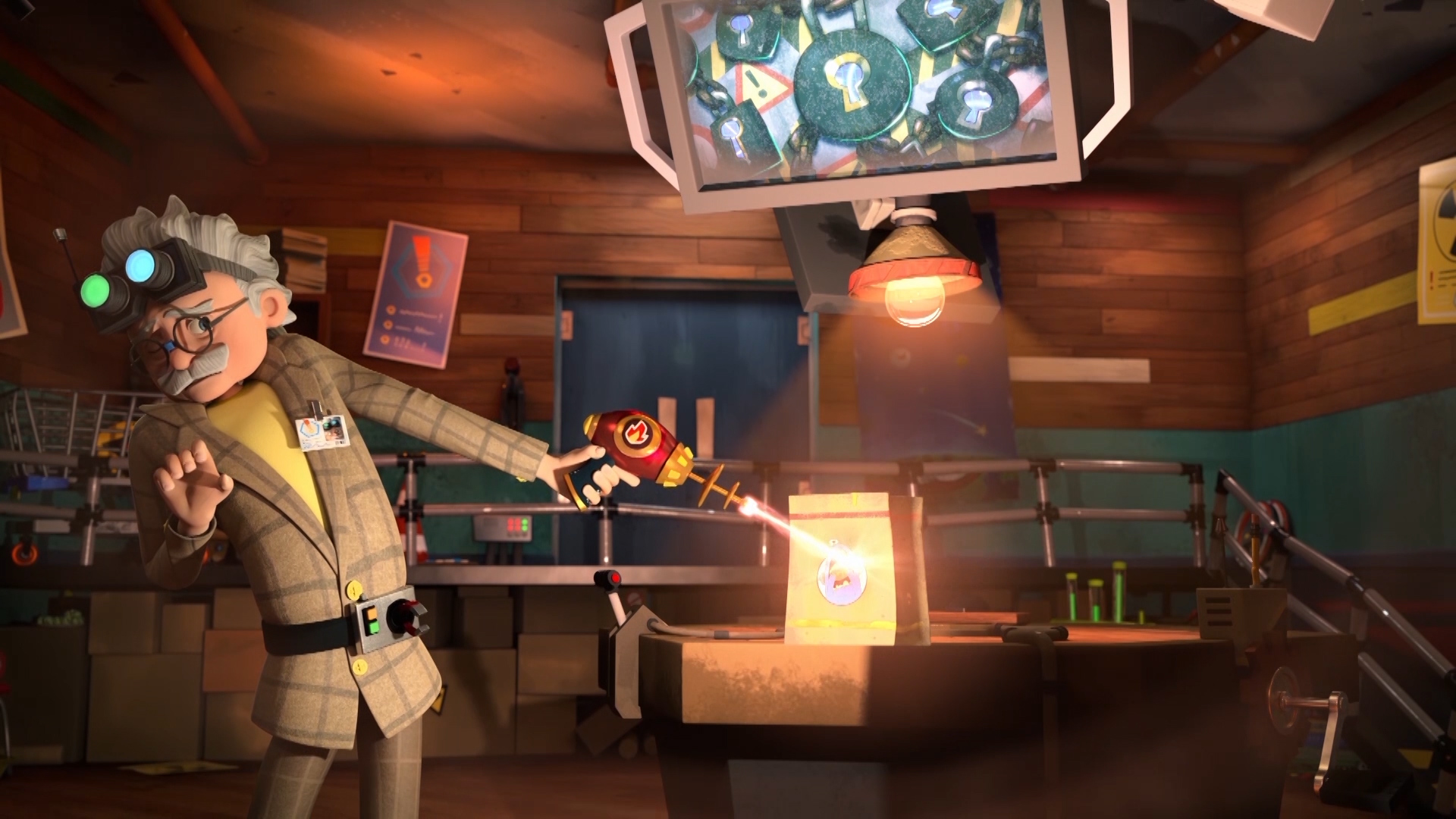 And when Rubi's spots one of Walter's listening devices hidden on the bottom of Crusty, all fingers point to the Professor's pie pal – but is Crusty really to blame?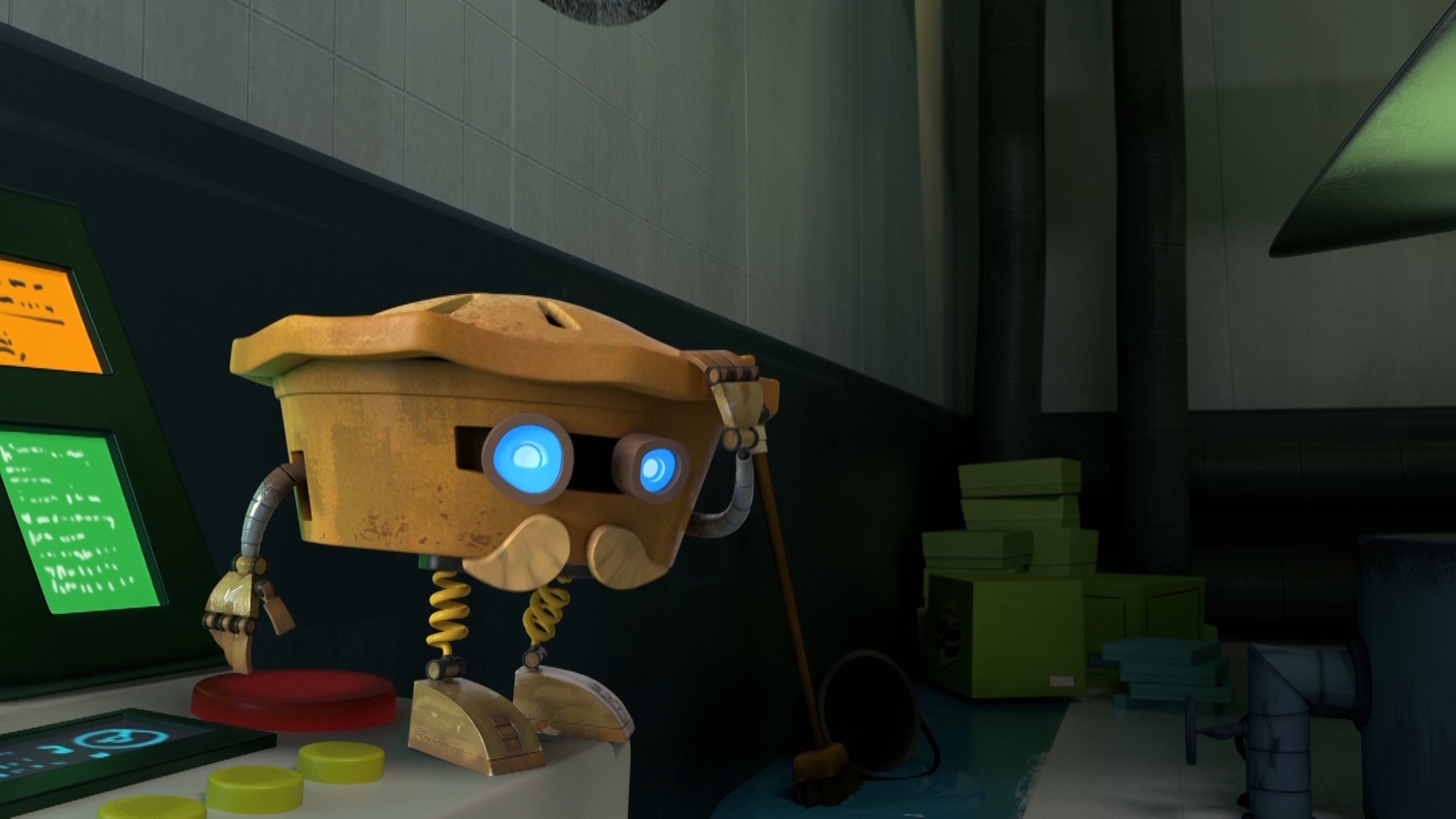 And will Dennis and the gang be able to thwart Dr Pfooflepfeffer before they steal Screwtop's silliest inventions?