Dennis & Gnasher Unleashed! Series 1 – Episode 49: Get Lost
What happens when Dennis and the gang get lost in Beanotown forest? They enter the Lost World...
Returning from the camping trip, the gang suddenly realises that they are well and truly lost in Beanotown forest. They find themselves in the Lost World – the place where everything goes when it gets lost.

There, among missing javelins and lost chew toys, sits the empty nest of a Gnashersaurus Rex! The towering dinosaur sees the gang, and steals Gnasher, mistaking him for a baby Rex who hatched from an egg!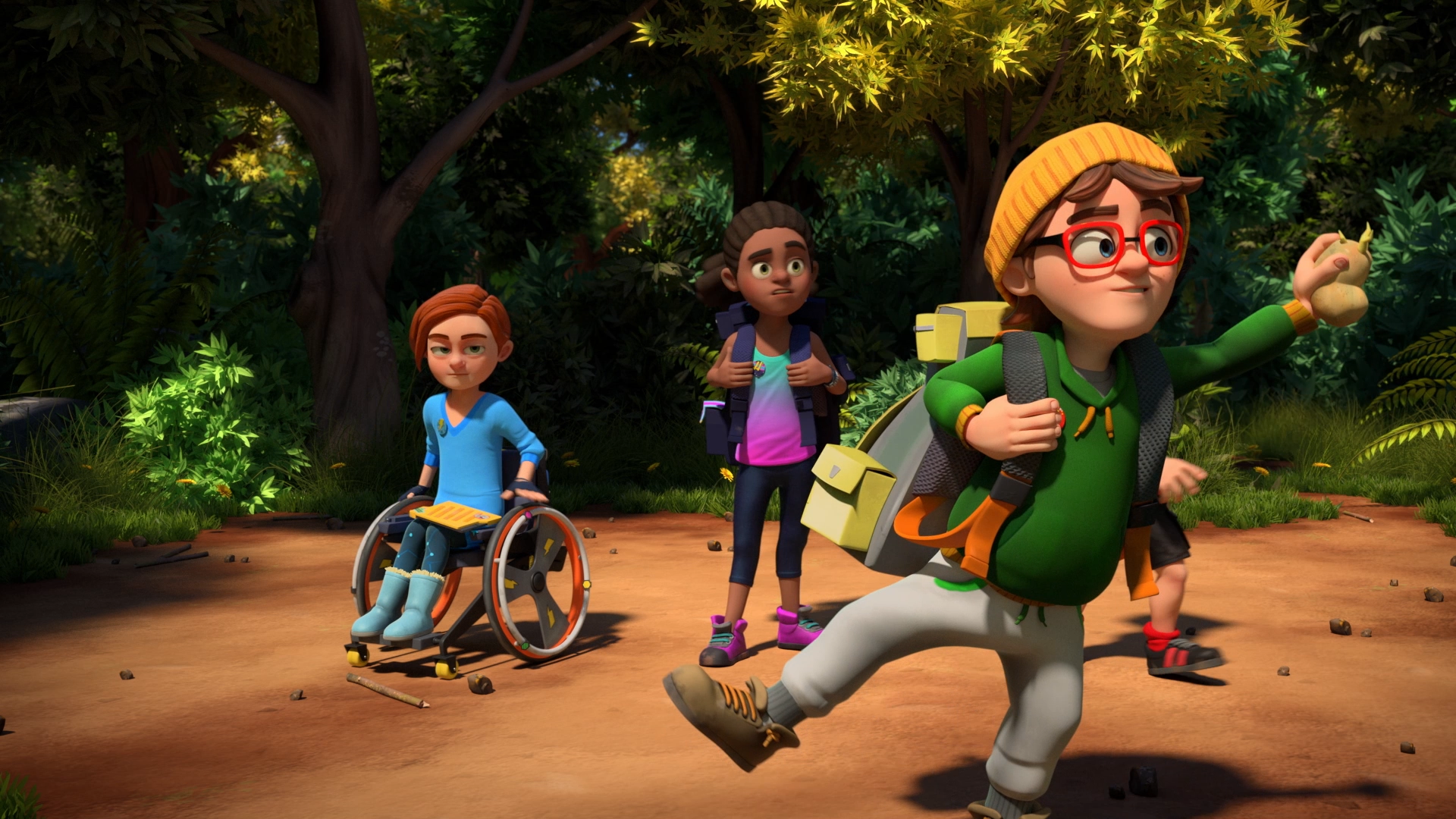 The only way to get him back is for the gang to get un-lost, find the missing Gnashersaurus egg, and return to the lost world to retrieve what they've lost. Got it?