Everything You Need to Know About the Super Mario Movie!
Are you as excited as us about the new Mario movie? You will be after you've read all these facts!
We're getting a new Super Mario movie!
It's finally been confirmed! Nintendo has announced they're making a new Super Mario movie starring everyone's favourite plumber! It's still a long way off, but the news that we'll be able to see Mario, Luigi, Peach and the gang on the big screen has got us really excited! Here's everything that we know about the film so far!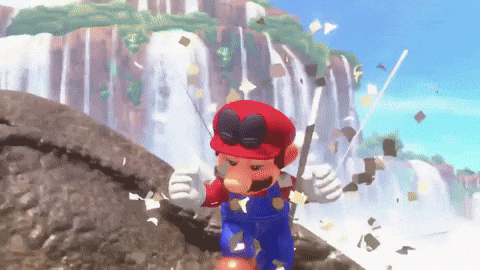 It's being made by the Minions guys!
Nintendo is making the film with Illumination Studios, the team behind the Minions movies! But don't worry about the film not having that Nintendo Magic - it's being co-produced by Shigeru Miyamoto, the man who came up with Mario in the first place!So expect the movie to have all the craziness of a Minions movie and the love for Mario and cleverness of a Nintendo game. WAAAHOOOOO!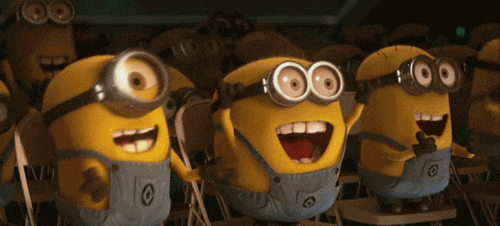 We THINK Mario might be in it...
It's just a guess, but we think that Super Mario movie might have Mario in it!We can probably guess that at least Luigi, Peach and Mario's arch-rival Bowser will be in the film, but apart from that, who knows? We'd love to see Captain Toad, Toadette, Wario, Daisy and the rest of the Mushroom Kingdom residents, but we don't really know yet!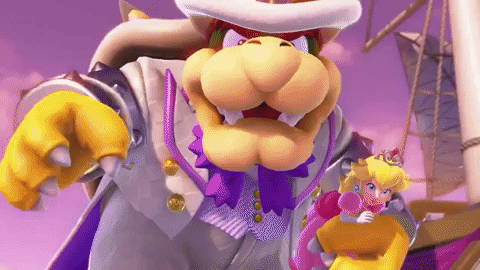 It ISN'T the first Mario movie!
This won't be the first time that Mario has made the jump to the cinema! Back in 1993 there was a live action Super Mario Brothers movie! It was set in the real world, Bowser looked like a human, and had almost NOTHING to do with the games other than some names!If you can believe it, the picture below is what Mario, Luigi and Peach looked like in the old film! WHAAAAT!
Mario nearly appeared in Wreck-It Ralph!
Even though this is Mario's first real cinema debut, the plumber nearly appeared in Wreck-It Ralph a few years ago! In the finished film, Fix-It Felix says Mario is "fashionably late, as usual" when he doesn't arrive at Felix's birthday party, but originally he was going to actually appear on screen! The writers said they struggled to find a way to make Mario's appearance special, so they decided not to include him, even though Nintendo had said they could! So instead, they used Mario's old rival Sonic the Hedgehog.
We're getting a theme park too!
As well as a movie, we're getting a Nintendo-themed amusement park too! It will open at Universal Studios in Florida, and some of the released plans show we're getting rides based around Mario, The Legend of Zelda, Donkey Kong and Mario Kart too! Unfortunately we don't know when it will open, but we do know that a Super Nintendo Land is set to open in Japan in 2020, so start planning your holidays now!
We DON'T know what worlds we'll visit!
We'd bet that we'll visit the Mushroom Kingdom in the movie, probably right at the start before Bowser invades! But we don't know if the film is based on any of the games in particular, so that means we don't know if we'll visit any of the worlds we went to in Super Mario Galaxy or any of the other kingdoms we went to in Super Mario Odyssey!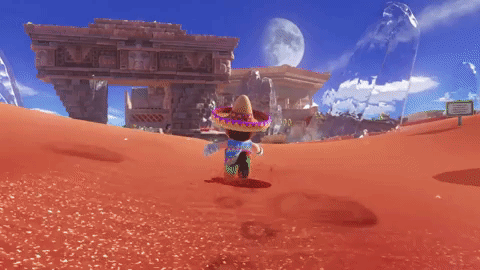 FINALLY! Nintendo are doing really well right now!
As well as announcing the movie, Nintendo revealed how well the Switch is doing! It's the fastest selling console EVER in the United States, and some of its games have sold really well too! Super Mario Odyssey sold over 9 MILLION copies so far, and it only came out in October last year! YAAAAAAAY! We can't wait to see what Nintendo announces next!