Everything You Need to Know About Rebel Wilson!
Think you're a Rebel Wilson superfan? How many of these facts do you know?
Where was Rebel Wilson born?
She was born in Sydney, New South Wales
What is Rebel Wilson's real name?
Her full name is Rebel Melanie Elizabeth Wilson!
How many siblings does Rebel Wilson have?
They're called Liberty and Annachi. She also has a brother called Ryot.
Where did Rebel Wilson study?
Rebel has a degree in law and theatre from the University of South Wales
How did Rebel Wilson become famous?
She stole the show after appearing alongside Matt Lucas in the film Bridesmaids! The pair got on so well, they eventually shared a house in California
How did a trip Mozambique change Rebel Wilson's life?
While visiting the country, she contracted malaria. While she was ill, she had weird dreams about appearing in films and won an Oscar! That's what led her to becoming an actor!
Can Rebel Wilson rap?
Yes! Her rap name is Rebelicious and used to enter music competitions with her sister Liberty
How is Rebel Wilson related to Walt Disney?
She says her great-aunt Lilian Bounds was the wife of the famous cartoonist. Not only that, Rebel is also a member of Disneyland's ultra exclusive Club 33 private members club!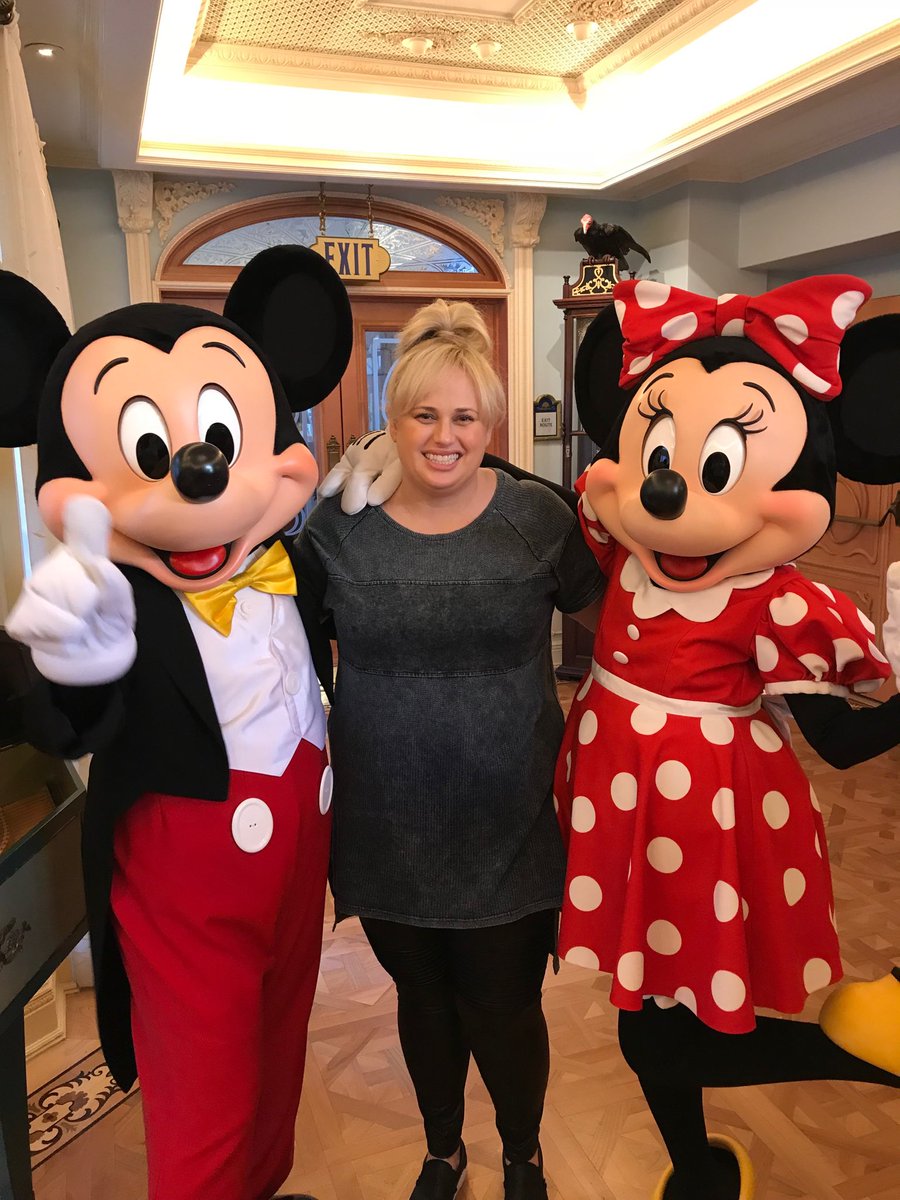 Has Rebel Wilson won any awards?
As Fat Amy, Rebel picked up the MTV Best Breakthrough Performance Award and a Teen Choice Award for Choice Movie Actress.
Is Rebel Wilson allergic to any animals?
"I just found out I'm allergic to dogs and cats," tweeted Rebel. "Thank god not unicorns or koalas..." Imagine being Australian and not being able to hang out with a koala? That would be awful!
What was Rebel Wilson's first movie?
Rebel plays Toula in an Australian comedy called Fat Pizza, which followed the adventures of people working at a Sydney takeaway. The seal is called Sammy, but did not have a speaking part.
What is Rebel Wilson's clothing line called?
The actress' has her own range of clothing named Rebel Wilson X Angels, which includes dresses, denim jackets, tops and skirts!