Everything You Need to Know About the Best Mates Dance!
Get up to speed on the funniest emote out there!
Have you heard of the Best Mates dance? It's one of the best Fortnite emotes!
But where did it come from? Well comedian, Marlon Webb put a hilarious video on Facebook on 12th June 2016.
It was part of a sick video series called The Band of the Bold or #JoggingManChallenge. And in just 2 months it got more than 11m views – woah! It also got 200,000 shares and 39,000 comments!
It wasn't long before people started recreating it and then – shock! It appeared on Fortnite in season 3 as a new emote.
Have you tried the best mates dance yet? Will you be able to master it? Let's have a look at the moves you'll need to make yourself an emote…
Keep your legs up!
You can't do Fortnite's Best Mates dance without doing some real high-kicks, so get those knees a-high-kicking!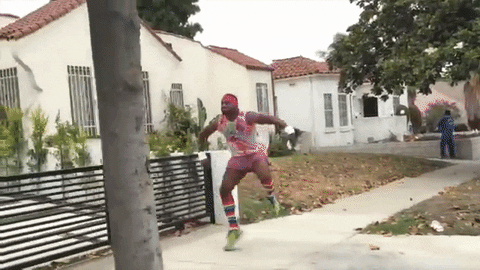 Crazy coloured clothes
If you want to make it as an emote, then you need to stand out and if you can't find any colourful clothes of your own, you'll probably find some embarrassing outfits in mum and dad's wardrobe.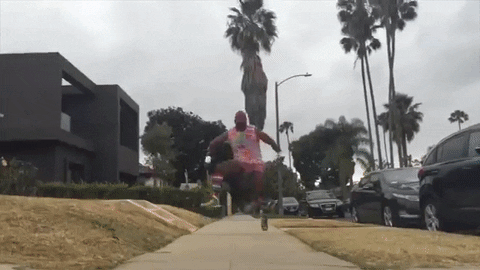 And how not to do it…
Just, whatever happens, don't end up doing it like this! You'll have no best mates left to dance with!