Ali-A: Everything You Wanted To Know!
Think you know everything about Ali-A and his Call of Duty, Fortnite and Pokémon GO videos? Let's find out!
Ali-A is one of the biggest YouTubers on the planet, and chances are you've watched one of his videos online, or have had one of your mates tell you to watch them! But he's done loads more than just play CoD and Fortnite online - find out everything you ever wanted to know about him here!
His real name is Alastair Aiken!
All the best heroes have names that alliterate - where the first and last names start with the same letter. Just think about Clark Kent, Peter Parker, and Sue Storm. Ali-A is the same! His real name is Alastair Aiken. And have you ever seen him and a superhero in the same room...?
His channel has over 17 MILLION subscribers!
Over 17 MILLION people subscribe to Ali's main YouTube channel. That's hard to get your head around! It looks like 17,000,000 when it's written as a number. His other channel – More Ali-A – has over 6 million subscribers too!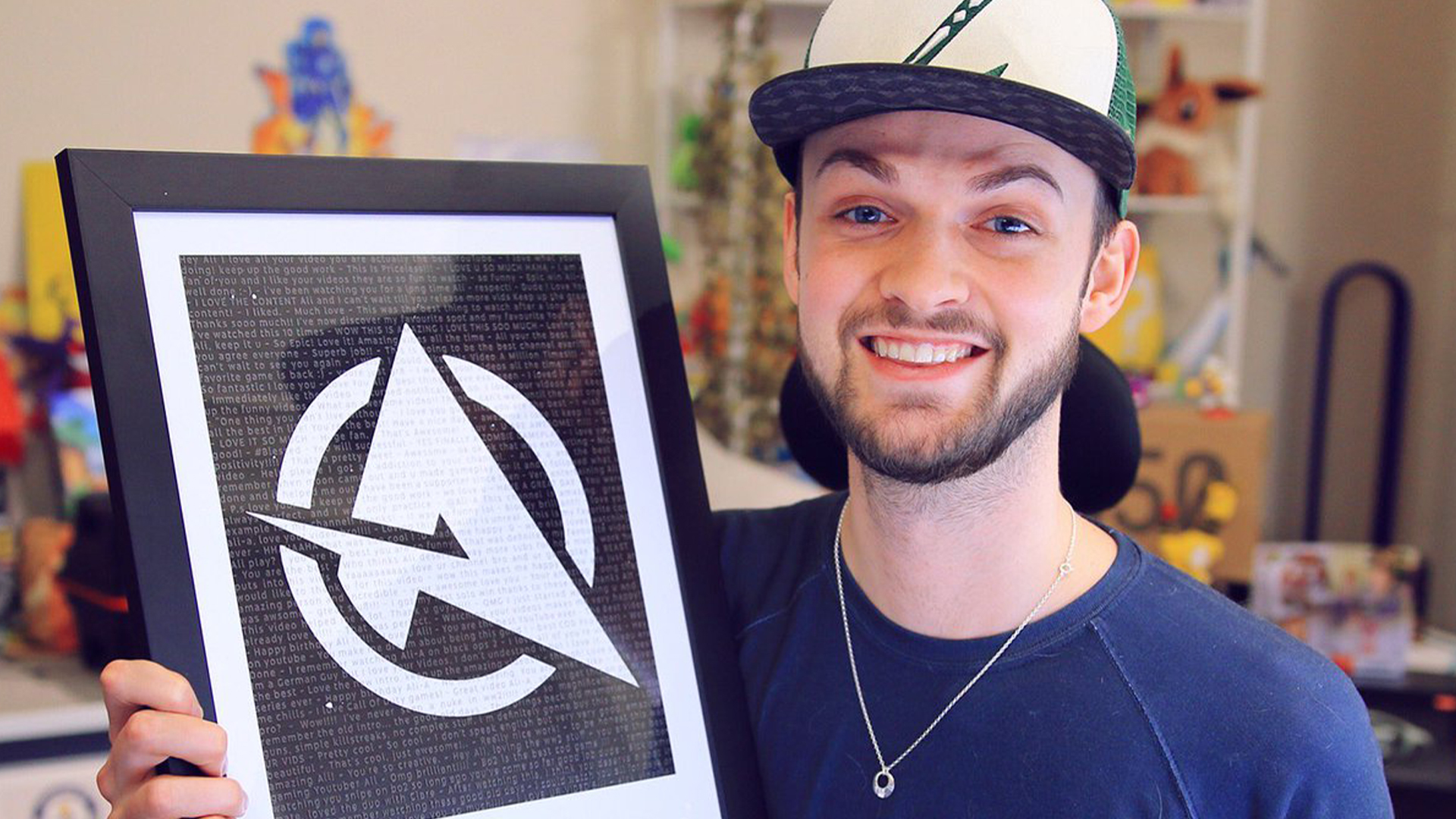 His girlfriend is also a YouTuber!
Ali's girlfriend is called Clare Siobhán, and she's a YouTuber too! She mainly plays The Sims 4 and Pokémon. Before she was YouTuber, she used to work at Xbox! The couple have their own YouTube channel, which currently has almost 800,000 subscribers!They met at a gaming event called Gamescom, where they met each other at the airport flying out to the event!They live together and in a video describing their day-to-day life, Ali says that he doesn't know how she gets all her work done in her tiny office!
He has a brother!
Ali has a brother named Simon, who he has had on the channel to play a game they used to play when they were kids - Mario Kart! Simon is 18 months younger than Ali, and occasionally appears on the channel to play other games and answer questions from fans.
He and Clare have 3 pets!
Ali and Clare have some very cute pets! The most famous is probably their Cavalier King Charles Spaniel, named Eevee (see below), who they got as a puppy in 2016. She likes to sit on the chair behind Clare while she plays The Sims! They also have a cat named Darcie, who sprawls out in front of Ali's keyboard while he plays games.In November 2019, Ali introduced their Pomeranian dog called Lexi via a post on Instagram.
He has his own TV show!
It's cool to have a YouTube channel with over 17 million subscribers, but it's just as cool to have your own TV show! Ali-A's Superchargers, which gets shown on CBBC, is a show about kids fixing up their parents' rubbish old cars!He also lends his voice to the character Clunk in the CITV/Netflix animated show Robozuna, too!
He can get a little bit obsessed sometimes...
On his More Ali-A channel, Ali apologised to his fans for not doing more Call of Duty and Pokémon GO videos. He said the reason why was that he'd been having TOO MUCH FUN with Fortnite! 
He's SUPER good at games!
Ali-A doesn't just play games, he wins games. He set up a tournament for other YouTubers gamers like DanTDM, LD Shadow Lady and Syndicate and walked away with some big, big victories. (Also, you only have to watch some of his videos of him playing Fortnite or CoD to realise that he's really, really good at those games!)
He's a celebrity outside of gaming too!
Because of his success on YouTube, Ali's got quite some fame outside of gaming too! He's hung out with celebrities like Louis Hamilton - though he says his favourite people to meet are other YouTubers because "it's great to meet other content creators". What a nice guy!
His life isn't ALL great...
Even though it might look like Ali has THE BEST LIFE, not everything always goes his way. In 2016, he posted a video on his MoreAliA channel explaining how he'd crashed his car - a black Audi R8 that he loved - by accident. He was OK and he's since got another R8, but it was a bad time for Ali. 
He's not just a PC gamer!
Ali is well-known for owning every current console! He has a PS4, Xbox One and a Nintendo Switch as well as a high-end gaming PC. In fact, he's so well known in the gaming world that Nintendo gave him his Switch early, ahead of the wide release!
He lives in London!
Ali A and Clare live in London. The capital of England has a population of 8,982,000 or thereabouts! That's about half of the amount of people who subscribe to his YouTube channel. 
He wasn't always going to be a YouTuber!
As revealed in a Q&A he did with Clare, when he was growing up he thought he was going to be a banker! He says: "It's boring and not like a dream amazing job, but it was the direction I was heading in before YouTube happened".