Fidget Spinners… in Space!
Earth might be a bit fidget spinner-ed out, but in space they're still pretty exciting!
Remember fidget spinners? We were really into them for a while before realising they didn't do that much
They just... revolve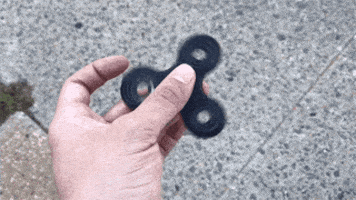 Well, they've done an exciting thing again, by going into SPACE!
The Commander of the International Space Station, Randy "Komrade" Bresik, has been having fun with one!
In a zero-gravity environment, they behave quite a lot differently...
But then, so does the human body!
It must be great being an astronaut, just idioting about in space all day!