FIFA 18 Team of the Year Results Are In! But Just How Good Are the Players?
We know how good footie players can be - but can the TOTY picks help your team to become winners?
Ever wished your club could buy Cristiano Ronaldo and Leo Messi?
Well, unless your side happens to be crazy rich (yes, we mean you, Man City fans!), then the chances of a star-signing looks unlikely.
But before you think about switching allegiance to a better team or just hacking the heck out of your current version, you might be interested to hear FIFA 18 has released its Team Of The Year.
So which footie stars made the grade?
Featuring some of the best players in the world today, such as Tottenham striker Harry Kane, the long awaited upgrade gives you the chance to add some serious star power to your side.So to find out just how on point you have to be to make it into FIFA's TOTY, join us as we look at the good, the bad (and the really, really bad) from the world of football and FIFA 18.
Goalkeeper
You want a reliable keeper between the sticks and Manchester United's David De Gea is certainly that. 
And just in case you thought playing in goal was just something your teacher asked you to do because no-one else volunteered, then think again! 
It's one of the most important positions in the team (even if you do get the blame for silly mistakes sometimes).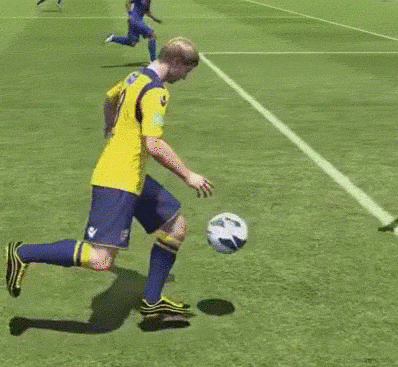 Defence
Football may be about scoring goals but it's also about stopping them too - which makes Real Madrid star Marcelo such an important player.
Some defenders are better than others when it comes to winning the ball which is why players like Marcelo are so sought-after in FIFA 18. 
Don't believe us? Then just take a look at this lot!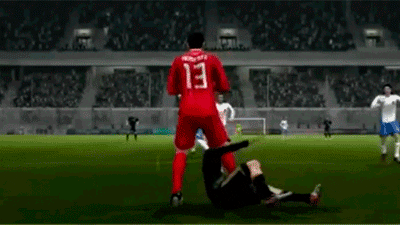 Defender
You didn't think one defender would be enough, did you? Joining Marcelo in FIFA 18's TOTY is fellow Real Madrid star, Sergio Ramos. 
And without the help of players like Marcelo and Sergio, it's likely your team won't be very good at stopping goals being scored!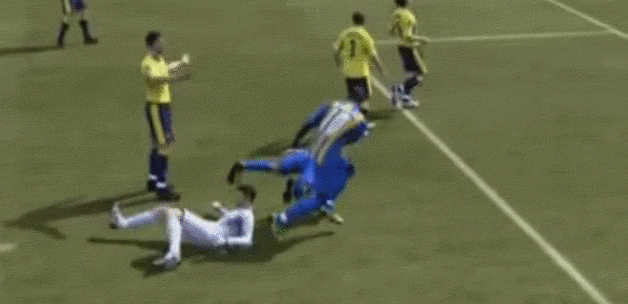 Defender
In football folklore, there's no better defence than an Italian defence so it's no surprise to find Juventus star Leonardo Bonucci on FIFA's list.
Now, you may have been told a striker is the only person who can win a game of football.
But if it wasn't for players like Leonardo, you'd find you were conceding more goals than you scored.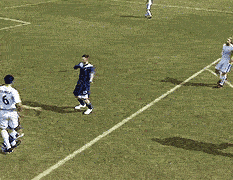 Defender
We've talked about how important it is for defenders to stop goals but sometimes, just sometimes, they can help to score goals, too, which is where players like Paris Saint Germain's Dani Alves come in handy.
In fact, sometimes a long ball from a defender can make all the difference - except you'd better be sure your players can actually score when they get in front of goal or else things are going to get tricky!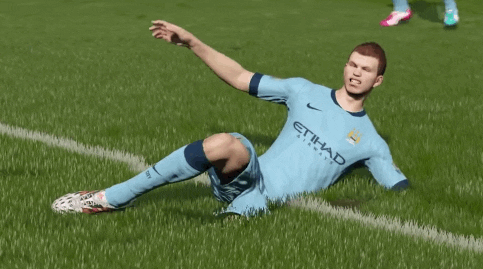 Attacking Midfield
If it's goals, goals, goals you're after, then Manchester City star Kevin De Bruyne is the player you want.So we weren't at all surprised to see the twinkle-toed midfielder had made it onto FIFA's list.
Let's be honest... it's not that easy to score goals so when you find a player who can help in that department, it's worth holding on to them!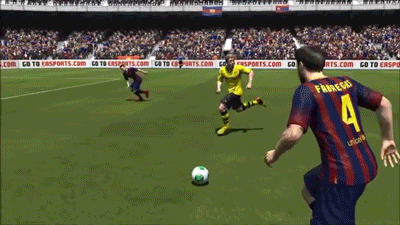 Attacking Midfield
Real Madrid players feature heavily on FIFA 18 TOTY and the star of the show for the Spanish soccer giants is Croatia playmaker Luka Modrić.
Sometimes all that's needed to turn a draw into a win is a clever pass - which is why Real Madrid star Luka has made FIFA 18's final list. 
But what if your top player can't even get their feet under control, let alone the ball?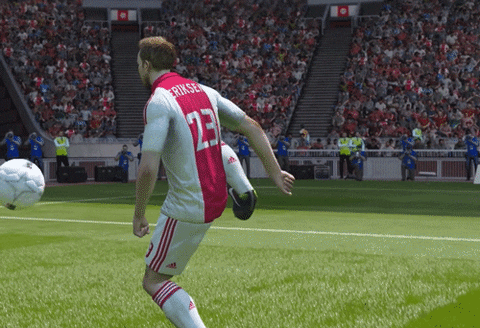 Defensive Midfield
If you're a midfielder, it's great to get goals for your team. But it's also important to stop the opposition from getting the better of your side and when this happens, you want a player like Chelsea's N'Golo Kante to save the day.
Taking charge of the midfield is a difficult job and you'll need to have a whole host of tricks up your sleeve to stop the other team from scoring.
Having said that, it's probably best not to attempt a mid-match piggy-back, however good an idea it seems at the time.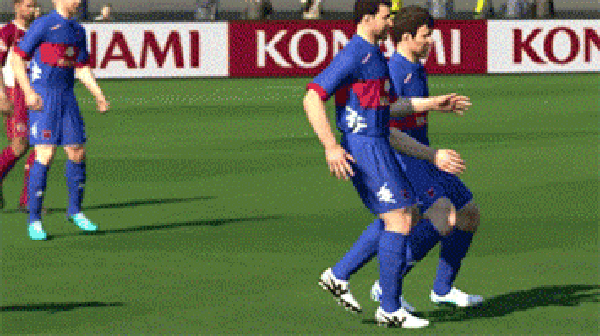 Left Wing
Who else would you want on the wing apart from Cristiano Ronaldo? The Real Madrid attacker would be first choice on anyone's list, let alone FIFA 18's TOTY!
The Portuguese striker has saved his team from losing too many times to mention and there's no doubt he can do the same for your FIFA team - providing he manages to keep his head above ground!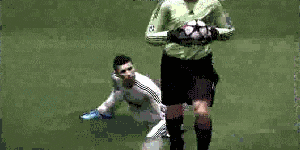 Right Wing
FIFA 18's TOTY is jam-packed with superstars but don't think that means there's no room for one more - because when that player is Barcelona legend Leo Messi, you'll understand what EA Sports were thinking when they decided to include him.
From solo strikes to vicious volleys, there's little that Leo can't do in front of goal - even in a game as great for giggle-some glitches as FIFA!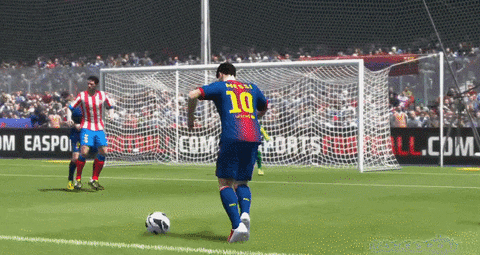 Striker
Who better to lead the line in FIFA 18's Team Of The Year than Tottenham Hotspur's hotshot hero Harry Kane? Having scored a ton of goals in the last few seasons, it's safe to say this is the striker for you (if getting goals is proving troublesome).
With Harry Kane in your side the goals will come thick-and-fast, so there'll be no need for naughty tactics like hand-balls - even if your mitts are big enough to score a sneaky hat-trick!
So let's give Harry a big hand - or then again, maybe not!