Halloween Trick or Treat Ideas!
Halloween is almost upon us. Here's some awesome ideas to prepare you for the spookiest date on the calendar!
1. TRICK! The ol' tasty apple prank!
This is possibly the most evil trick you could ever pull on Halloween. Find someone who loves apples and pretend you've covered one in toffee or chocolate. The fiendish twist is that you've actually used an onion! Oh, the horror!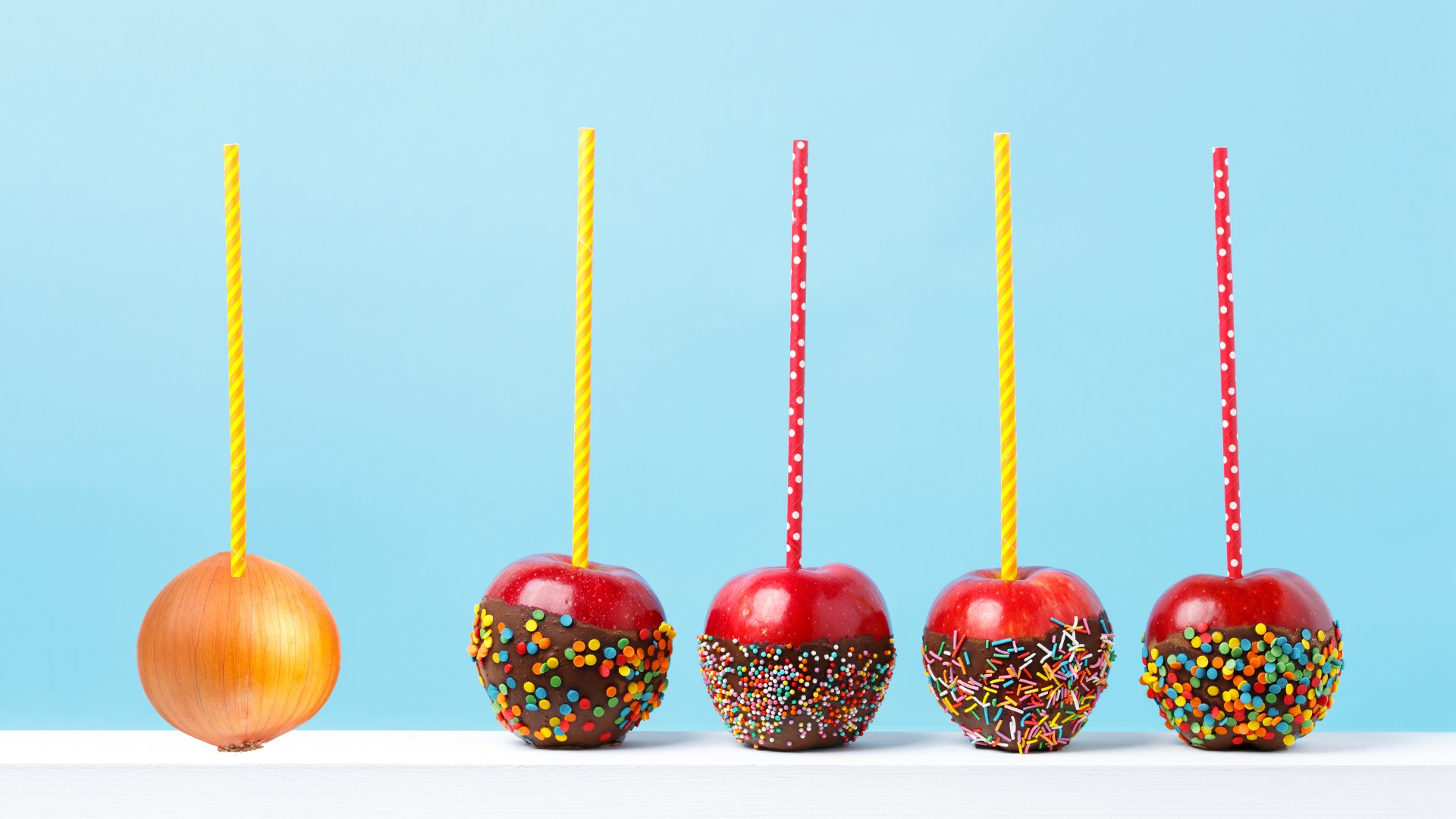 2. TREAT! Offer a plate of fake teeth!
Dentists probably don't approve of trick or treating due to the amount of amazing sweets you can get. But this treat is vaguely healthy. Slice an apple, spread some peanut butter on one side and add some marshmallows to create these creepy fake chompers!
3. TRICK! Unleash a fake spider!
There are only two people on earth who won't get a fright during this prank: Jack Randall and Joe Sugg. But for people walking up your path for some Halloween candy? Not so much. Dangle a massive fake spider above the door and see how your trick or treaters react!
4. TREAT! Cupcakes disguised as miniature witches!
It wouldn't be Halloween without witches, would it? How about serving up plate of witchy cupcakes for some lucky trick or treaters?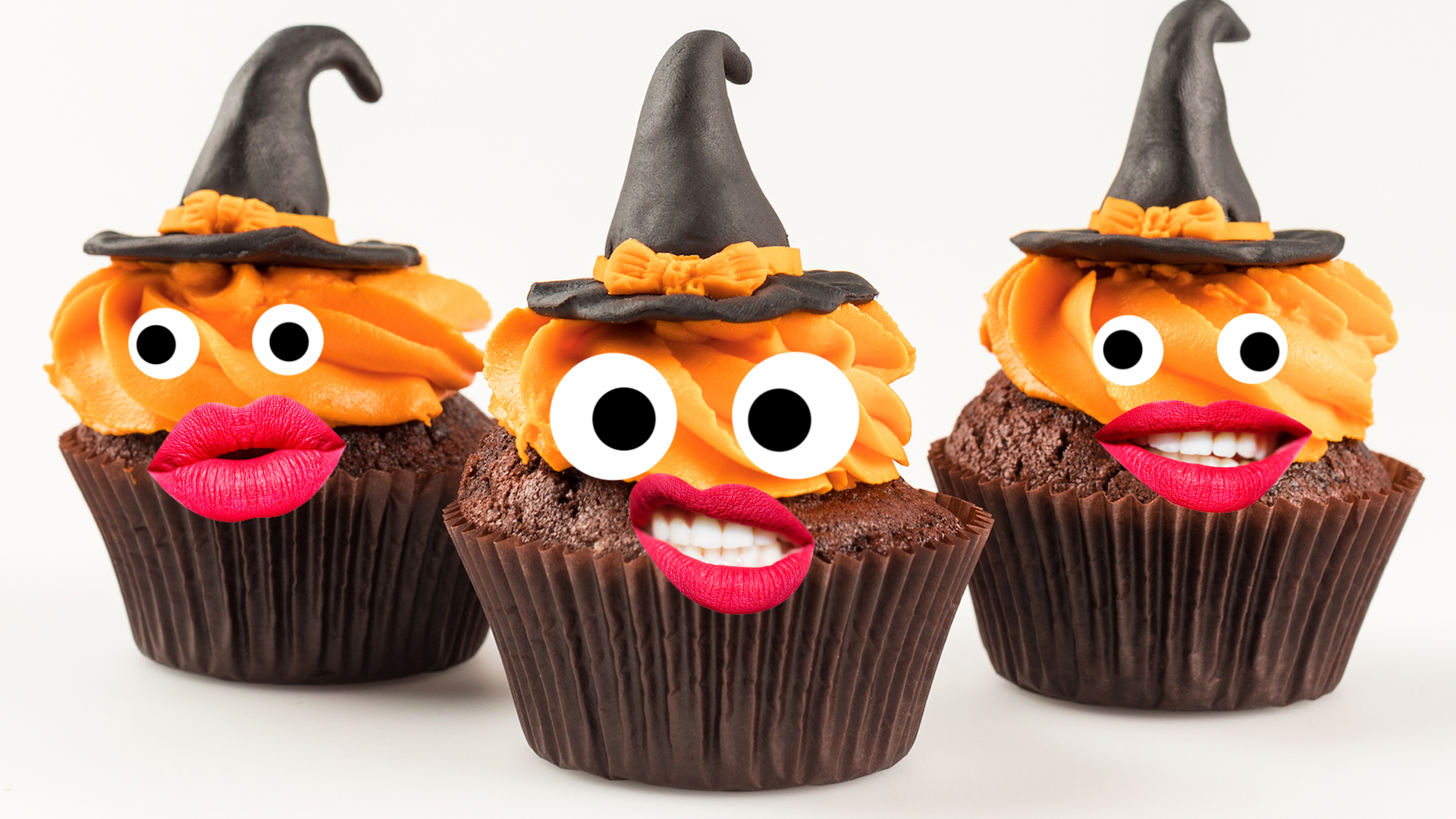 5. TRICK! Answer the door dressed as a clown!
On paper, clowns are supposed to fun: bright clothes, a red nose and ridiculously big shoes. Hilarious, right? In real life, they're a bit creepy. So imagine the terror on your trick or treater's faces when you answer the door dressed as a circus performer. Award more sweets to the person who doesn't run away shrieking.
6. TREAT! A bowl of tiny pumpkins!
If you run out of Halloween treats this year, why not get a marker and transform a handful of humble satsumas into pumpkins. Parents will think you're a legend for dishing out some vitamins on this sugar-fuelled evening!