Homemade Halloween: Fiendish Face Masks!
Get creative and stay safe with these Halloween themed face masks! Gather your craft supplies and get ready to scare your neighbours while you're trick or treating!
It's Halloween and what better way of staying safe when you're out trick or treating or guising than spooking-up your face masks? Grab some craft supplies and get busy making these fun Halloween face masks!
You Will Need:
Some disposable face masks
Felt tip pens
Glue stick
Halloween crafting supplies - foam, googly eyes, pompoms and whatever else you have to make your mask look spooky!
An adult with some scissors
Mask 1 - Monster Mask
Grab some green and get going on this monster themed mask!
Step 1
Colour your mask green (Or whatever monster colour you want!) with a pen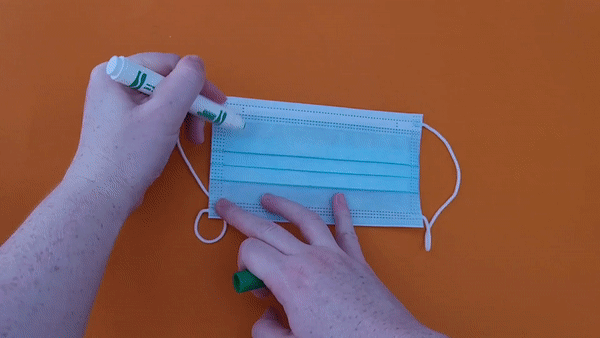 Step 2
Use googly eyes and stick them all over to give your mask a monstrous look!
Step 3
Add some green pompoms or sequins as warts! If you want to make it extra gruesome, maybe you could add a foam tongue!
Step 4
Add some green ribbon or any other accessories to finalise your gruesome mask!
Mask 2 - Spooky Spiderwebs
Channel your inner creepy crawly with this spiderweb mask!
Step 1
Draw a spiders web at each corner of your mask with a black felt tip. Star by drawing two right angles. Then draw lines coming out, and finally link up the lines with a curvy one. And voila, spiderwebs!
Step 2
Add some pumpkins, bats or anything else spooky to finish off your cobweb look!
Mask 3 - Vampire Mask
Make people scream and run away with this vampire fang mask!
Step 1
Get an adult to help you cut two triangles out of white foam
Step 2
Glue down the triangles to form fangs
Step 3
Add some red pen to your fangs for blood! Careful not to go over the edges!
Step 4
To make it extra vampirish, add some stick-on bats!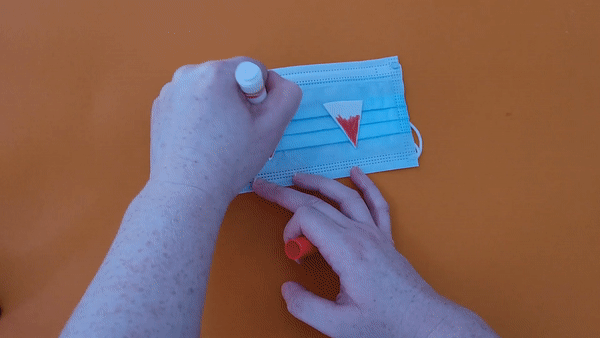 Choose Your Favourite!
And there we have it, three spooky masks! Use your own creative skills to come up with some other spooky masks! Ideas include: Mummy mask, zombie mask, witch's mask, and orange pumpkin mask!