Map of Ooo
Ever gotten lost watching Adventure Time? Well, here's a map to help you out!
It's even got some extra labels added in by Jake!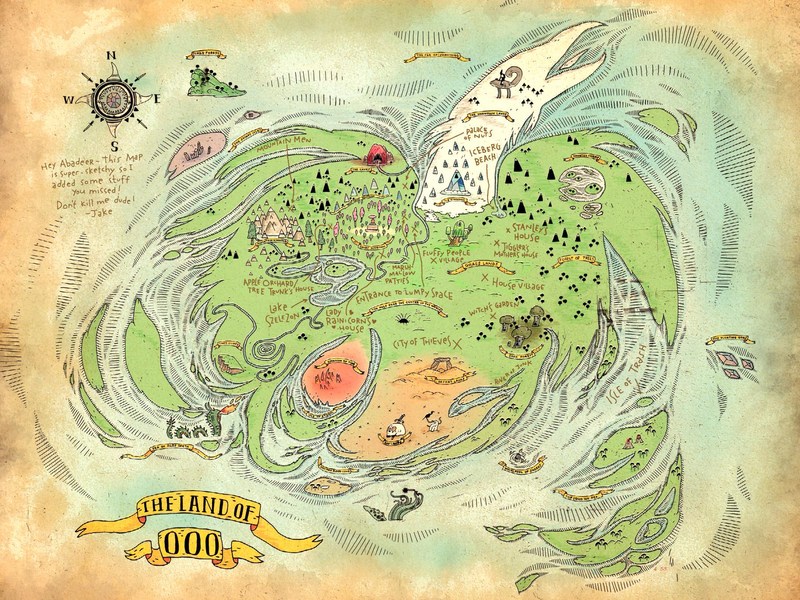 Here's a closer look at The Candy Kingdom
Pretty much everyone lives round there. You can even see Finn and Jake's treehouse.
And to the north is The Ice Kingdom
Seems like there's a mysterious rider in The Unknown Lands
The south is like a danger zone!
Everything from Chicken Blood cove and Bad Lands to the Whirlpool of sharks and Kingdom of fire sounds terrifyingly awesome!
The Sea of Sure Death are also down south
Whoever drew this map made Whipple the dragon look a lot more epic
Then there's the Isle of Trash
I've heard it's rubbish for holidays though