15 Practically Perfect Mary Poppins Fun Facts
How many of these magical facts about everyone's favourite nanny do you know?
Mary Poppins might be one of the greatest films about a magical nanny who jumps through chalk drawings and has tea parties on the ceiling to have ever existed. Er, actually, it might be the only film about that. But that doesn't mean it isn't great! From hand-crafted cherry blossom to penguin waiters, here are 15 fun facts all about the film, it's awesome characters and behind-the-scenes trivia. Which fact do you like most?
1. Mary is a bit more scary in the books
The film was based on a series of books by PL Travers. However, unlike film Mary, who is strict but fair, the book Mary can be quite terrifying. In fact the author described her as 'Someone who never wastes time being nice'. And in the books, Mary suggest baking the pigeons from 'Feed the Birds' into a pie! Yikes! We're glad we got to see the Julie Andrews version!
2. The author didn't want to let Disney make the film
PL Travers was pretty protective of her books, and worried that Disney would ruin them, or at least change lots of things she considered important. It took whole decades to convince her to let them make the film, and when it came out, she hated it! To be fair to Travers, they did change a lot - adding songs, characters and stories that she didn't agree with, so she'd been right not to trust Disney. But she couldn't deny that the film was hugely popular with children, and it's this version of Mary that lives on today.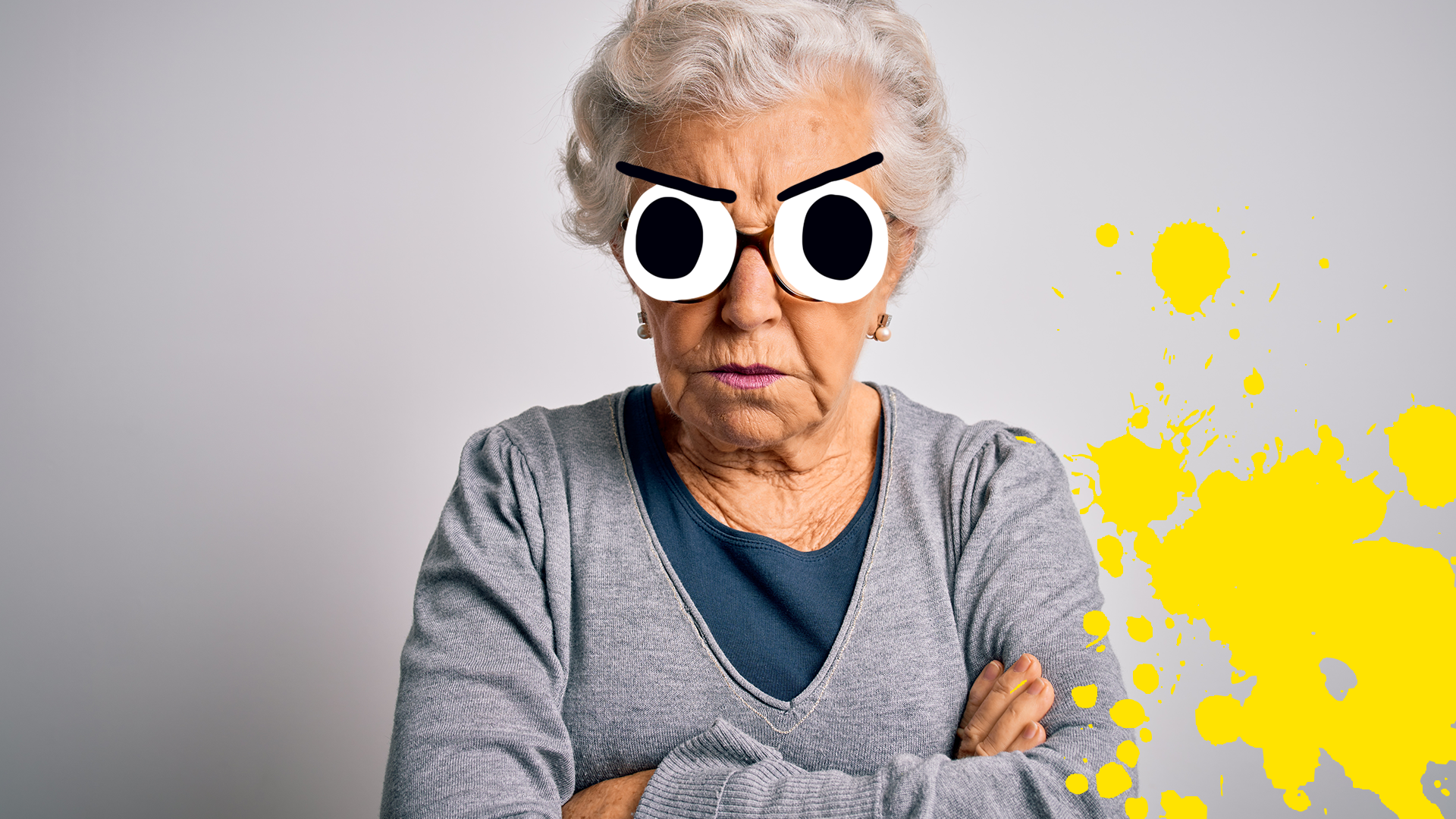 3. Dick Van Dyke plays two characters
Dick Van Dyke is famous (or should we say infamous) as the chimney sweep with the somewhat dubious Cockney accent (Which he blamed partly on this dialect coach being from Lancashire). But he also plays the terrifying and doddery old bank boss Mr. Dawes snr! Van Dyke loved the character so much that he asked to play both, and he was so convincing the children playing Jane and Michael didn't recognise him!
4. The children didn't always know what was going to happen
The film makers wanted to keep some of the magic alive to get real reactions out of the children playing Jane and Michael, so they weren't always told what was going to happen. For example, when Mary pours out the medicine and it comes out in different colours, Jane's gasp of surprise is real! They also didn't know that it was Dick Van Dyke in makeup playing old Mr. Dawes!
5. Each cherry blossom is hand made
The famous trees on Cherry Tree Lane all had beautiful pink blossom - but it was all fake! Since it was all filmed on a Hollywood sound stage and not in London, each flower had been carefully made, by hand, out of plastic. You can't deny that the full effect is beautiful. Sadly, there is no Cherry Tree Lane in real life London, but there are lots of streets with Cherry trees, and if you visit at the right time, you can see them in bloom!
6. 'Feed the birds' was Walt Disney's favourite song
Not only was this his favourite song from the film, it was his favourite song of all time! Even years later, Disney would phone up the Sherman brothers, who wrote the song, and ask them to play it for him. According to them, he wouldn't even have to name the song, they already knew exactly what he was talking about!
7. It won 5 Oscars
The film did very well and was nominated for a whopping 13 Oscars in total, winning 5 - Best Actress, Best Film Editing, Best Original Music Score, Best Visual Effects, and Best Original Song. The film is still one of Disney's most successful films ever, and was the only one to be nominated for Best Picture while Walt Disney was alive.
8. And Julie Andrews won her first Best Actress Oscar for her role
The film is also responsible for launching Julie Andrews' career, and the Best Actress win proved that she had nailed the part. Originally, Julie Andrews didn't actually want to play Mary Poppins - she was holding out for the role of Eliza Dolittle in My Fair Lady, a role which she originated on the West End. The part went to Audrey Hepburn in the end, who was a big star at the time, and so Andrews accepted the Mary Poppins role, and went on to beat Hepburn to Best Actress. So it all worked out for the best!
9. David Tomlinson (Mr. Banks) also voices some of the cartoon animals
David Tomlinson is best remembered as the stuffy and uptight Mr. Banks, who is suspicious of Mary and her funny ways. However, he also had a bit more fun in the film, playing several of the animated characters they meet on their adventures, including a penguin and a jockey. Additionally, he also voiced Mary's parrot umbrella head!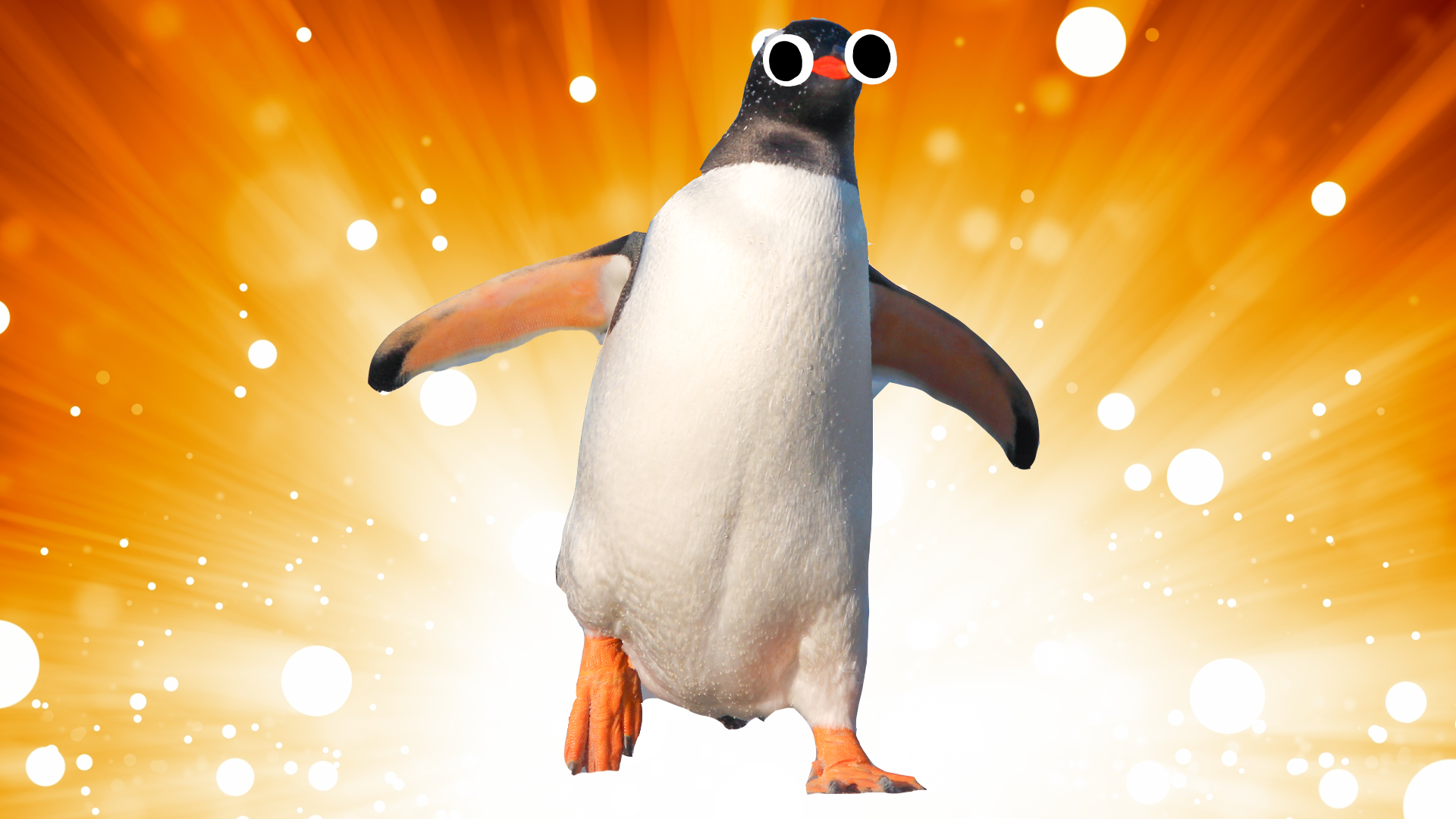 10. There is a film about the film
The making of the film was so difficult that in 2013 a whole film about it came out - Saving Mr. Banks. The film stars Emma Thompson as PL Travers and Tom Hanks as Walt Disney, and follows his attempts to try and get her to let him make the film. The two eventually bond over their similar relationships with their fathers (Mr. Banks was partially based on Travers' father) and eventually she allows him to make the film. However, some critics have pointed out that the film makes the real story look a little more rose-tinted than it actually was!
11. Matthew Garber earned extra money for some scenes
Matthew Garber, who played Michael, was terrified of heights, and really didn't want to do the scenes at the tea party in the air. To help persuade him, he was paid an extra 10 cents for every take he did. It's a pretty good way to make you face your fears, really!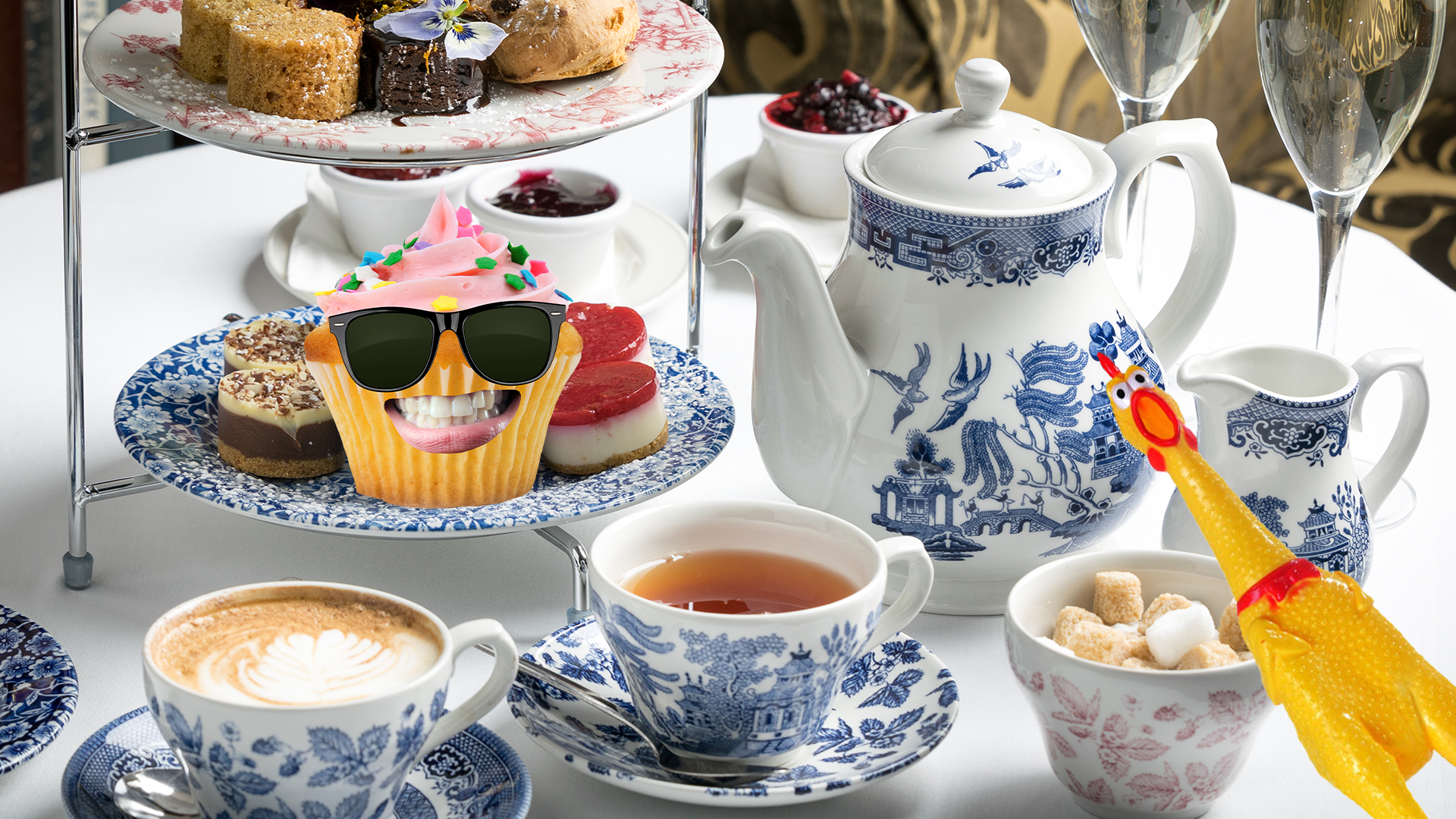 12. The Bird Woman was a special role
The Bird Woman, who appears feeding the pigeons at St Pauls, was played by an actress called Jane Darwell, who was one of Walt Disney's favourite actors. Darwell was actually living in a retirement home when the film was made, but Disney was so determined to have her in the film that he tracked her down. She was so flattered she took the part. It was her last film before she died.
13. It was the first Disney DVD
The film made history as the very first Disney film on DVD, in 1998. Disney probably wanted to go with something popular that would sell, instead of taking a risk with a newer film, and so Mary Poppins was chosen.
14. There were going to be a lot more songs
The film is famous for it's songs, and lots of them have become classics, including 'Spoonful of sugar' 'Feed the Birds' and 'Let's Go Fly A Kite'. But did you know there was actually meant to be lots more songs? These included a song for an underwater adventure called 'The Beautiful Briny Sea' (Which was eventually used in Bedknobs and Broomsticks 'The Land of Sand' for a desert scene, and 'Chimpanzoo' about a trip to the zoo. 15.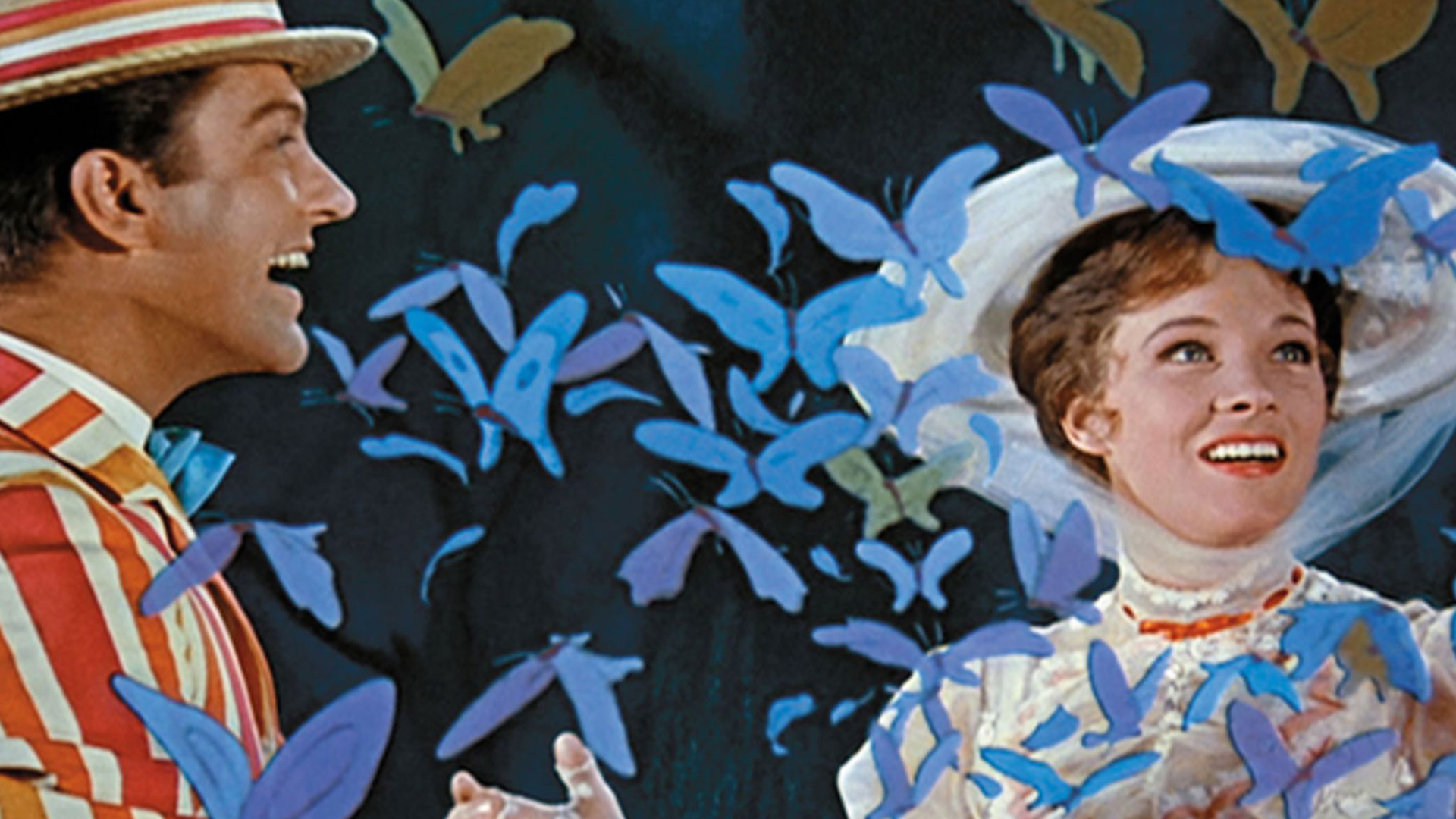 15. 'A Spoonful of Sugar' has a surprising origin
Perhaps one of the most famous parts of the film, this song became an instant classic. But the story behind the song is just as interesting - the songwriter, Robert Sherman, was inspired to write it after his son was given the (then fairly new) Polio Vaccine on a sugar cube, instead of as an injection. Sherman liked this idea of sweetening something to help you do it, and thus the song was born.