Quiz: Could You Win The Great British Bake Off?!
Are you the ultimate Bake Off fan? Do you know your carrot cake from you caterpillar cake? Take this quiz to find out if you've got what it takes to win the Great British Bake Off!
1/6

Which of the contestants did NOT make it to the final?
What are these sweet treats called?
Who were the Bake Off presenters before Noel and Prue took over?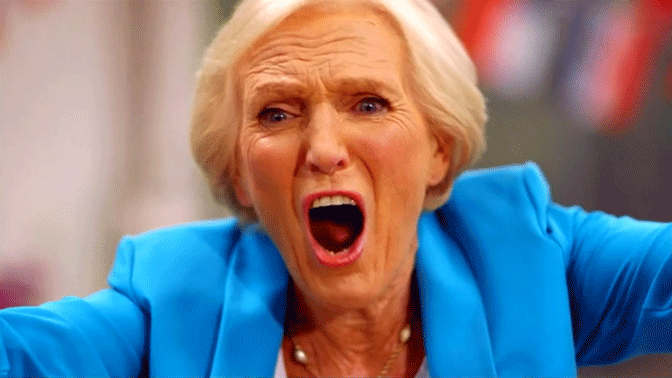 How old is Mary Berry?
Which of these IS a round on GBBO!
6/6

Which of these bakes belonged to Kate in the semi-final?
You win - you're the ultimate star baker!
AMAZING! You sure do know your stuff! Time to bring out your very own cook book full of delicious recipes! 
You *just* miss out on the top spot... maybe next year?
SO CLOSE! There were just 1 or 2 soggy bottoms along the way that let you down! Play again to see if you can win! 
Uh oh... too many soggy bottoms. You need to get practicing!
You aren't quite ready for the Bake Off... yet! Get mixing, icing and baking and maybe next year you'll do better!
Terrible! You're not cut out for the Bake Off!
Oh no! You're definitely not a star baker- in fact, you'd probably end up burning the tent down! Time to start practicing...