The Ultimate Rhett and Link Quiz
Think you know these world-famous Internetainers? Let's find out!
Let's start off easy! Is this Rhett or Link?
How long have Rhett and Link been friends?
Which music video is this pic from?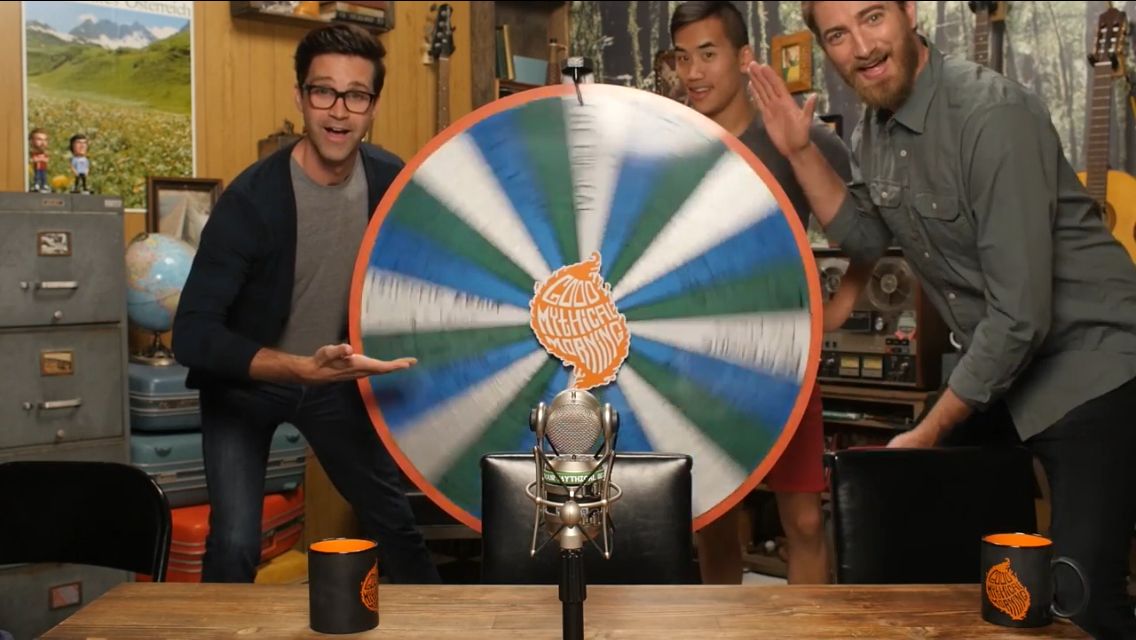 What's this thing?
Fill in the blank!Rub Some ___ On It
Rhett or Link?
How many bees are in this beard?
Which Good Mythical Morning video is this from?
9/12

Rhett and Link met in North Carolina, USA. Wherabouts is that?
Fill in the blank:Epic Rap Battle___
In their song I Am A Thoughtful Guy, which of these things do Rhett and Link NOT think about?
What's this?
Oh no! Better luck next time! Try a different quiz?
Hmmm....Not great, but not bad either! Can you beat this score on another quiz?
Good job! You know loads about Rhett and Link!
Wahoo! High score! You know more about Rhett and Link than...Rhett and Link do!