Star Wars: The Last Jedi Full Trailer
It's nearly time! Watch the trailer for Star Wars: The Last Jedi. It looks incredible...
Star Wars: The Last Jedi is released in cinemas 15 December but you can book tickets now!
There's also a brand new poster for the film too!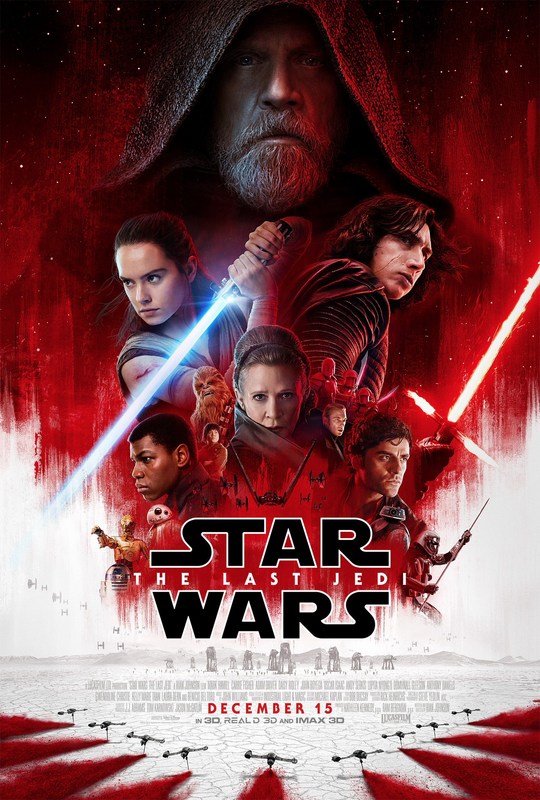 It turns out the title is Star The Last Jedi Wars!
No, wait, we've got that wrong!
It looks like we pick up right where we left off at the end of The Force Awakens!
Rey (yaaay!) was about to put Luke's lightsaber into his ace robot hand!
It looks like Rey's a bit unsure about the lightsaber at first...
But trains with it...
And gets to be pretty great with it!
Of course, you can't have Star Wars without a baddie, and moody Sith grump Kylo Ren is back...
And he's still angry despite how cool his scar is!
Also back is General Leia!
There'll be tears in the cinema when we see her – we miss you, Carrie Fisher 🙁
Dashing space renegade Poe Dameron still has good hair and is still rocking a cool jacket!
Although Chewbacca always has the best hair in the Star Wars universe!
He's joined here by a Porg. We want a Porg. 
And Finn's back, reunited both with his ex-colleagues in the Stormtroopers...
(That's got to be awkward, right? He was one of them, and now he fights them!)
And Captain Phasma, who we thought was killed offscreen in The Force Awakens but must have escaped!
EXCITING NEW CREATURE ALERT! We don't know what these ice wolves / diamond foxes / crystalline coyotes are called, but we like 'em.
It looks as though Kylo Ren tries to get Rey to join the Dark Side...
To the horror of a quite sweaty Luke
And we finally get a proper look at Snoke, who we've only seen before as a colossal hologram in The Force Awakens!
He doesn't look well, does he?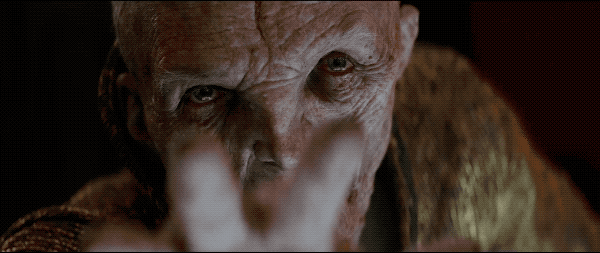 But of course, the most important thing to know about the new film is BB-8 is in it!
We'll watch ANYTHING with BB-8 in it. A documentary about paint drying would be essential viewing if it had BB-8 in it!