Steven Universe Quiz: What Gem Are You?
Pearl? Amethyst? Which Steven Universe gem is most like you? Find out with this galactic TV quiz!
Pick an outfit:
Pick a weapon: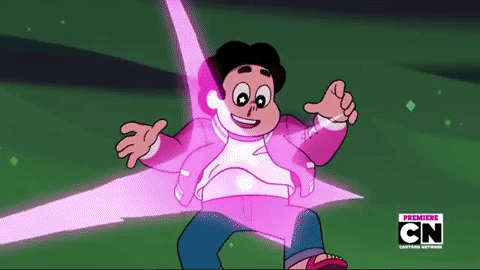 Do you have any special talents?
How old are you?
Which of these is the most important to you?
What would you rather eat for dinner?
Can you play any instruments?
Pick a nickname:
What's your biggest weakness?
Pick a quote:
You're Steven Quartz Universe!
You're a mix of human and gem, and able to do things that mere humans and gems just can't do. You're the main character of the show, and you're set on carrying on your mum's work and bringing peace to the galaxy! Nice.
You're Pearl!
You're one of the few gems that live on Earth - but you don't quite "get" some of the weird things that the humans do. You might not be the most confident gem - but you're super intelligent and always have a good plan up your sleeve!
You're Spinel!
You're the bubbly, bright pink gem Spinel! You're a mad mix of goofy and... a bit scary! You're very powerful and definitely someone your friends needs to keep on their side!
You're Rose Quartz!
You're Steven's mum - and one of the few gems to actually genuinely like humans. You're a natural born leader with a real sensitive side. Don't fooled by your appearance though - you're definitely someone you want on your side in a fight!