The Best and Worst Robots In Star Wars!
We've combed through all of the Star Wars films to give you the definitive of which robots are awesome – and who are just plain rubbish!
R5-D4: RUBBISH!
R5-D4 looked set for stardom in Star Wars Episode IV: A New Hope when Luke's Uncle Owen bought it from the Jawas. But then it broke down and was swapped for some droid called R2-D2. You snooze, you lose, robot face.
BB-8: BRILLIANT!
The true star of Star Wars: The Force Awakens, BB-8 proved to be an invaluable part of the Rebel Alliance and managed to help locate the tiny, rainy rock that Luke Skywalker was living on. Not bad for something that looks like a football with eyes.
TC-14: RUBBISH!
Basically a silver version of C3-PO and not as funny. A waste of metal.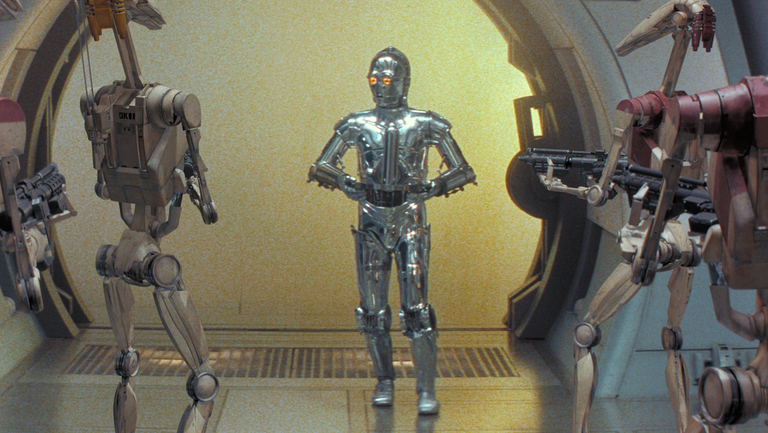 MSE-6: BRILLIANT!
This repair robot – often known as a mouse droid – looked like a toaster and even scared Chewbacca when he was taken prisoner on the Death Star. What a dude!
B1-SERIES ROCKET BATTLE DROID: RUBBISH!
This band of metal warriors assisted General Grievous in Star Wars: Episode III – Revenge Of The Sith but proved to be as much use as a chocolate teapot. Look at them – they look like something you'd hang your wet clothes on.
R2-D2: BRILLIANT!
A brave, skilled mechanic and X-wing fighter pilot assistant, R2-D2 is also something of a intergalactic comedian with their range of sassy beeps. Not so good at getting up stairs, though. 
GNK POWER DROID: RUBBISH!
This 'gonk droid' made its debut in Star Wars Episode IV: A New Hope. It looked like a bin and would probably fall over in a light wind.
C3-PO: BRILLIANT!
The sassiest droid ever built, C3-PO is fluent in over seven million forms of communication and prone to going off in the huff. See-Threepio also became head of the Resistance spies, which was pretty handy. Could do with a polish, mind.
GA-97: RUBBISH!
In The Force Awakens, GA-97 appears briefly at Maz Kanata's castle and looks like it was made of stuff found in someone's shed. How are you supposed to take a robot seriously when it has an old fashioned microphone for a chin?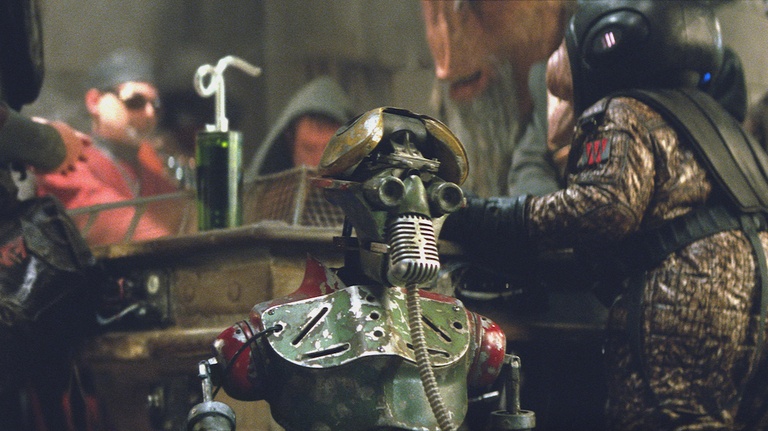 K2-SO: BRILLIANT!
K2-SO used to work for the bad guys and was reprogrammed to work for the Rebel Alliance. Lucky for everyone, then, that we got to see the droid kick lots of Imperial bottom in Rogue One and reel off some amazing one-liners. Typical quote: ""I'll be there for you. The captain said I had too..." What a charmer.