The Rock With Hair!
Dwayne Johnson is a big man with little hair, so we thought we'd fix that...
How would he look with Katy Perry's purple locks?
Or the dignified curls and ancestral bling of the Queen?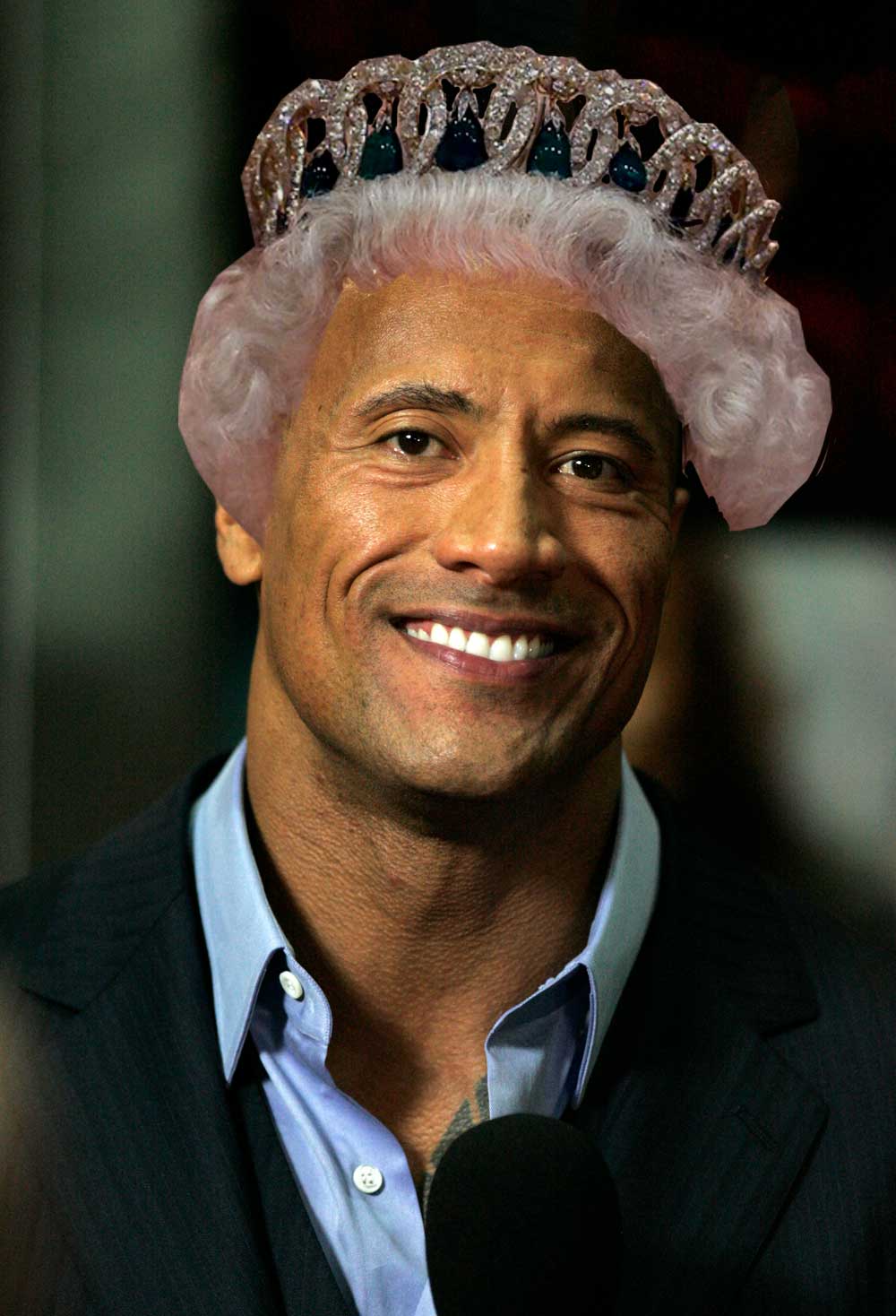 Or the towering, maternal beehive of Marge Simpson?
He's probably best off as he is, but everyone suits Dennis the Menace's 'do!
Or, here he is with ALL the HAIR in the WORLD!