There's Going to be a New Droid in the Next Star Wars Film!
Director Ron Howard gives fans a sneak peek at a familiar-looking character
While we have to wait about 10 months for the as-yet-untitled Han Solo Star Wars spin-off to be released, news about the film is slowly starting to emerge.
Director Ron Howard recently tweeted a photo of himself seemingly telling off R2-D2 on the set of the movie.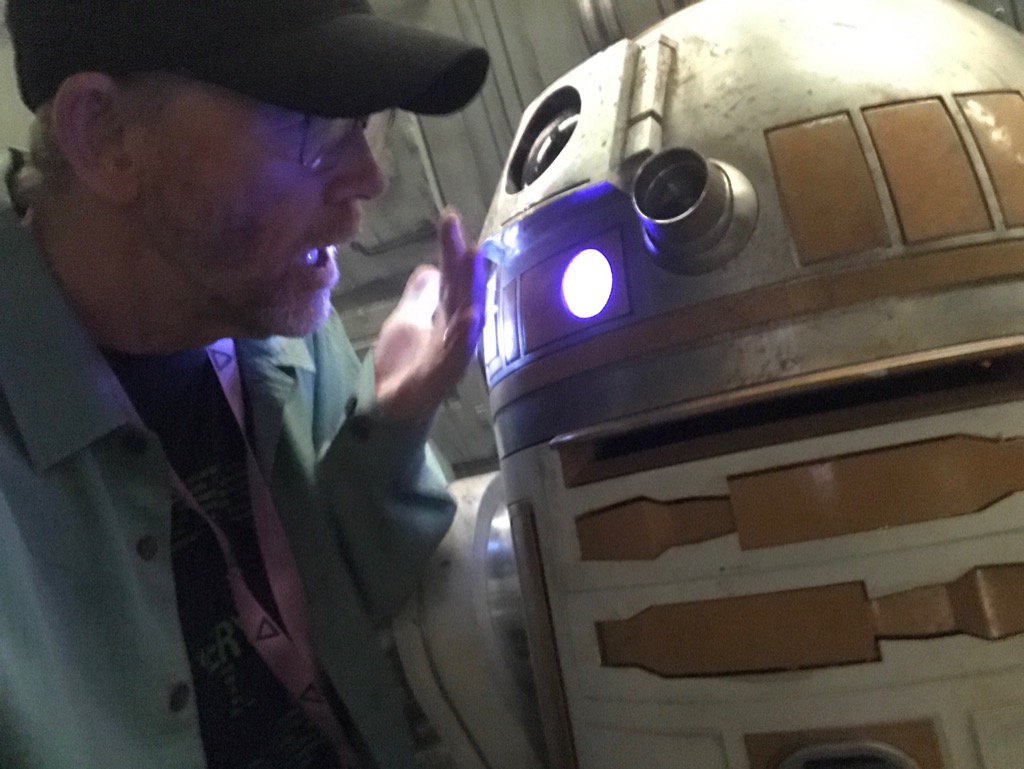 HANG ON!
This isn't R2-D2, this guy is orange, so it may be a brand new character! 
What could the droid's name be? We're going to take a wild guess and say it's R2-D1. Maybe...
The Han Solo film will be released in May 2018.