Visit Beanotown's EPIC new library and join the Summer Reading Challenge!
The Summer Reading Challenge is on now at libraries everywhere. Get free Beano stickers, bookmarks, a poster and more! Just go to your library and ask a librarian!
Dennis is off to Beanotown's new library. Don't be shocked, it's epic...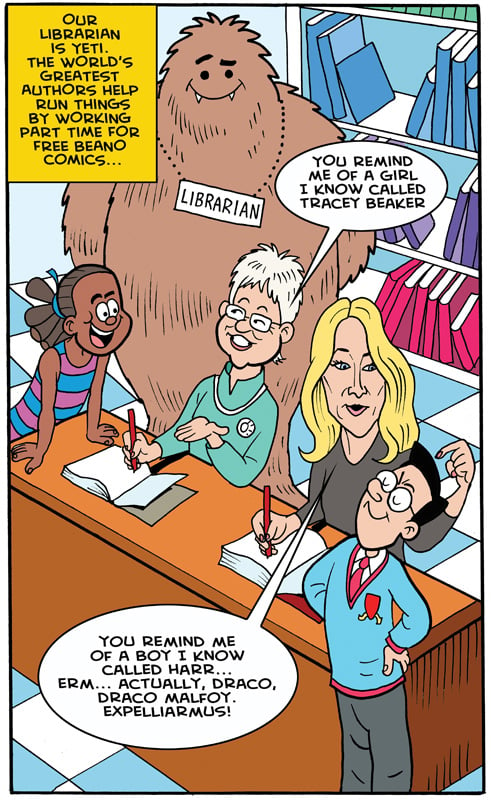 Spot the Celebs!
Can you name the famous authors and celebrities who have visited Beanotown Library?
Who are these world-famous authors?
How about this dude - recognise him?
And what about these two fine gentlemen?
Well done! You really know a lot about books and authors! You probably already go to your local library - time to pay them another visit, and get your Summer Reading Challenge pack!
Ooh! Unlucky!Head over to your local library to grab a Summer Reading Challenge pack and you'll be smashing them into the back of the net in no time!