Are You Ready For the Attack of the Evil Veg?
It's all kicking off in Beanotown as a mob of vicious veg are ready to cause trouble!
In early 2021, the wild-haired scientists at Beano HQ's laboratories mixed books with comics to create The Battle for Bash Street, the first-ever Boomic!
It's a cross between a book and a comic, from the minds of Beano's I.P. Daley (with a little bit of help from Craig Graham and Mike Stirling). They're the ultimate Beano adventure in book form, peppered with funny pictures illustrated by awesome comic creator, Nigel Parkinson.
Their book-comic hybrid experiment was such a success that it was followed-up by a second titled The Abominable Snowmenace the same year.
Are you ready for a third helping undeniable blamitude? Dennis and Gnasher are back for another adventure in Attack of the Evil Veg, which will hit the shops on April 28!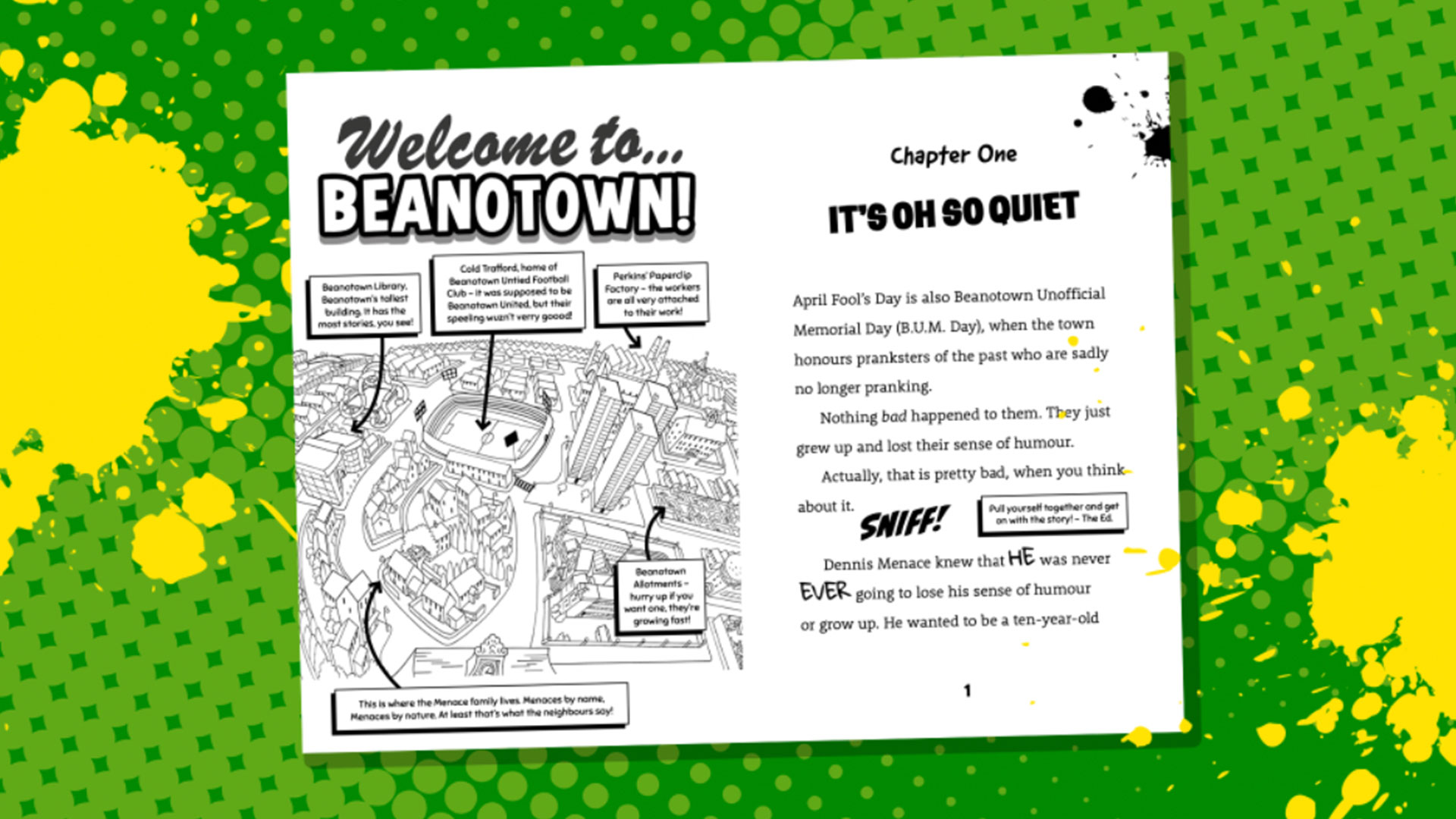 We all know soggy cabbage and chewy broccoli isn't particularly exciting, but evil? That's a bit harsh, no? Well, not is all it seems when it comes to these humble heroes of the dinner table. Dennis enters Beanotown's annual gardening competition, but things start to go wrong when he uses some Vegetable Super Growth Serum in a bid to win first prize.
When faced with a gang of carnivorous giant vegetables, can Dennis and his friends save the day?
Attack of the Evil Veg will be released on April 28 through Farshore Publishing!