Dennis & Gnasher Unleashed! Series 1 – Episode 11: Give Peas a Chance
In this episode of Dennis & Gnasher Unleashed!, Wilbur passes a law that ends up creating… Zompeas!!!
By order of the Mayor, Beanotown has banned every food except for mushy peas!
But something fishy – or mushy – is going on! These gross peas will turn anybody who touches them into a mindless viscious veggie – a 'Zompea'! What can Dennis and his friends do to stop the growing green menace? They must fight the source of the infection – the Wilburcorp factory!
But who will make it without getting Zompea-fied first – and can they stop the spread of impending Pea-mageddon!

Episode trivia!
1. This episode parodies a bunch of super scary zombie films! Ask a grown-up if they can spot any movies they remember?

2. You can pick out 67 individual peas throughout this episode, pulling scared or sleepy faces! Which is your fave?

3. Pea foods seen in the episode include mushy pea burgers, mushy pea gloop, mushy pea pie, and even a mushy pea cake! There are also logos for pea croissants and even pea chocolate. What next? Mushy pea puke, most likely…

4. The only characters that we don't see in zompea form are Anne Fineley, who dodges away after filming her broadcast, and Walter, who knows exactly how toxic the peas really are!

5. When Ruby is recalibrating the pea processor, the simulation looks like a game of Space Invaders! What's your high score?!
Dennis's Blamtastic Trivia Quiz!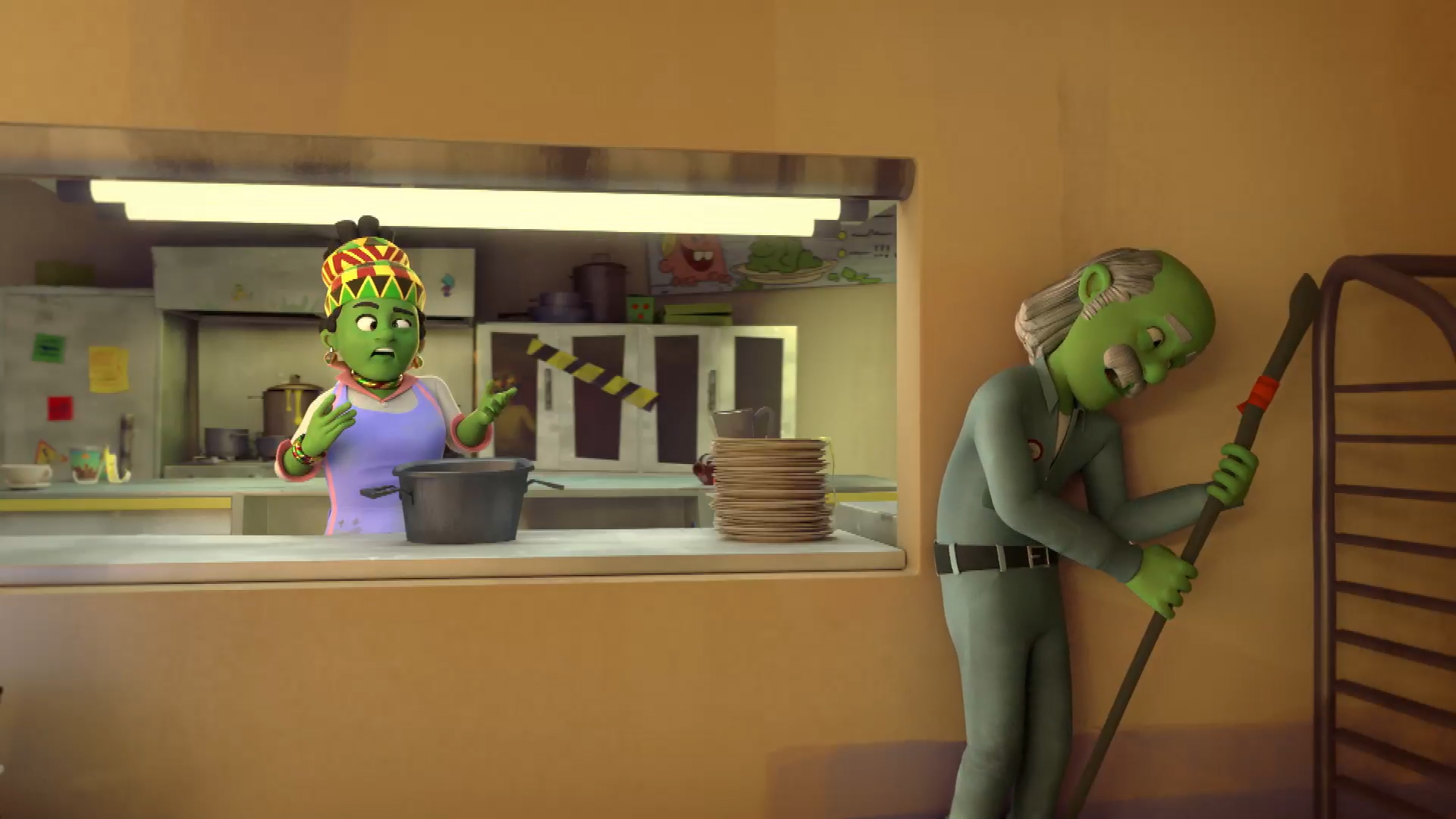 What do the peas turn to people into?
Why is Mayor Wilbur using so many peas?
What do the protestors chant outside the factory?
Which of the gang gets caught by the peas first?
How do they get past the guards to the Wilburcorp factory?
"Uh-oh, are you a zompea in disguise?"
"Hmm, I think you must have peas in your ears!"
"Getting better - but still green around the gills!"
"Not bad - come join me and we can save Beanotown together!"
"Great stuff - you're the newest member of the gang!"
"BLAM! Perfect score - you're the best zombie fighter in Beanotown!"
Want more Dennis & Gnasher?
Come back every day for awesome games, quizzes and videos!