Dennis & Gnasher Unleashed! Series 1 – Episode 13: Screwtop Spudswap
In this episode of Dennis & Gnasher Unleashed!, Dennis will stop at nothing to prevent Pieface from failing Mrs Creecher's maths test!
Dennis will stop at nothing to prevent Pieface from failing Mrs Creecher's maths test! 
Exam results are in, and we've got good news – none of Class 3C is in danger of failing! Well…except for Pieface, who didn't get a single question right.
The gang formulates a plan to get Pieface free of his study session with Creecher, and then ace his maths exam. They bust out of school to get help from Professor Von Screwtop, who suggests solving their problem with science! 
Using his ultra-wacky lab, Pieface swaps his own brain with Paul the Potato's. But even with a super-smart study buddy, Pieface can't quite complete the test, and the Professor Potato can't quite make it home – at least not without the help of Dennis and his friends!
Episode Trivia!
1. Screwtop still can't get Pieface's name right, and instead calls him "pastry-based boy-child"

2. Mrs. Creecher says "No hats in class" but doesn't give it a rule number! Pieface regularly wears his beanie hat in class but doesn't get in trouble because short-sighted Creecher can't see him clearly at the back of the class.

3. To get Pieface to pass his exam, Dennis suggests 'a long range pencil', 'a ghost who's really good at maths' or even 'a mind-swapping machine'!

4. The hamster that the professor brain-swaps with is one of the many pets from Walter's father's lab, freed in The Hamazing Hamsterman episode!

5. Mrs Creecher says that she's been trying for years to teach Pieface that potatoes can't talk. This means she may have also taught the class when they were all in a younger year!
Pieface's Ultra-Hard Pie-Based Episode Quiz!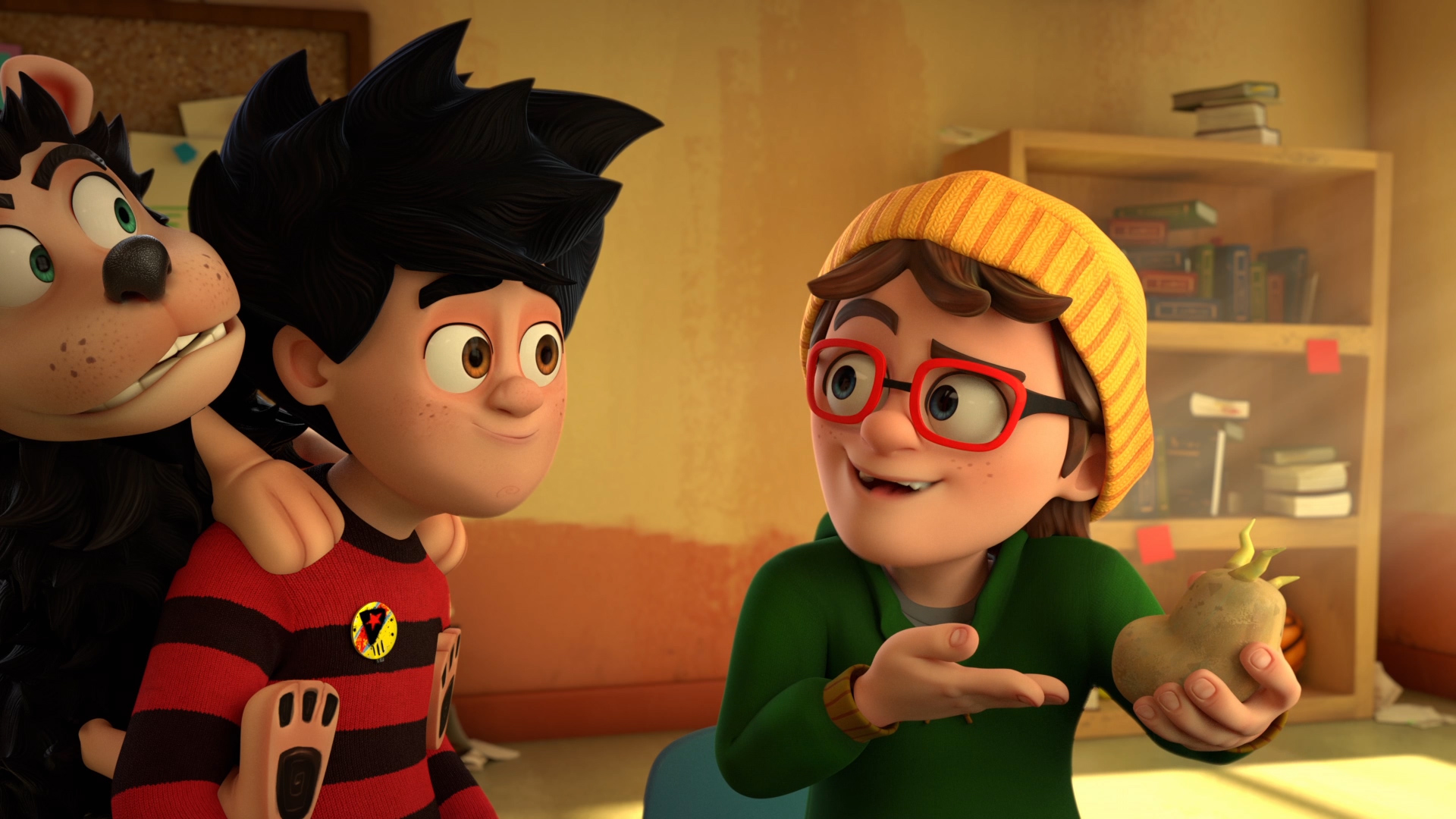 What's Pieface's real name?
Why did the professor potato fall asleep?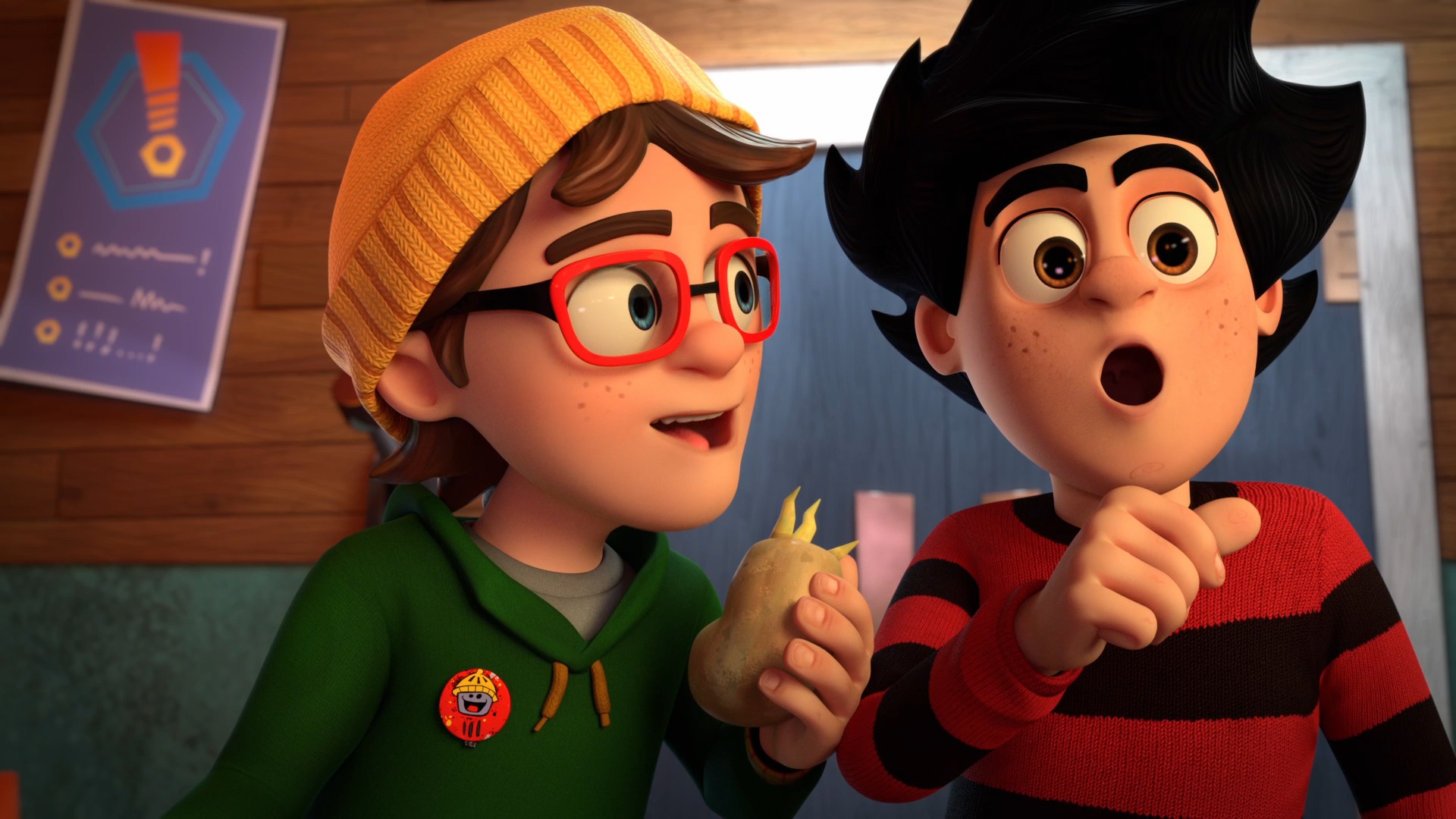 Where does Dennis think Paul took the professor's body?
For the test, what did Pieface imagine that the numbers were?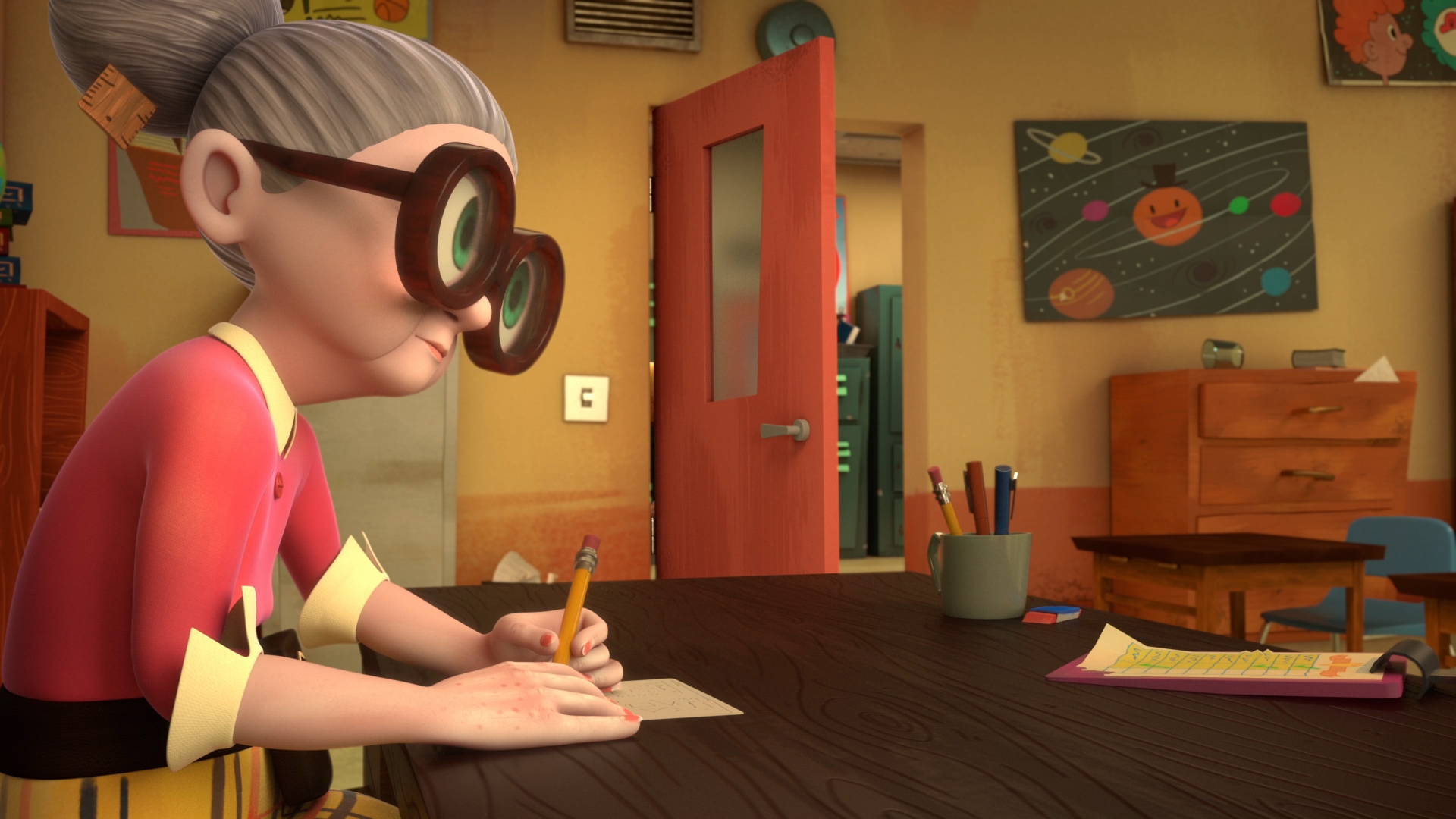 According to Creecher, how did Pieface do on the final exam?
"Socks and Guffball Pie - as horrible and stinky as Ralf's slippers, this is a rubbish pie"
"Cabbage and Turnip Pie - hmm, a bit guffy as pies go (and so is your score)"
"Cheese and Onion Pie - not bad but a bit dull (a bit like your score)!"
"Steak and Kidney Pie - a good, dependable solid pie (as is your score)!"
"Blueberry, Apple and Custard Pie! A sweet, sweet pie - and a sweet, sweet score - that can't be beat (well, almost)!"
"Gold, Diamond and Platinum Pie - the perfect pie because you can sell it and buy loads more pies! TOP SCORE!"
Want more Dennis & Gnasher?
Come back every day for awesome games, quizzes and videos!