Dennis & Gnasher Unleashed! Series 1 – Episode 35: Today The Dog, Tomorrow The World
When Walter teams-up with an evil alien, it's up to Dennis and the gang to save Beanotown...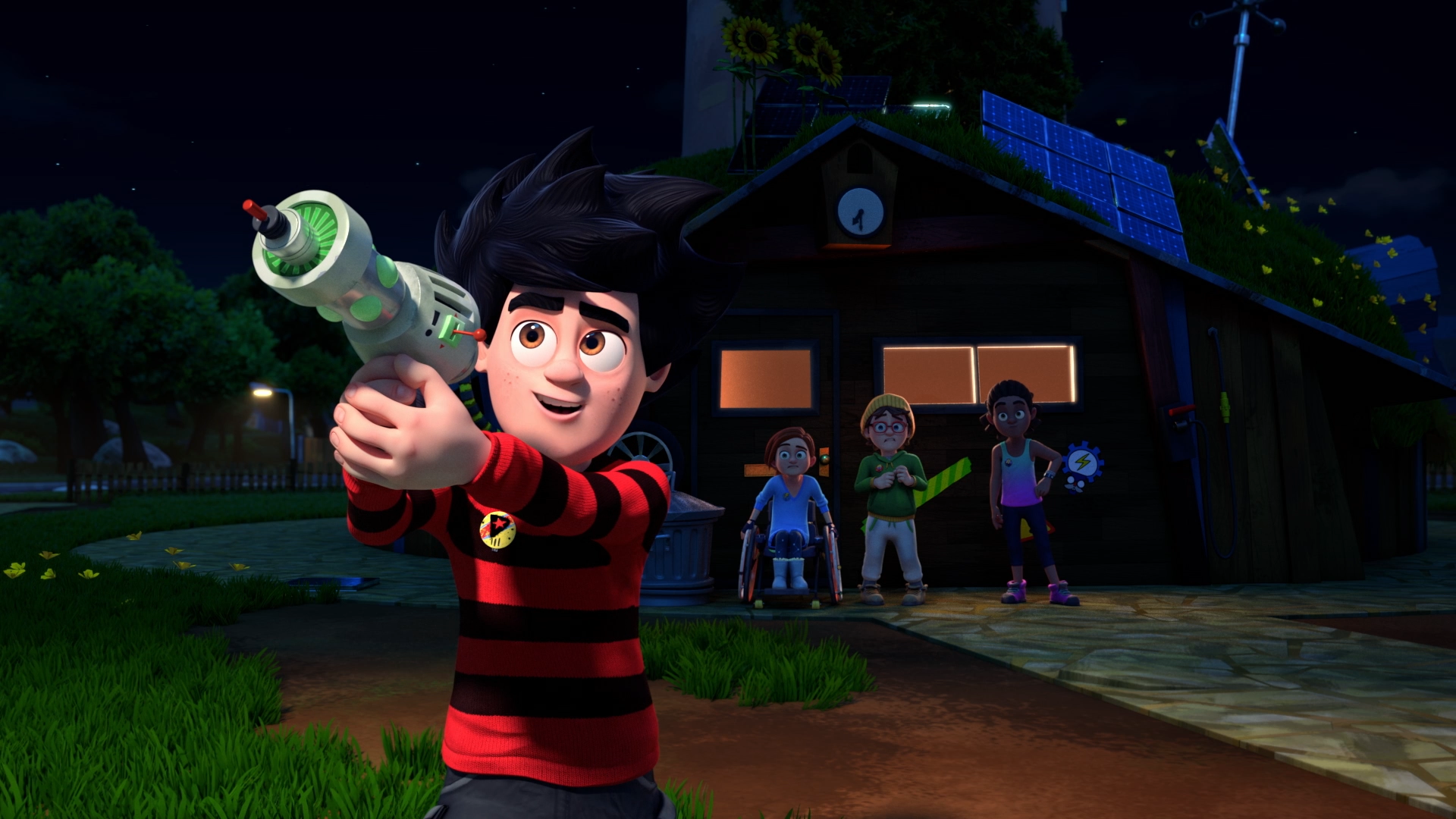 Beanotown has been infiltrated by Empress Miasma, an alien conqueror of worlds!
She teams-up with Walter to try and take over Earth from her flying saucer which she could easily do – if only she weren't so small!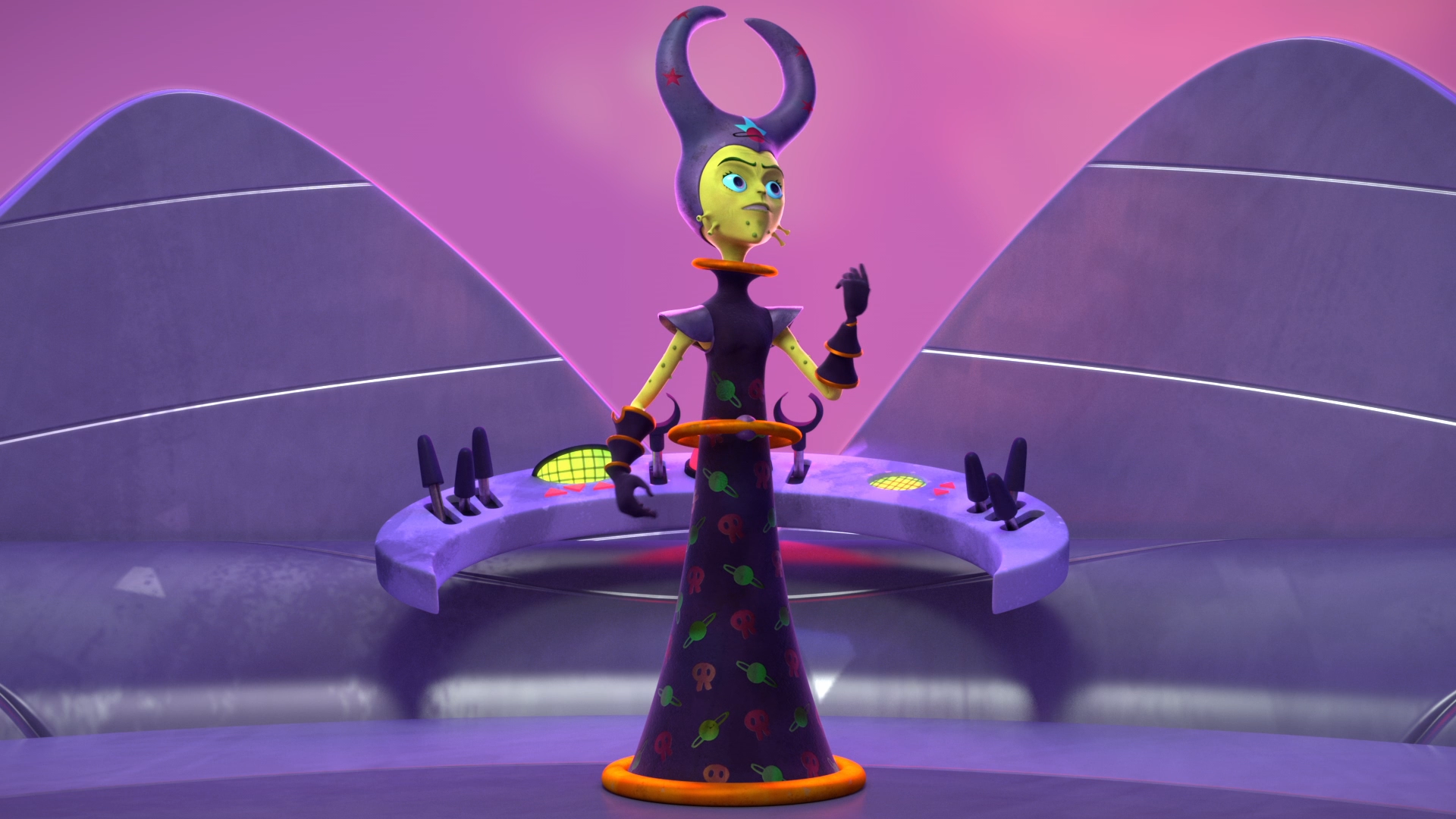 Swallowed by Gnasher, she takes control of his brain, and works with Walter to steal Professor Screwtop's high-tech growth-ray.
When Miasma grows to the size of building, it's time for Dennis and the gang to fight back!
But can they really take on an alien invader, or will Beanotown fall under intergalactic rule?