Dennis & Gnasher Unleashed! Series 1 – Episode 43: Goodbye Rubi Doomsday
Rubi suspects her invitation to Science Genius Summer Camp isn't what it seems when she finds her inventions being used for evil
Dennis & Gnasher Unleashed! Series 1 – Episode 43: Goodbye Rubi Doomsday
Rubi suspects her invitation to Science Genius Summer Camp isn't what it seems when she finds her inventions being used for evil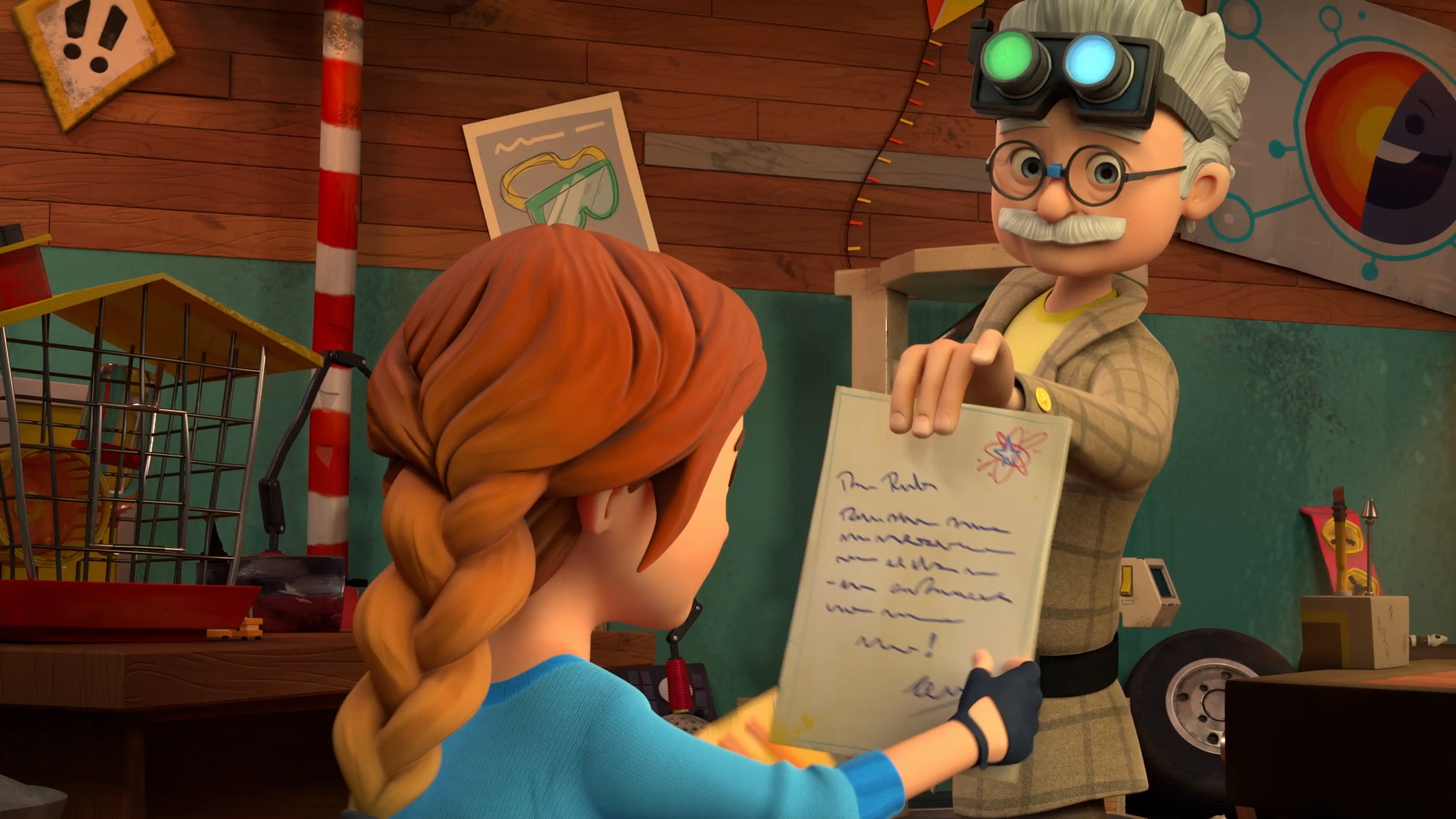 It's finally time for the summer holidays and on the final day of school, Rubi invents a way to control clouds. 
When she gets back to the Screwtop lab, she gets an invitation to the Summer Science Adventure School for Super Brains! With top-secret tech camp awaiting her, Rubi decides to spend her holidays with science rather than her friends. 

This means that the Dinmakers won't get to play at Bashtonbury music festival – without their keyboard player Rubi, the show can't go on! 
Suspicious of the funny looking bus that collects Rubi, Dennis chases it through Beanotown, ending up at the Wilburcorp factory.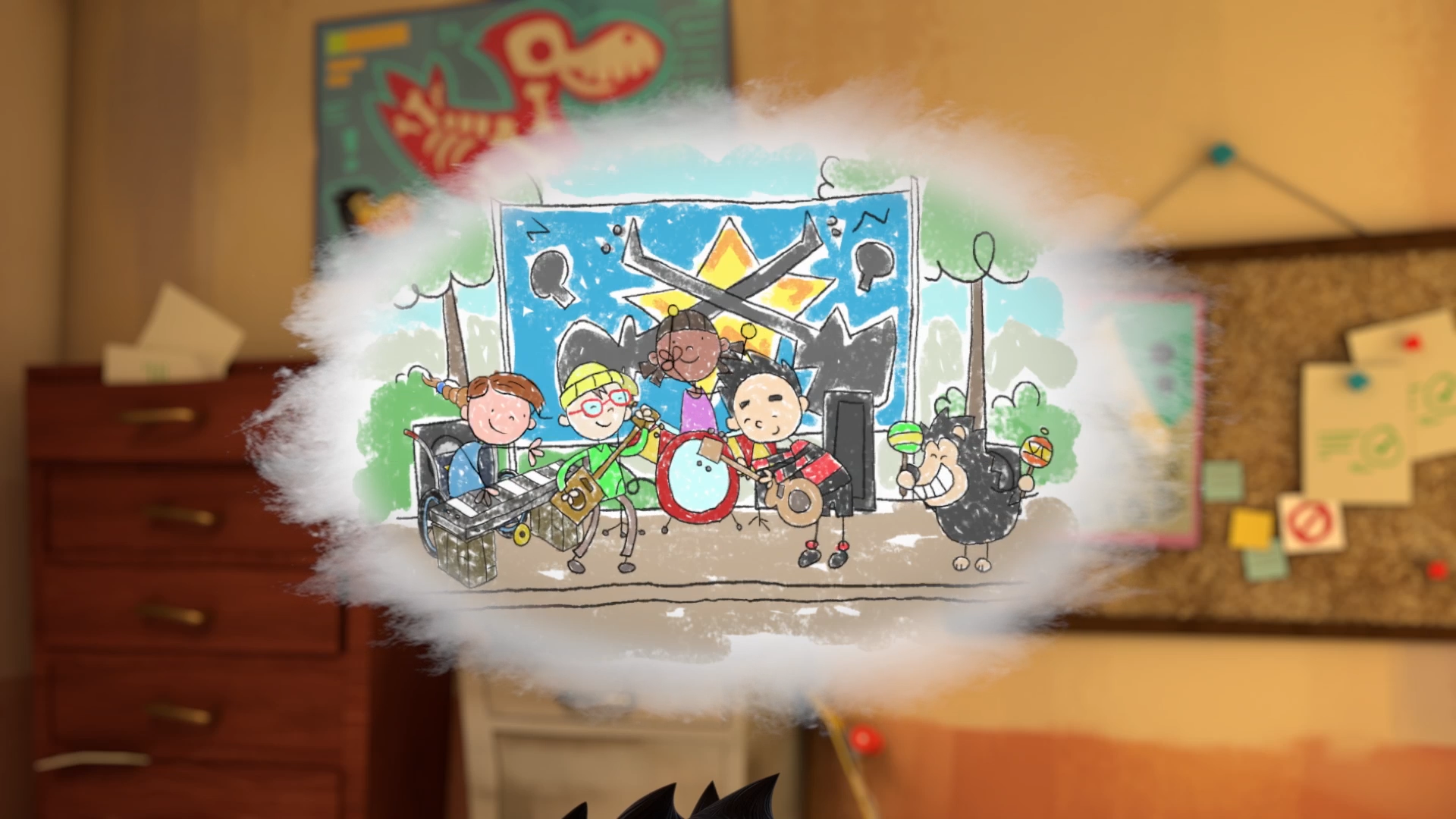 The gang faces the challenge of busting Rubi out of Wilburcorp in time for their gig - without her cloud-controlling tech falling into the wrong hands!