20 Elf On the Shelf Facts You Never Knew 
Is Elf on the Shelf a beloved tradition in your family? Get ready for some elf-tastic facts this Christmas!
Elf on the Shelf is a Christmas tradition that started in the USA, and has become a global phenomenon. It might be something your family does every year! After all, it does encourage kids to be behave themselves! Do you know some of the weird facts behind the phenomenon, though - like who created it, and how it became huge, or even what celebrities love their Elf on the Shelf? Find out here! Check out some other elf stuff on Beano.com - some Elf on the Shelf jokes, or maybe a quiz to find out which Elf on the Shelf is yours! Also remember to read our Elf-Help Guide for a happy holiday!
1. They're the invention of a mother-daughter team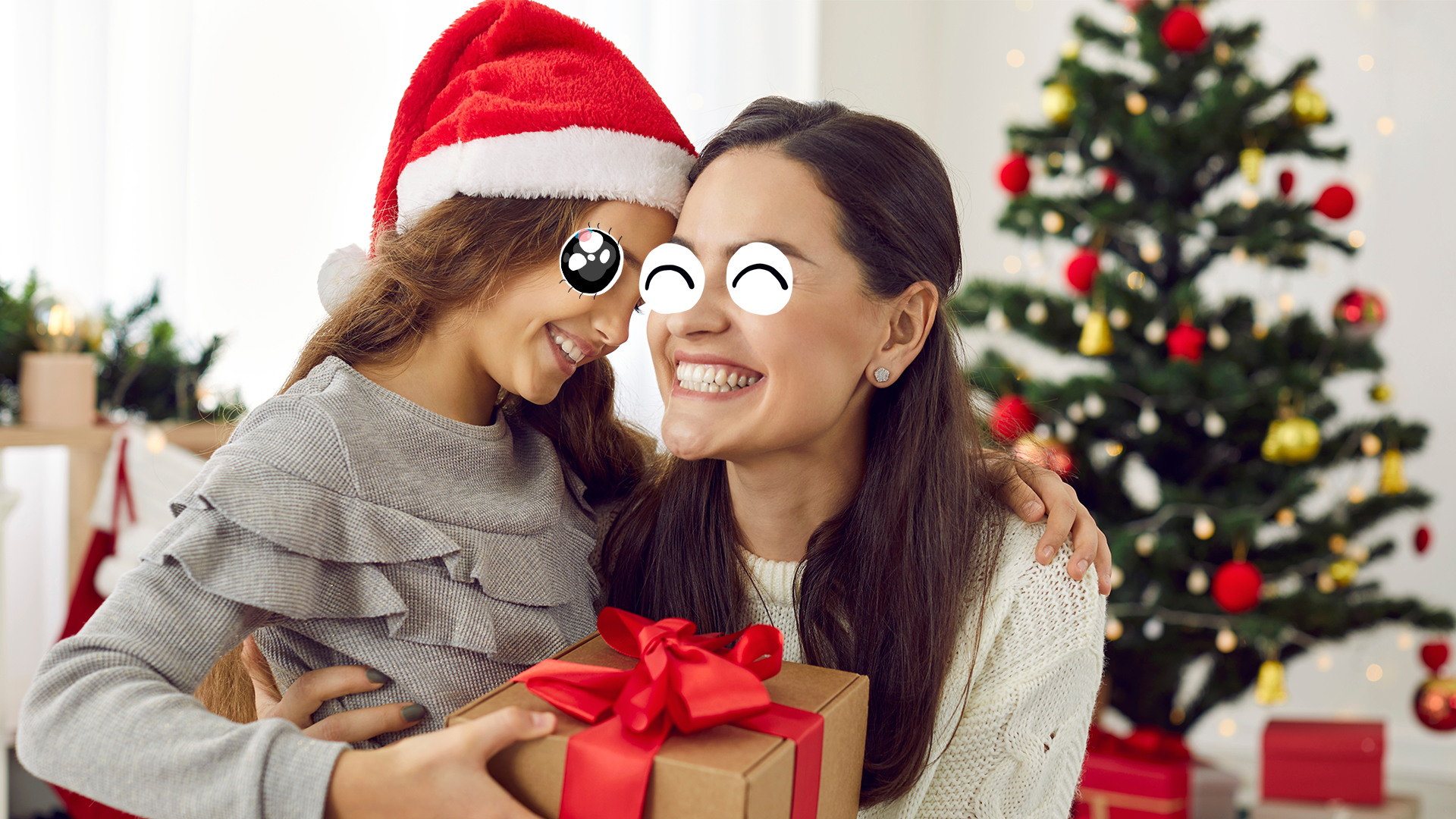 Believe it or not the whole phenomenon was the invention of a mother and daughter, Carol Aebersold and Chanda Bell. Their family had a magical Christmas tradition of using an elf to watch the kids, and they decided to write a book about it! Chanda's twin sister, Christa Pitts, joined in to help promote the book, making it a real family business!
2. The book was originally self-published
When Chanda tried to get the book published lots of publishers turned it down - some people say trying to sell your book is harder than actually writing it! In the end she and her daughter published it themselves, and took it to craft fairs to sell.
3. It's 17 years old!
The book came out in 2005, but didn't become a huge hit until 2007. That's 17 years of elf magic!
4. The original elf was named Fisbee
Carol says that the original elf from her childhood was named "Fisbee", though she has no idea where the name came from!
5. At first they had another name
These fellows were originally known as "scout elves", which is a reference to what their job is - scouting and reporting back to Santa!
6. They travel from the North Pole every year
The story goes, every year Santa sends out his elves to children's houses all over the world. They arrive on the first of December and are placed somewhere in the house where they can watch the children. Every night they report back to the North Pole on whether the kids have been naughty or nice, and so every morning you'll find them somewhere different! Kids can't touch the elf, though - that counts as being naughty!
7. They must have a name!
It is very important that each elf has their own name - that's what makes them unique and part of the family every year!
8. The most popular name is exactly what you'd think
Yep, you guessed it - it's Buddy!
9. They're customizable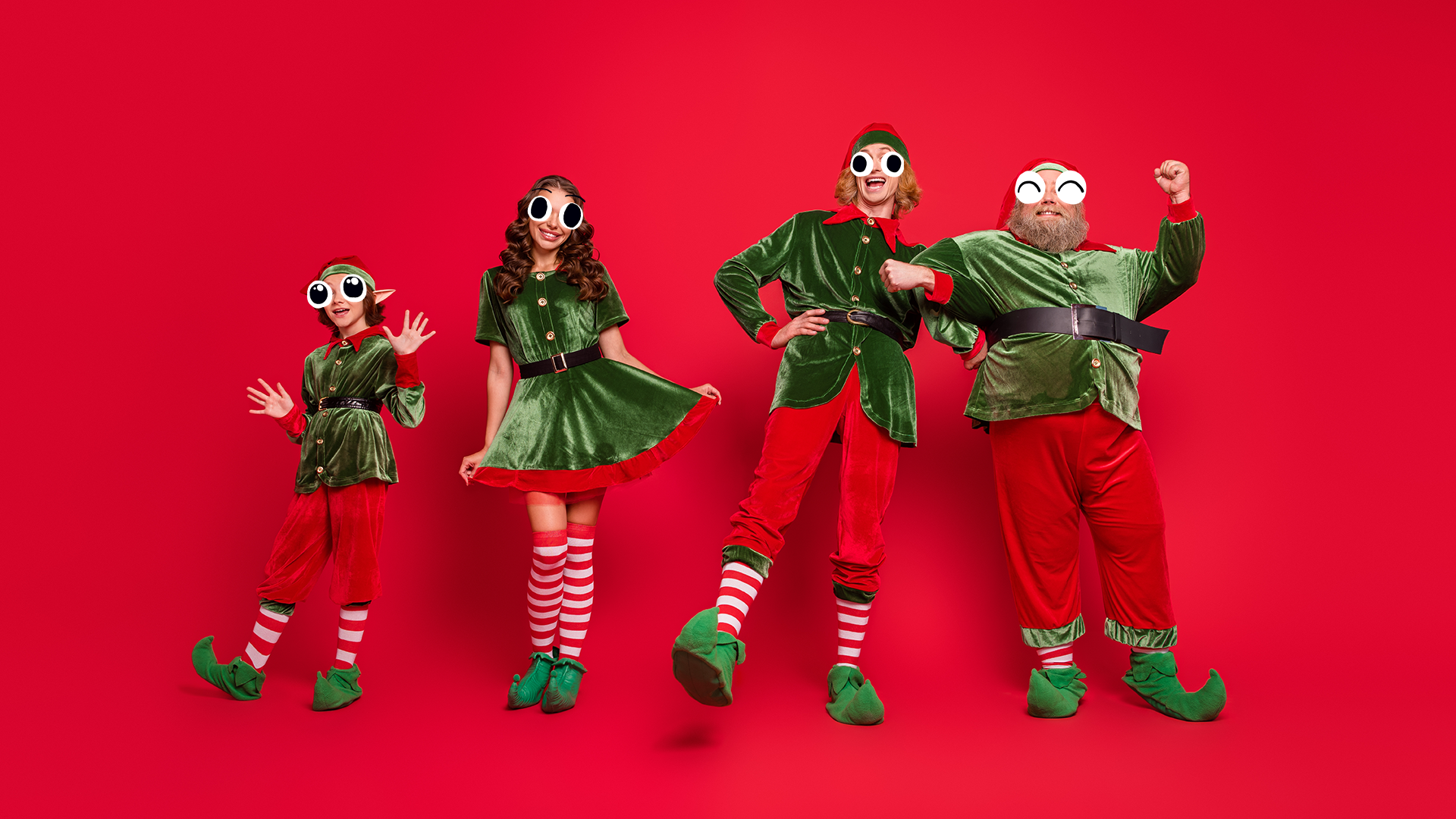 You can buy elves in a variety of skintones, eye colours and genders. That way the elf can really look like part of the family!
10. The elf "moves"!
Part of the magic is that the elf has to move around during the lead-up to Christmas, otherwise they won't look like they're sneaking back to the North Pole at night.
11. It went worldwide
Though it all started in the USA, Elf on the Shelf has become a worldwide tradition. Not only is it also popular in the UK, but the book has been translated into Spanish, French and Japanese.
12. It's a media phenomenon
As you may have noticed, Elf on the Shelf is REALLY popular on social media. It has over a million likes on Facebook and nearly 700k followers on Twitter. Every year social media is flooded with pictures of people's elves getting up to mischief - and that's because...
13. The possibilites are endless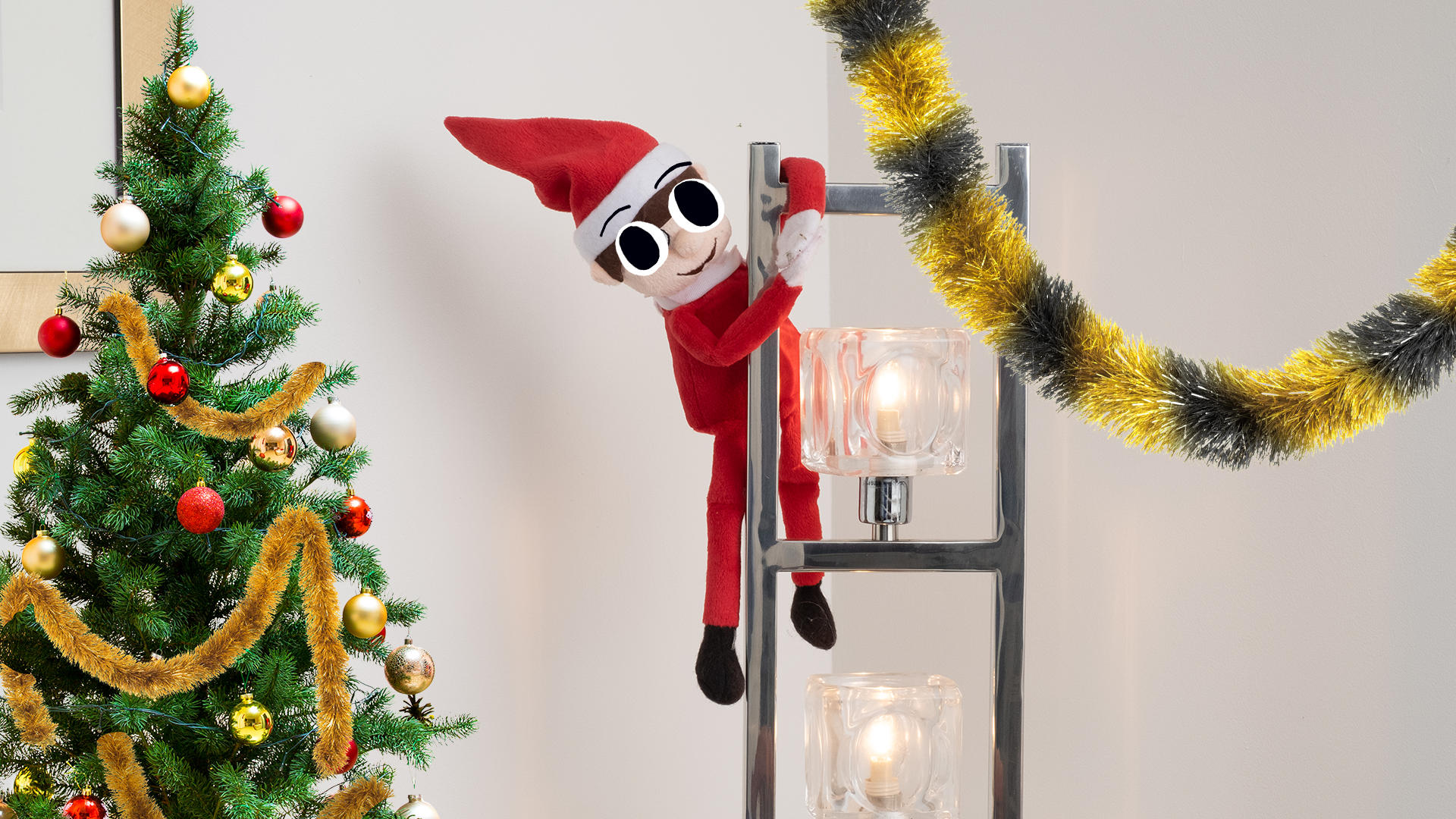 There are so many fun and creative things you can do with your elf! There are lots of suggestions all over the internet for set-ups and funny scenes you can put the elf in. These don't always work out, though - "Elf on the Shelf fails" always trend every year (and to be fair, they can be very funny)!
14. It has celebrity fans
Celebs love Elf on the Shelf too, with Drew Barrymore, Busy Phillips, Courteney Cox, Kourtney Kardashian and Jenna Dewan among those posting their fun Elf setups!
15. You can see a GIANT Elf on the Shelf!
Elf on the Shelf has been featured in New York's famous Macy's Thanksgiving Day Parade since 2012. The balloon elf is six stories tall!
16. Thousands of letters are sent to elves
Children send letters to their elves as well as Santa at Christmas. This probably helps Santa a lot, as he receives so many letters he can't possibly read them all himself!
17. Elves have pets!
There are now elf pets to keep your elf company! You can get reindeer, owl, polar bears, puppies and other creatures to join in the Christmas fun in your house!
18. It's a top meme
"Elf on the Shelf" is a fun rhyme, and it spawned a meme a few years back on Tumblr where users would post pictures of characters, animals or other items sitting on top of something that rhymed with them. The first one was "You've heard of Elf on the Shelf, now get ready for Ash [from Pokemon] in the Trash." The meme spread over lots of social media sites, and in later celebs got in on the action, including Elizabeth Banks posting a Photoshop of Tom Hanks sitting on her shoulder. Because rhymes are endless, this meme will probably keep going for a long time. See if you can make one up!
19. There's a Jewish equivalent
One businessman decided it wasn't fair that Jewish children didn't get to join in on the fun, and made up a similar tradition called Mensch on a Bench! "Mensch" is a Yiddish word that describes an honourable person who does good deeds. The mensch is given a name by the family, and on all eight days of Hanukkah gives the children a candle to light the family Menorah. He'll stay up all night watching the Menorah to keep it safe.
20. Not everyone's a fan!
Some people think Elf on the Shelf is actually a bad idea for children. It's been suggested that it's not nice to make children feel like they're being watched all the time. It's also thought that this is actually not a good way to encourage good behaviour - after all, it's only for one month of the year, and children are behaving because they want presents, not because they know that behaving is good by itself. Interesting! What do you think?