The Great Beano Bake Off!
Johnny wants to impress Paul and Pru with his brilliant biccies, but will it win him the famous Hollywood Handshake?
You may have noticed a smell of baking in the air recently.
Why's that, you might ask? It's because The Great British Bake Off is back!
Yep, that's right, the world's favourite cake making masterclass has returned to our screens and it's full of more soggy bottoms than you could shake a wooden spoon at!
(And before you get the wrong idea, it's the cakes that have the soggy bottoms, not Paul Hollywood!).
Anyway, with all those delicious treats being created, here at Beano Towers we've caught the cooking bug and now everyone wants to get the famous Hollywood Handshake.
And front of the queue is Johnny, who's a big fan of biscuits and fancies himself as a bit of a clever cook.
So will his amazing creation impress Paul, Pru and the rest of the judges? Or will it be burnt biscuits for tea?
Crumbs! There's only one way to find out!
And to check what Johnny needs to do to avoid getting egg on his face, let's take a quick look at what makes the perfect Bake Off cake.
Nice to slice
Is it easy to cut? If so, that's a good start!
Nice to ice
If that cake looks good enough to eat, it's because it is good enough to eat! Pro would be proud!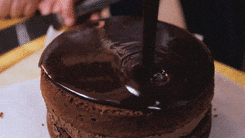 Nice to… eat?
What will Paul think of your pud? Well, luckily it seems he's smiling, for now! But what will he think of Johnny's biscuits?