Who is Wilbur Brown?
Who is Wilbur Brown? He's the mayor of Beanotown!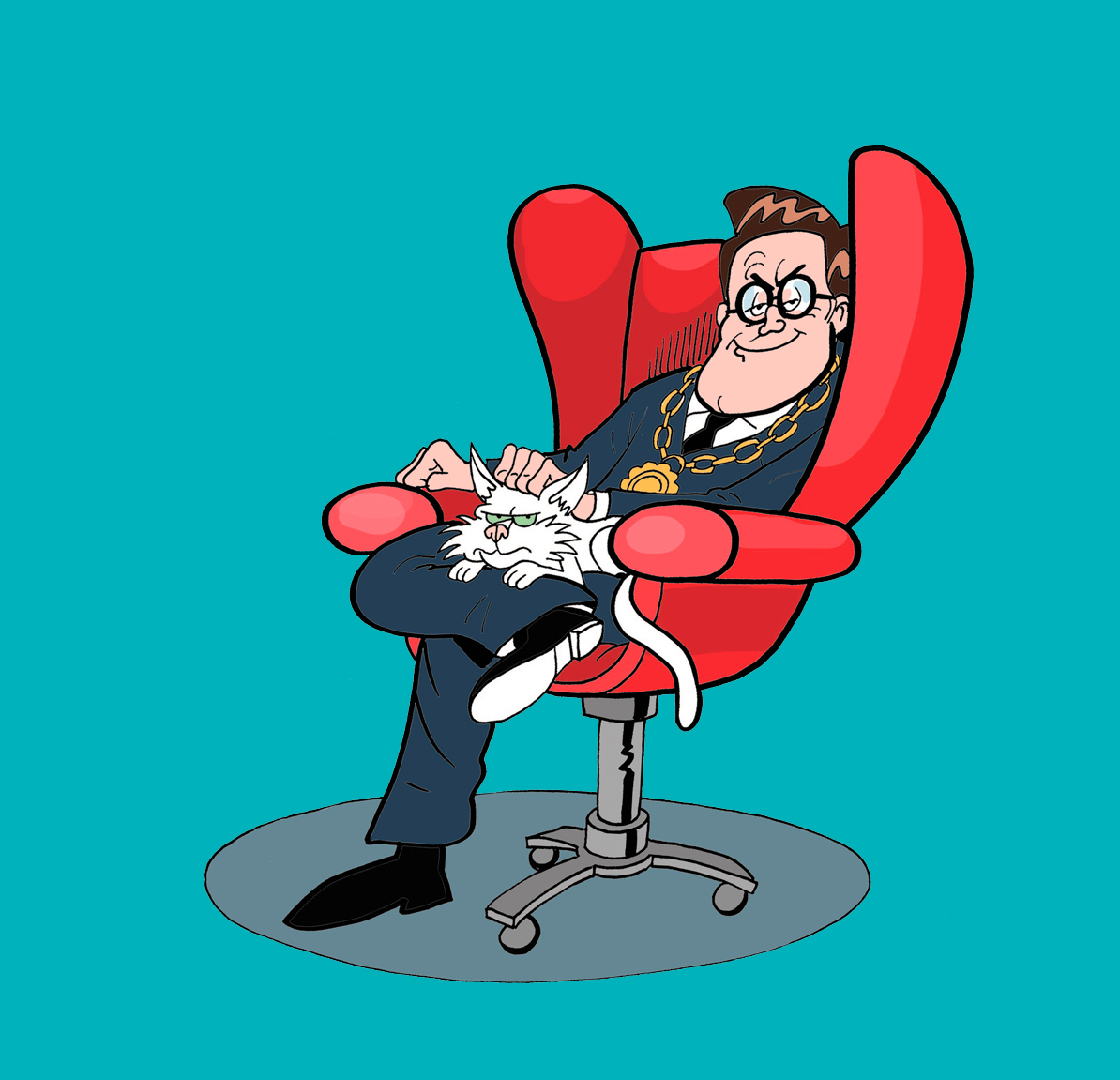 Name: Wilbur Brown
Age: 41
Birthday: 16th January
Best friend: Wilbur doesn't have friends, but he likes to hang out with people who are more powerful than him. It makes him feel important.
Worst enemy: People who get in his way
Prized possessions: He has a collection of stuffed animals on his study wall
Motto: Wilbur first!
Super skill: Wilbur can spot a chance to make money in anything, even times when people are miserable
Family: Wife Muriel, son Walter, cat Clawdis and dog Foo-foo
Address: Tranquility, 53 Gasworks Road. The house with the pool, right next door to Dennis
Fact: Wilbur's first job was when he took over his father's shop: Brown's TV Rentals and Aerials