5 Brilliant Bike Hacks!
Who wants to ride their bicycles? We want to ride our bicycles - and we're going to maker them look awesome!
Two feet are great but two wheels? That's even better!
And while bikes are useful for getting around, it's important to make sure they look as good as they are to ride.
But you don't have to break the bank to make sure your two-wheeled wonder is a bling bike because we've got some smart ideas right here!
So put away that pricy paint and leave the expensive sound system for another day, because these hacks are all about making sure you're looking cool as you climb a hill on your mountain bike.
As cool as these guys? Well, maybe, if you try real hard!
Bright thinking
Who said bright bikes had to be boring? There's loads of ways to be seen and cool when you're riding!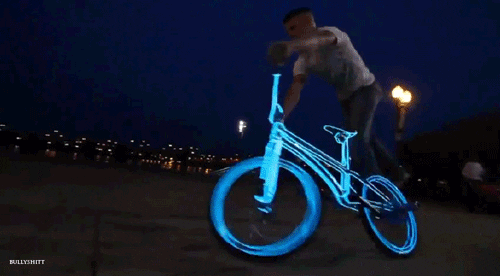 Safe and stable
Sometimes we all need a helping hand so don't worry about asking for some extra support. Just look at this dog – he knows how to ride.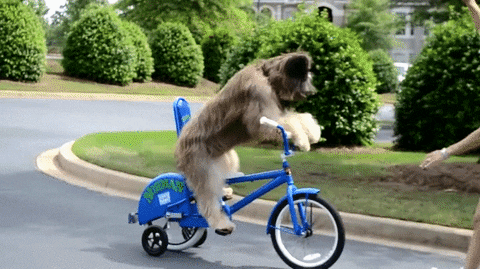 Wheely incredible
Sometimes bikes don't even have to have normal wheels. In fact, you can make a bike out of (almost) anything!