Beano Superstars – Roger the Dodger
Meet Roger. He's always got a trick up his sleeve!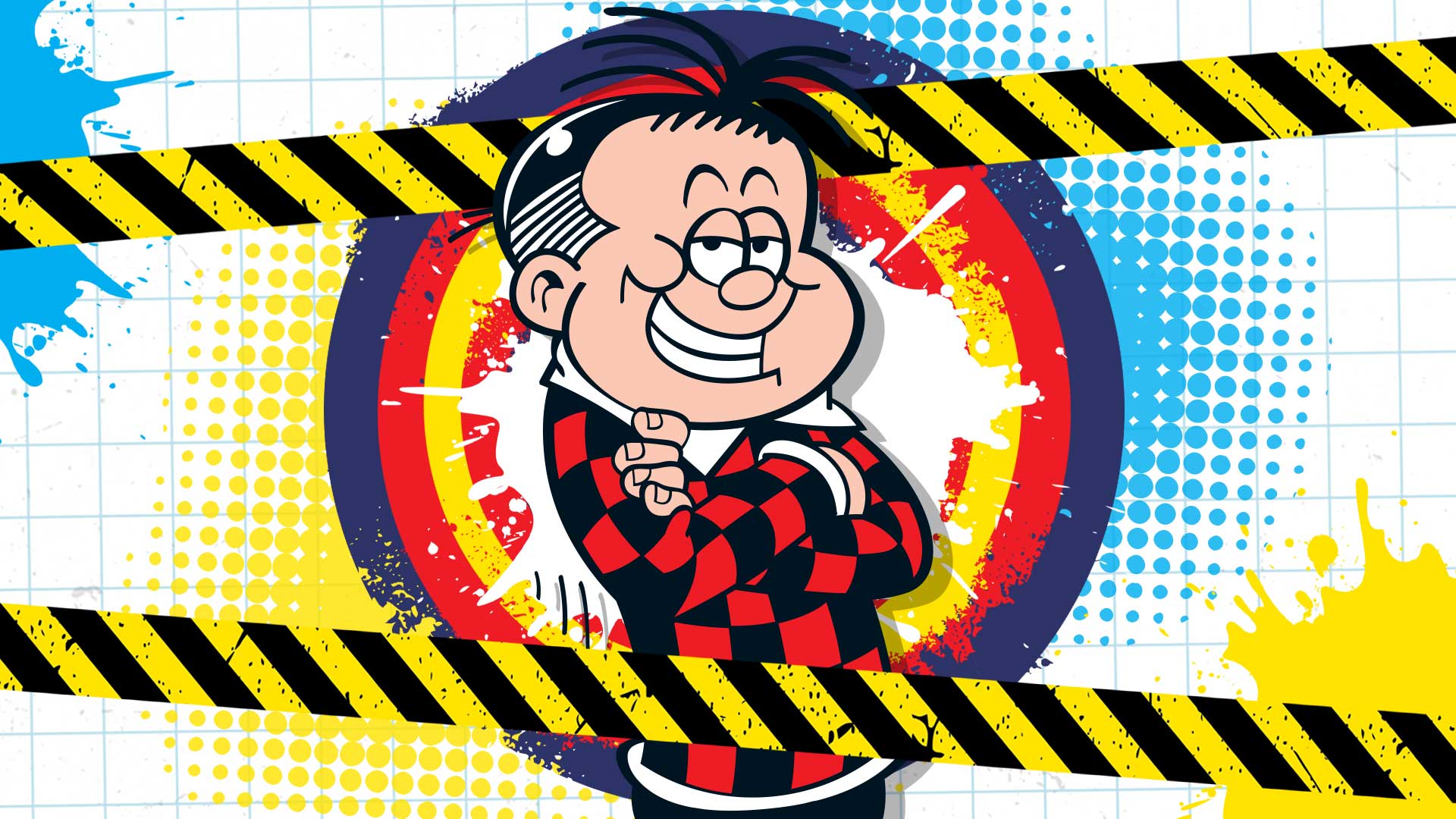 To the untrained eye, I may appear lazy. The sort of kid who absolutely cannot be bothered to a do a single thing or even lift a finger. I'll admit I'm not a fan of early starts, but apart from the people who deliver milk, who isn't?
But that's completely wrong. You'd be the Mayor of Wrongtown if you thought that. 
To be a Dodger takes a lot of effort, planning and organisation. It's not something you can just do, either. I have 850 dodge books in my den, with some extra updated information on my own private DodgeWiki (which I look at with my DodgePad). 
Put the work in now, and then can dodge with ease later. I like that. I might use that later. See? Always thinking ahead. 
Dodging is all about getting your own way or skilfully get out of doing things, without using too much effort. 
My dodging ways often annoys my mum. She thinks I'm too lazy! But I often help my dad to dodge stuff too, especially when mum starts asking us to help with something. But I'm always ready with an excuse or a tactic to avoid it if I can. That's when it pays to be organised when it comes to an artful dodge.
I do other stuff, though! I don't spend my time not doing things. I'm fuelled by jammy biscuits and enjoy planning pranks and surprising people. And I'm always planning ahead for the next dodge!
If you want to know more about me, the King of Dodging, read on below. People might be surprised that I didn't wriggle out of filling in this questionnaire...
Roger the Dodger Fact File
Name: Roger Dawson
Age: 10
Birthday: 18th April
Best friends: Dave, Dennis, and Minnie
Worst enemy: Anyone who wants to him to do anything boring!
Prized possession: His Dodgewatch, where he can find dodges to get out of anything!
Motto: "If at first you don't succeed, dodge, dodge again!"
Super skill: Dodging!
Family: Mum and dad
Address: 14 Gasworks Road
Fact: Roger keeps a wiki of all his dodges online - it's top secret!