Beano's Big Night Out! Ant & Dec Caught Reading Britain's Best Comic On ITV's Saturday Night Takeaway
Why were the lads laughing at Dennis and his pals instead of presenting their show? Find out right here!
Wahay!
Ant and Dec's Saturday Night Takeaway is back on ITV and… guess what?
We've discovered the celebrity friends are secret Beano fans!
(Well, not so secret actually!)
Because if you were watching TV on Saturday night, you would have noticed Dec having a good laugh while reading a Beano while the pair were on an aeroplane.
And while Dec was distracted by the antics of Dennis, Pieface and pals, Ant was sneakily sticking a straw into Dec's drink to help himself!
That's the trouble with the Beano… it's so funny, it might make you lose your lunch!
Anyway, the real reason Ant and Dec were high in the sky was to announce their amazing end of the series competition.
This year, winners will join more than 200 fans on a private plane taking them all the way to the Universal Orlando Resort in Florida.
Once there, you'll be able to meet Minions, hang out at Hogwarts and weave webs with Spiderman.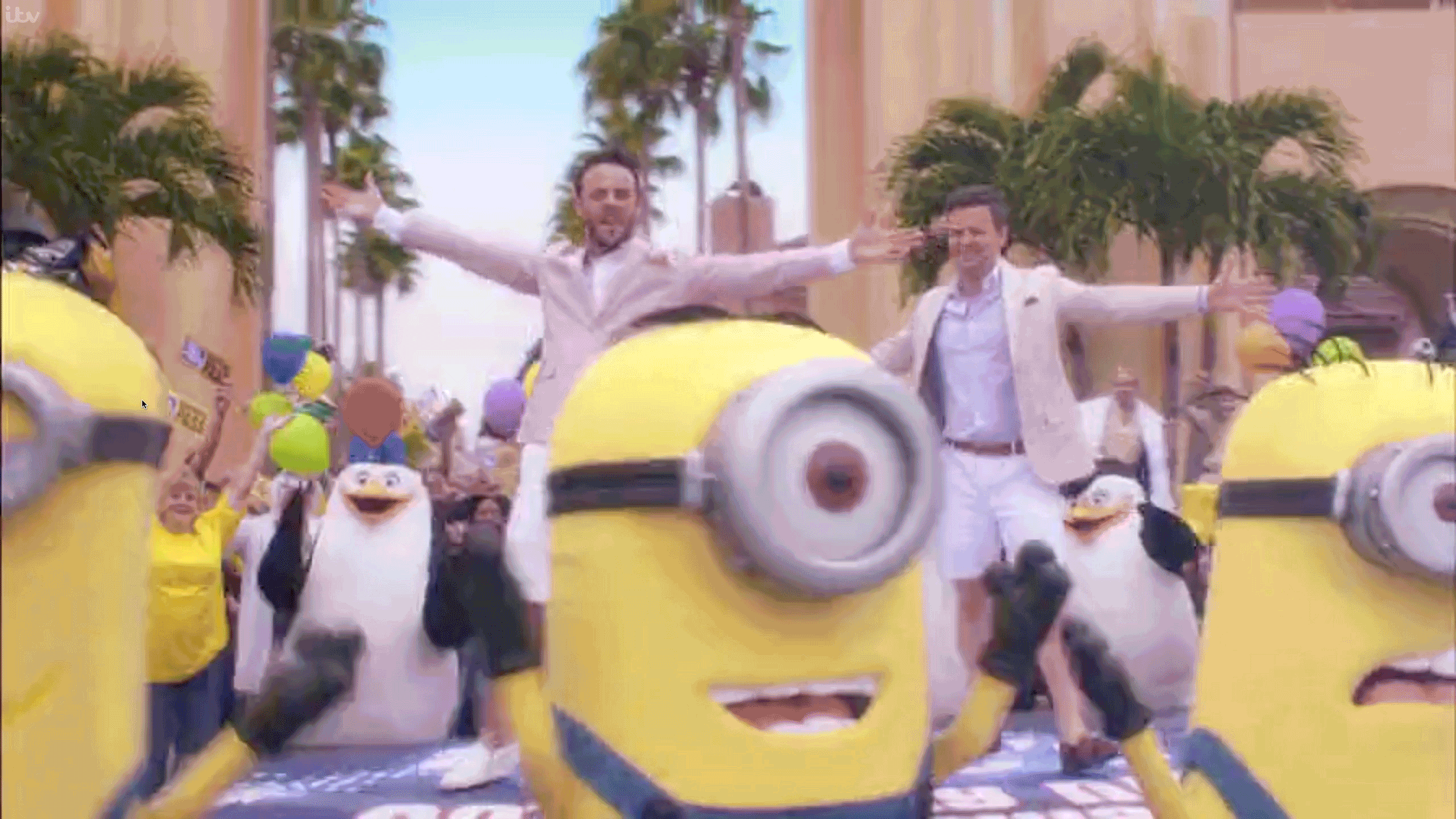 So with Ant & Dec returning for a new series, what's in store for Saturday Night Takeaway fans?
Well, for a start, ex-Gogglebox star and I'm A Celebrity winner Scarlett Moffatt is joining regular presenters Ant & Dec, alongside Stephen Mulhern.
And what about the show itself?
Well, old favourite Win the Ads is back, which gives guests the chance to win everything shown during the shows advertising break.
But don't think these competitions are gonna get in the way of the funnies - because Ant & Dec are still going to make you giggle.
And don't take our word for it - just check out how much fun the gang look to be having with Ollie Murs!
So if you want to join the fun?

Stay tuned to Ant and Dec's Saturday Night Takeaway.
And the Beano, of course!