Who Will Win Bake Off?
Which contest will take the GBBO's delicious crown? Find out as we look at this year's cake wizards!
The new school term has started, the leaves are turning brown and the evenings are getting darker a little earlier. It can only mean one thing: the return of The Great British Bake Off!
The 12th series – filmed at Down Hall Hotel in Hatfield Heath, Essex – will be hosted by Noel Fielding and Matt Lucas, while Paul Hollywood and Prue Leith will judge the 12 cakey wizards. 
The biggest question is, who'll get the famous Hollywood handshake this time around? Find out more about each contestant and cast your vote for the one who you'll think will be crowned the winner!
Once you've done that, why not check out our Great British Bake Off jokes?
Amanda
Amanda is a trained police detective and enjoys a cold swim in the mornings! Will her eye for clues and details help her decipher the recipes?
Do you think Amanda will win?
Results
Yes

0.3 %

No

0.7 %
Chigs
Chigs really got into baking during lockdown and taught himself how to do the most tricky bakes. When he's not creating delicious treats, he enjoys skydiving!
Do you think Chigs will win?
Results
Yes

0.5 %

No

0.5 %
Crystelle
Crystelle can speak FOUR languages and enjoys blending the spices from her world travels into her baking!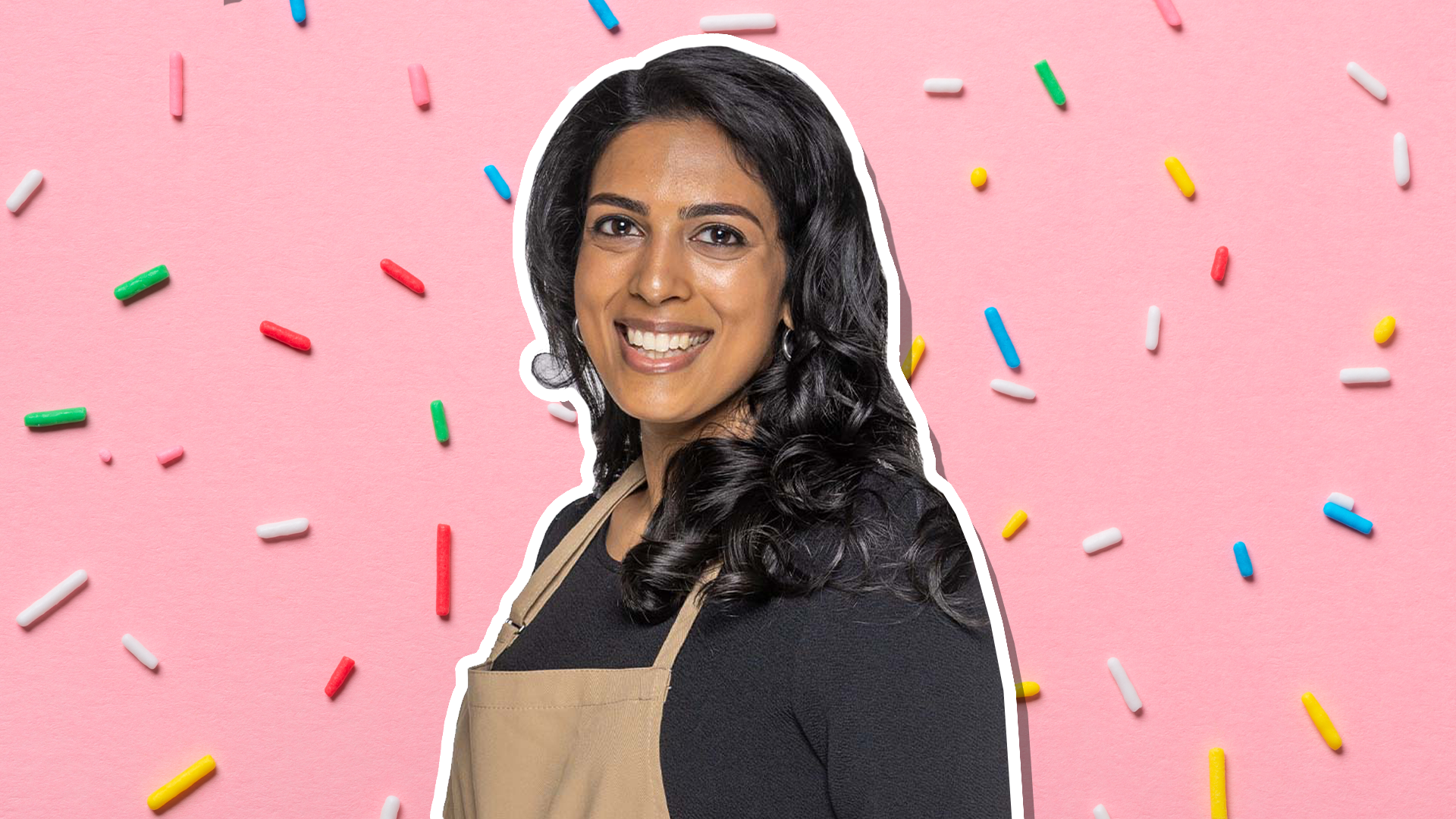 Do you think Crystelle will win?
Results
Yes

0.5 %

No

0.5 %
Freya
Freya has dreamed of becoming a contestant on GBBO ever since she was a child, when she saw the iconic tent during the first-ever series!
Do you think Freya will win?
Results
Yes

0.4 %

No

0.6 %
George
Dad-of-three George picked up his baking skills from his Greek-Cypriot mum and is sure to include some delicious Greek flavours into his bakes!
Do you think George will win?
Results
Yes

0.4 %

No

0.6 %
Giuseppe
The son of a professional chef, Giuseppe treats his children to homemade sweets. We're looking forward to seeing him bake some goodies this year!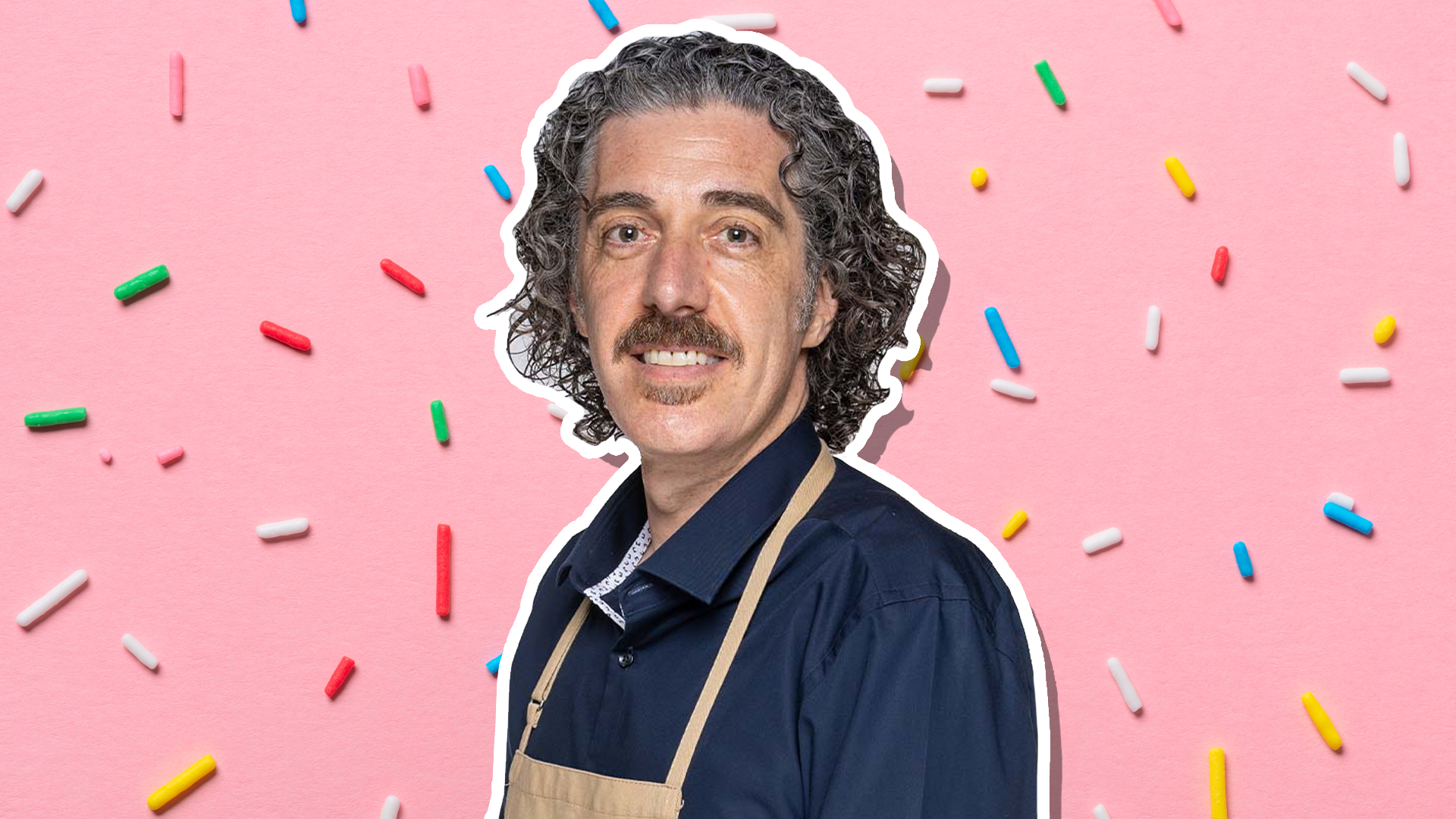 Do you think Giuseppe will win?
Results
Yes

0.7 %

No

0.3 %
Jairzeno
Jairzeno began baking seven years ago and enjoys adding Caribbean flavours into his kitchen pâtissérie-style creations!
Do you think Jairzeno will win?
Results
Yes

0.4 %

No

0.6 %
Jürgen
Originally from Black Forest in Germany – home of the famous gateau – Jürgen started baking when he was unable to find traditional German bread when he moved to the UK. He's a physicist, so you can guarantee his ingredients will be measured with total accuracy!
Do you think Jürgen will win?
Results
Yes

0.4 %

No

0.6 %
Lizzie
Lizzie enjoys any baking challenge, particularly baking cakes. Unlike Jürgen, she's not as bothered with precision as long as the final result is tasty!
Do you think Lizzie will win?
Results
Yes

0.4 %

No

0.6 %
Maggie
Retired midwife Maggie loves baking bread and cakes is confident she can deliver the goods in the GBBO tent! She also loves canoeing, kayaking and sailing!
Do you think Maggie will win?
Results
Yes

0.4 %

No

0.6 %
Rochica
Rochica loves baking all sorts of treats for her family, and her nephew looks forward to homemade biscuits when she collects him from nursery!
Do you think Rochica will win?
Results
Yes

0.4 %

No

0.6 %
Tom
Tom had a head-start in cakey creations, when he joined his school's baking club at a young age! Now, he often makes all sorts of stuff including "pies and quiches to bread" and sticky toffee pudding.
Do you think Tom will win?
Results
Yes

0.3 %

No

0.7 %