Dennis & Gnasher: Unleashed! All About Rasher
Everything you need to know about Rasher, the ham-tactic pet pig of Dennis from Dennis & Gnasher: Unleashed!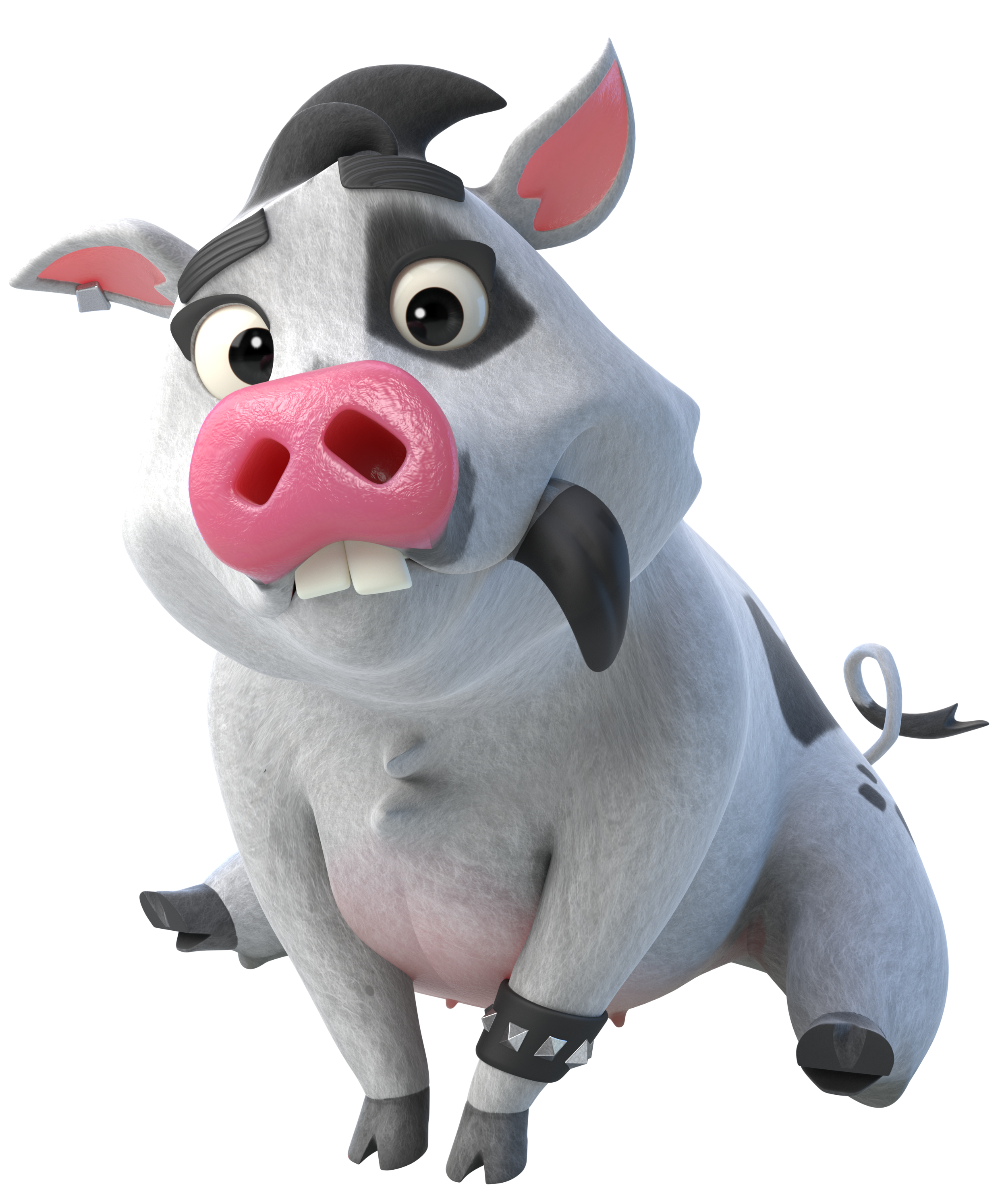 Who is Rasher?
Rasher is Dennis's pet pig.She's hungry, boisterous, hungry, affectionate, hungry, funny, hungry and loves life.If you're thinking that a pig would be a totally blam pet, then you're almost right – in fact, a pig is a totally HAM pet!
How does a boy like Dennis end up with a pig for a pet?
Dennis has never revealed the exact details of how he came to bring a pig home one day, but he did hint to his Mum and Dad that he had heroically saved Rasher from a fate worse than sausages. Gnasher can't think of a fate better than sausages, but he's kind of coming at it from the opposite end of the food chain. 
Wow! Sounds like Dennis and Rasher were destined to be together!
You might think that, but Mum and Dad had a problem. They couldn't really complain about Dennis being heroic, but they knew that with the two of them, Dennis, little sis Bea, Gnasher and his son Gnipper, their house was already full. Dennis didn't know how he was going to tell Rasher the sad news. 
What happened?
Dennis and Rasher got lucky – just then Gran popped round for a visit. When she heard about Rasher, and saw how sad Dennis was, she offered to look after Rasher at her house. For good. What a blam-tactic Gran! 
Be sure to visit our exclusive Dennis & Gnasher: Unleashed! page every day for exclusive Dennis & Gnasher: Unleashed! games, videos, news, trailers, competitions and LOADS MORE.