Dennis & Gnasher Unleashed! Series 1 – Episode 27: Freewheelin'
Things go downhill for Dennis when he tries to beat Walter's high-tech kart in Beanotown's Freewheeler Derby
Dennis & Gnasher Unleashed! Series 1 – Episode 27: Freewheelin'
Things go downhill for Dennis when he tries to beat Walter's high-tech kart in Beanotown's Freewheeler Derby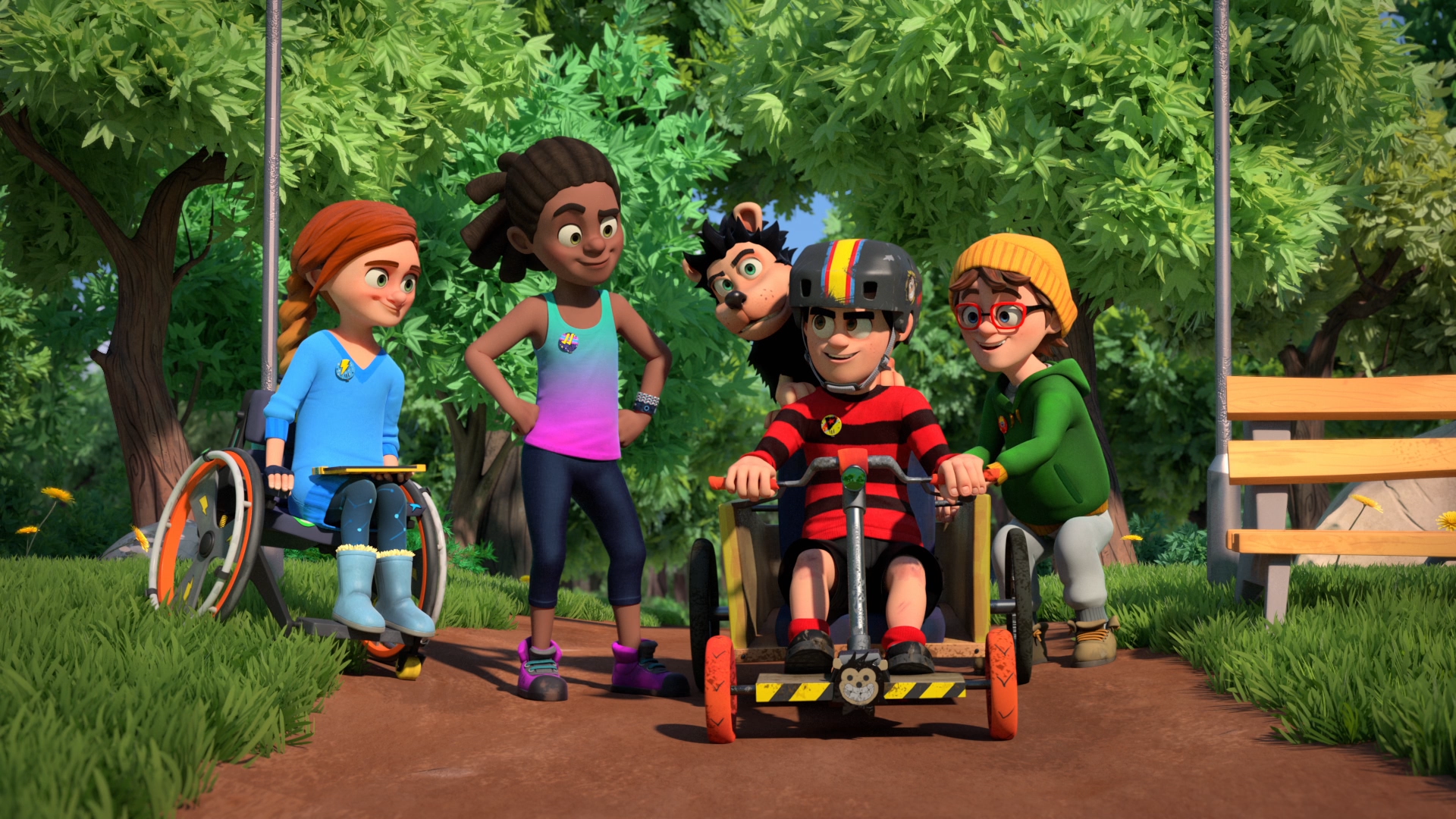 Dennis and the gang are getting ready for Beanotown's Freewheeler Derby, a gravity-powered race down the hills of Mount Beano. 
But when he tries to beat Walter's high-tech kart, things get messy and it ends in a big crash! 
Dennis, stuck in wheelchair, has to learn a whole new set of skills to use his wheelchair to race. 
Can the gang figure out what makes Walter's kart so special, and help Dennis become the winner of the downhill Derby?
Want more Dennis & Gnasher?
Come back every day for awesome games, quizzes and videos!