Dennis & Gnasher Unleashed! Series 1 – Episode 31: The Fangtom Menace
When Walter threatens to demolish the den, Dennis and the gang have to bring their spooky stories to life!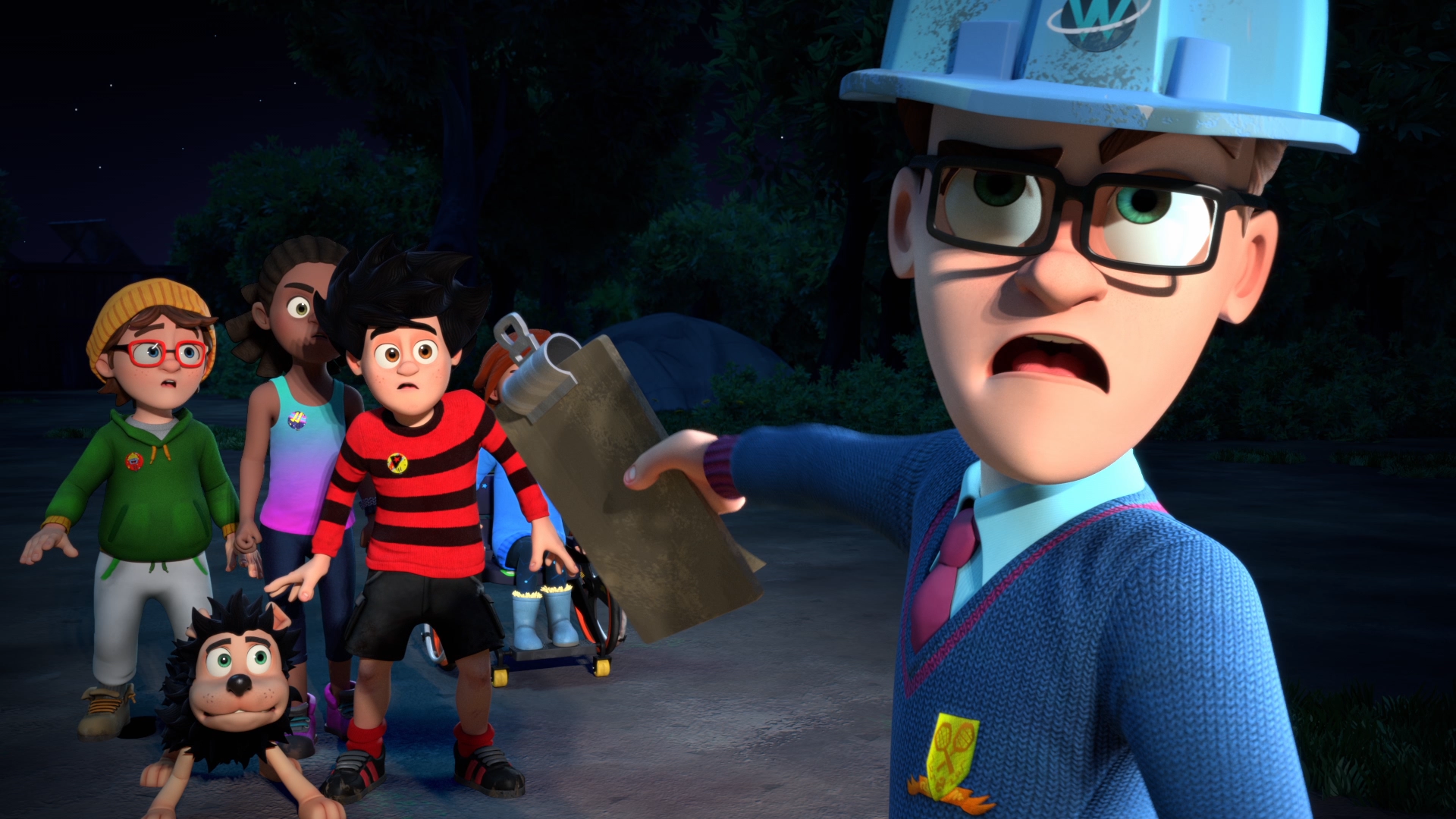 Dennis and the gang are telling scary stories about the Fangtom Menace, a spooky ghoul buried deep beneath the den.
But when news arrives that the den is due to be demolished by Walter, it looks like the end of the gang's hideout!

Dennis, JJ, Rubi and Pieface decide to fight back, with their full arsenal of balloons, peas, and fleas.
And when nothing seems to fend off Walter, it's time to get creative – and bring the myth of the Fangtom Menace to life!