30 Amazing Star Wars Fun Facts for Superfans!
Here's lots of reasons why we think the Star Wars stories are the blammest films ever!
Ever since the first Star Wars film – A New Hope – was released in 1977, the continuing space saga has won millions of fans over the last few decades with a series of awesome films and animated TV shows. Why not feast on this buffet of facts about its expansive storylines and intergalactic characters?
May the facts be with you, always.
1. GEORGE LUCAS WROTE PAGES AND PAGES FOR THE ORIGINAL SCRIPT!
George Lucas' original script for A New Hope was over 200 pages long, which is about twice the length of scripts! The script took him eight months to type out, but the last two parts of the story were shelved and later used storylines for The Empire Strikes Back and Return Of The Jedi.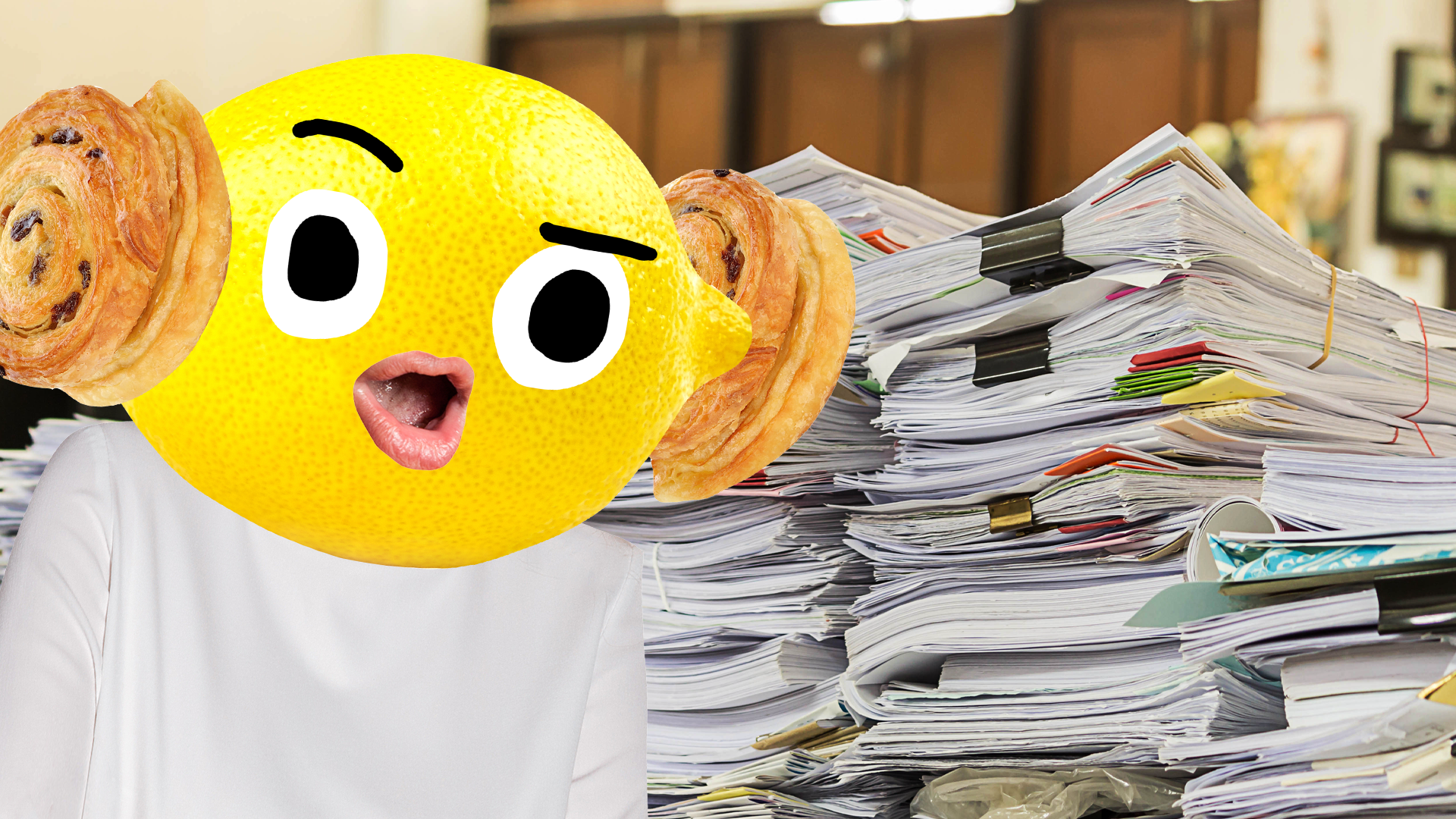 2. CHEWBACCA WAS REALLY, REALLY TALL!
The actor who played the original Chewbacca was called Peter Mayhew. He was 7 feet 3 inches tall, or 220 Beanos high! If anyone needed something from a high shelf or a lightbulb changing, we expect they politely asked Mr. Mayhew for a hand. Or paw, depending on whether he was in costume or not.
3. HOW DO YOU NAME THE MOST AWESOME ROBOTIC DUO OF ALL TIME?
It's said that C-3PO's name came from the map co-ordinates for a post office in George Lucas' town. In the film, it stands for Cyborg 3 Protocol. R2-D2's name is less glamorous, though. One crew member needed 'reel 2, dialogue 2' – a fancy term used by filmmakers – and they shouted for 'R2D2' to save time. Boom. A robot's name was born.
4. WANT TO KNOW HOW TO MAKE A TIE FIGHTER NOISE?
While we don't have an actual TIE fighter lying around to try this out, the sound effects department created its distinctive roar by using the sound of an elephant with tyres screeching along on a wet road. The elephant wasn't behind the wheel of the car, as far as we know.
5. LUKE WAS ALMOST A GIRL!
During early versions of the story Adventures of the Starkiller, Episode One: The Star Wars, George Lucas thought there was a lack of female characters. Luke's original name was Starkiller, and he rewrote the part as a girl. He then changed it back before working on the story some more.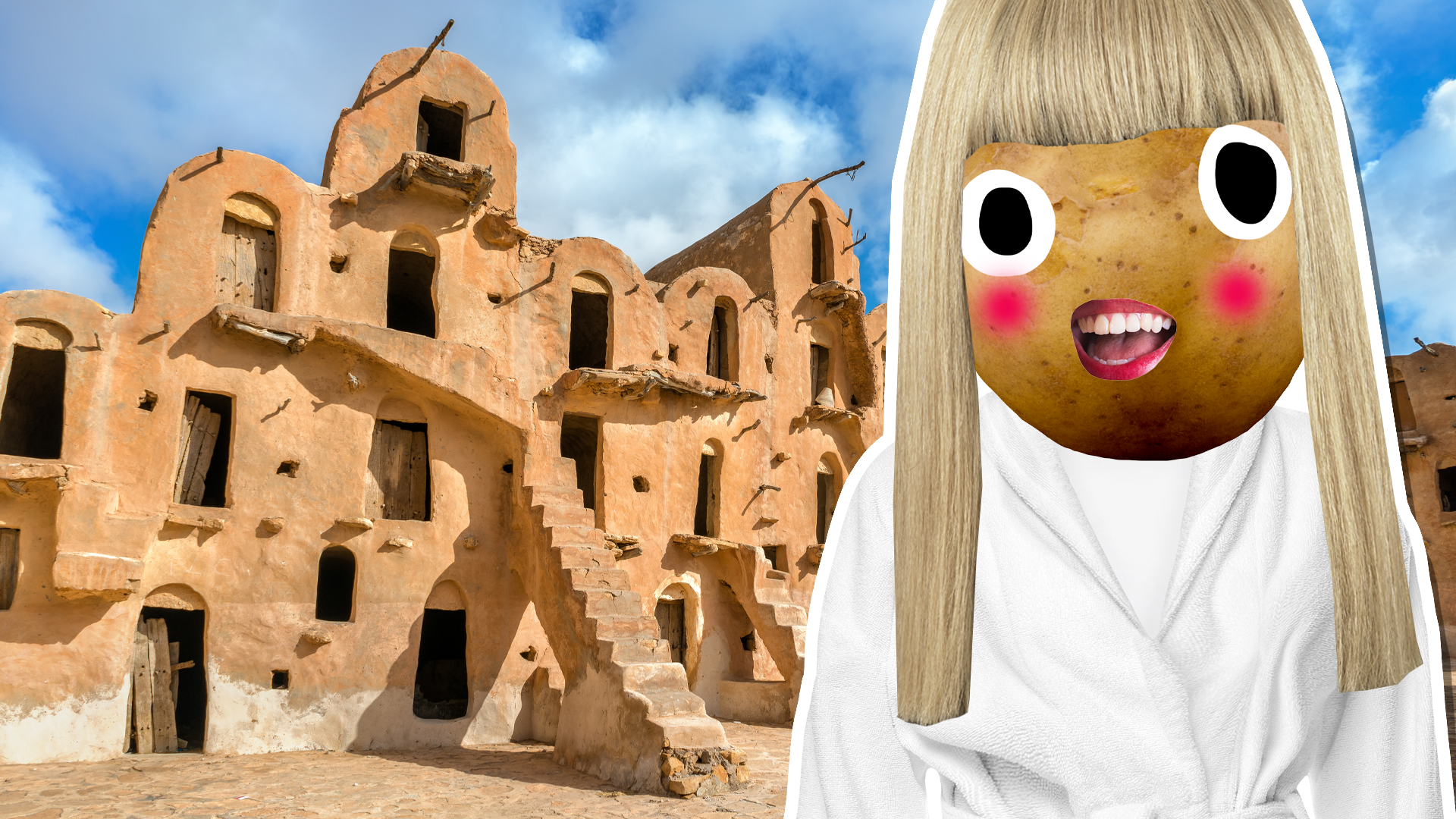 6. SOME OF THE COSTUMES WERE RECYCLED!
In the original movies, Bossk's outfit may have looked familiar to some sci-fi fans. It had already been used in an episode of Doctor Who! We hope they washed it first.
7. YODA COULD HAVE BEEN VERY DIFFERENT!
In early versions of The Empire Strikes Back, Yoda was originally going to be a monkey with a cane. It was decided that a puppet would be easier to make, so based his face on science icon Albert Einstein. Oh, the ancient Jedi master was also going to be called Buffy, too.
8. CHEWBACCA WAS BASED ON A DOG!
The Wookiee was actually based on George Lucas's pet Malamute dog Indiana, who would sit in the front seat of his car like a hairy co-pilot! His pet's name was also the inspiration for Indiana Jones.
9. WHAT'S THAT SOUND LIGHTSABERS MAKE?
Fwum... fwum... fwuuuuuum. How did the Star Wars film crew make that unmistakable lightsaber sound? It comes from the hum of a really old television and a 35mm film projector. Not actual lightsabers, which is disappointing.
10. HERE'S A FUN FACT ABOUT EWOKS!
The word 'Ewok' is not spoken aloud in Return of the Jedi. Not even once.
11. YODA'S VOICE IS QUITE FAMILIAR!
Close your eyes next time you hear Yoda talk. That's right, the person who does the voice of Miss Piggy – the legendary Frank Oz – was also responsible for the sentence-muddling Jedi master. We're not making this up!
12. SOME PEOPLE COMPLAINED THAT CHEWBACCA DIDN'T WEAR CLOTHES!
Even though Wookiees are essentially tall, heroic bears, some people at the film studio complained about the fact Chewbacca didn't wear any clothes. Some suggested that he should wear big trousers or something, which would look really weird.
13. THERE'S NO SPECIAL STORY BEHIND DARTH VADER'S NAME!
George Lucas made up Darth Vader's name more or less on the spot, believe it or not. "'Darth' is a variation of dark," he once said in an interview. "And 'Vader' is a variation of father. So it's basically Dark Father."
Gotcha.
14. MILLENNIUM FALCON? MILLENNI-YUM FALCON, MORE LIKE!
Han Solo's beaten-up spaceship – famous for making the Kessel Run in less than twelve parsecs – was originally going to be tube-shaped. For reasons known to George Lucas, he decided to based it on a partially-eaten hamburger.
15. THERE'S ONE PLACE ON EARTH THAT YOU CAN SPEND STAR WARS!
Years ago, a series of Star Wars coins were released. The Polynesian island of Niue accepts these collector's items as actual money. Don't try this in your local shop as they'll tell you to leave.
16. CHEWBACCA LOVES A BOARD GAME!
Do you remember that board game that Chewbacca plays in the very first film? That was called Dejarik, and Star Wars experts have revealed that the towering fur ball asked Han Solo to install it in the Millennium Falcon. It turns out he was something of a Dejarik champ on his home planet Kashyyyk.
17. R2-D2 ALMOST HAD A HUMAN VOICE!
In the original scripts for A New Hope, R2-D2 was an English-speaking robot, and by all accounts, a bit of a meanie towards his golden pal C-3PO. That idea was dropped and would be cheeky instead. Some of his beeps were actually baby noises, which were then given to the sound department to make them sound more robotic. And cheeky.
18. THE LATER FILMS RELIED ON FANCY VOCAL STUDIOS!
For The Rise of Skywalker, Kylo Pen actor Adam Driver was required to recorded some words for the movie. Instead of going into a recording studio with a fancy booth, he simply did it in his own wardrobe, where the clothes would create a similar environment. Genius!
19. THE EARLY STAR WARS FILMS WERE SHROUDED IN SECRECY!
During the making of Return of the Jedi, the movie was referred to as 'Blue Harvest' in order to keep everything to do with the film a secret! Years later, when copies of The Phantom Menace were delivered to cinemas, they were labelled as 'The Doll House' to prevent them from being copied and leaked.
20. THE HOTH BATTLE SCENE WAS FILMED ON... EARTH?
The AT-AT battle sequence was filmed on the Hardangerjøkulen glacier in Norway. It's the sixth largest on the mainland and you can see all the destroyed AT-ATs lying in the snow (not really). It was probably easier going to a snowy country, rather than fill a field with pretend snow.
21. YOU CAN SEE BOBA FETT'S ACTUAL FACE IN THE EMPIRE STRIKES BACK!
The actor Jeremy Bulloch, who played the mysterious bounty hunter, also played the part of Imperial Lieutenant Sheckil. So technically, you can see Fett's chops briefly in the film! We'll let you do the detective work.
22. OBI-WAN KENOBI WAS A BIT OF A GRUMP!
Sir Alec Guinness, who played Obi-Wan, couldn't stand Star Wars and described the story as "fairy-tale rubbish". He was convinced to return for The Empire Strikes Back, but apparently made sure that his work would only take a few hours and that he'd be paid 0.25% of the film's profits. One morning's work earned him a LOT of money. Over four decades later, his opinion on the film remains absolutely wrong.
23. HERE'S HOW TO DO A PERFECT CHEWBACCA VOICE!
It's not quite a roar and not quite a bark, but Chewbacca's voice was made up of sounds from badgers, lions, seals, and walruses. It's very tricky to do the sound with a human voice, but it does sound a little bit like a sad person gargling mouthwash in space.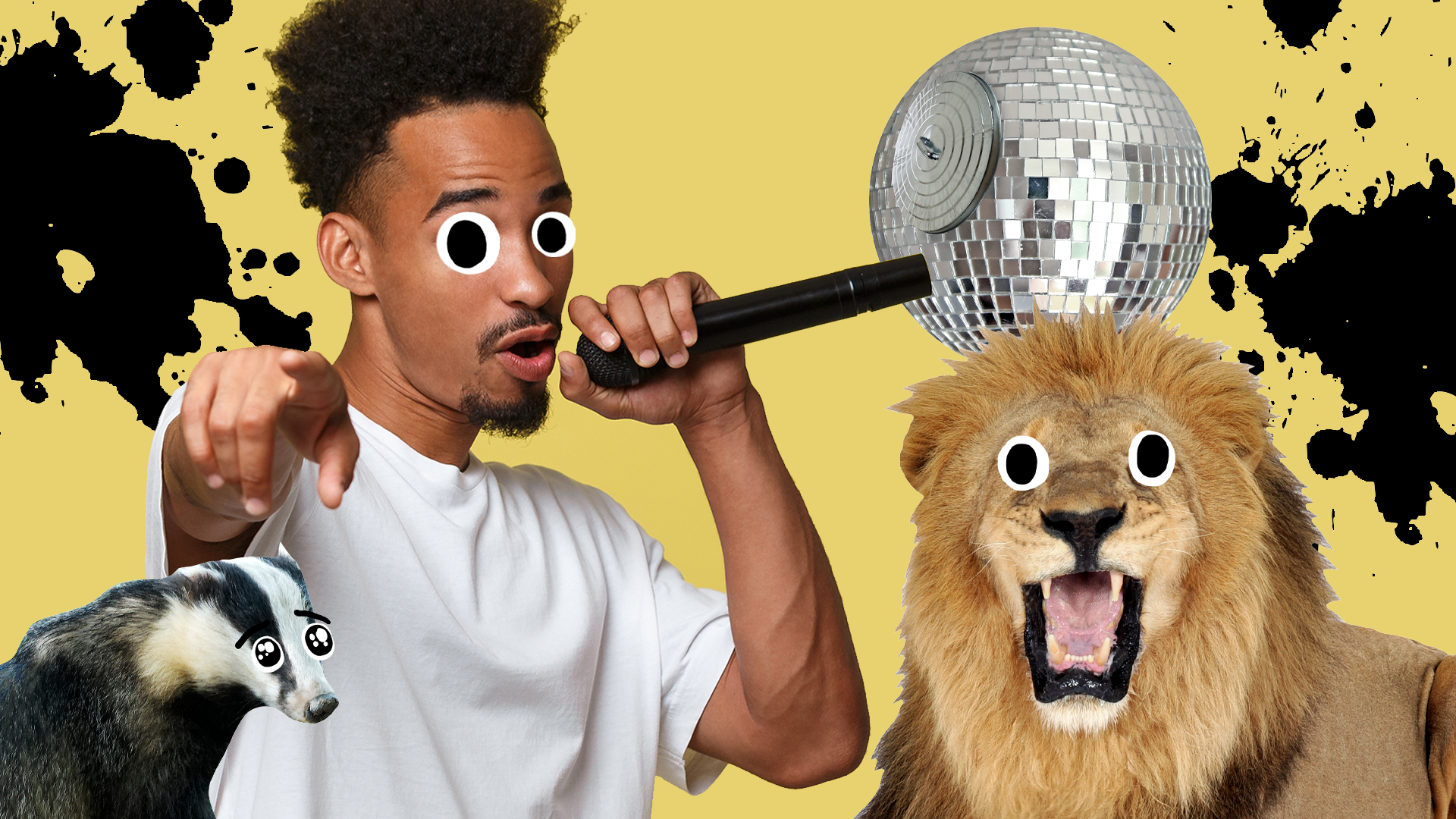 24. REY ALMOST HAD A VERY DIFFERENT NAME!
Rey – who first appeared in The Force Awakens – was originally going to be a 14-year-old girl named Taryn. Other possible names apparently included Thea and Winkie. It was changed to Rey and a new Star Wars legend was born.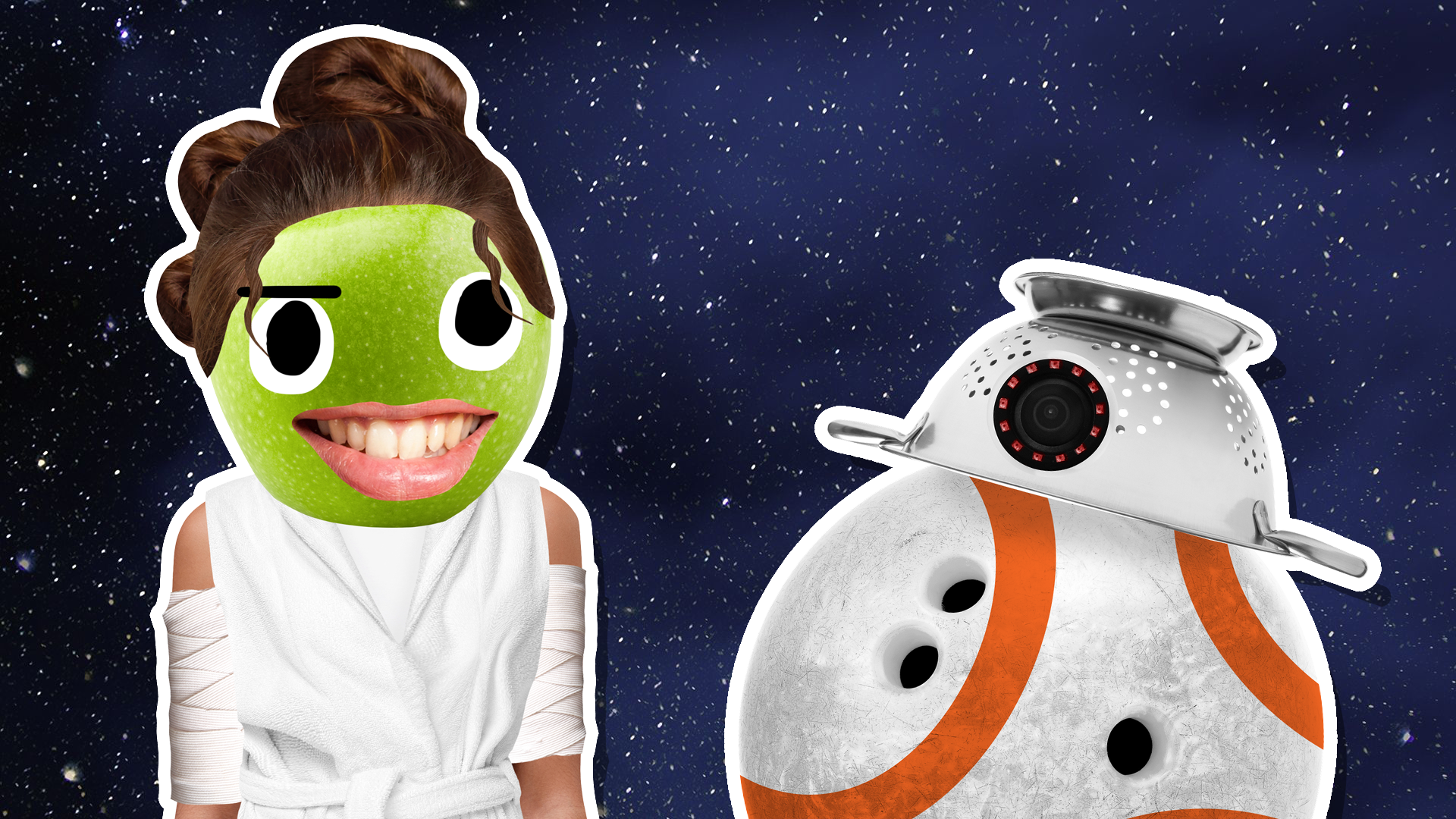 25. ONE FILM WAS ALMOST NAMED AFTER A RUBBISH CHARACTER!
Don't cry, little porg. No-one is talking about you. When George Lucas began work on creating Episode II, he used the working title of 'Jar Jar's Great Adventure', which would force most Star Wars fans to go and watch a different film altogether. Luckily, Attack of the Clones was used instead and sounded much more exciting.
26. MAKING JABBA THE HUTT MOVE AROUND TOOK A LOT OF HARD WORK!
That's not because he was a massive slug on big table. This grotesque puppet was operated by seven different crew members: one for the eyes, one for the mouth, one for the tail and so on. The character was originally played by an actor called Declan Mulholland, who looked like a human and could operate himself. Might have been a bit easier for everyone if he remained in the role.
27. WE HAVE A BAD FEELING ABOUT THIS FACT!
The line "I have a bad feeling about this" is said in every Star Wars film. However, in The Last Jedi, it's not said by a human. The line is said by the ball-shaped droid BB-8, using a variety of tiny bleeps, before he rolls down a ramp into another intergalactic adventure.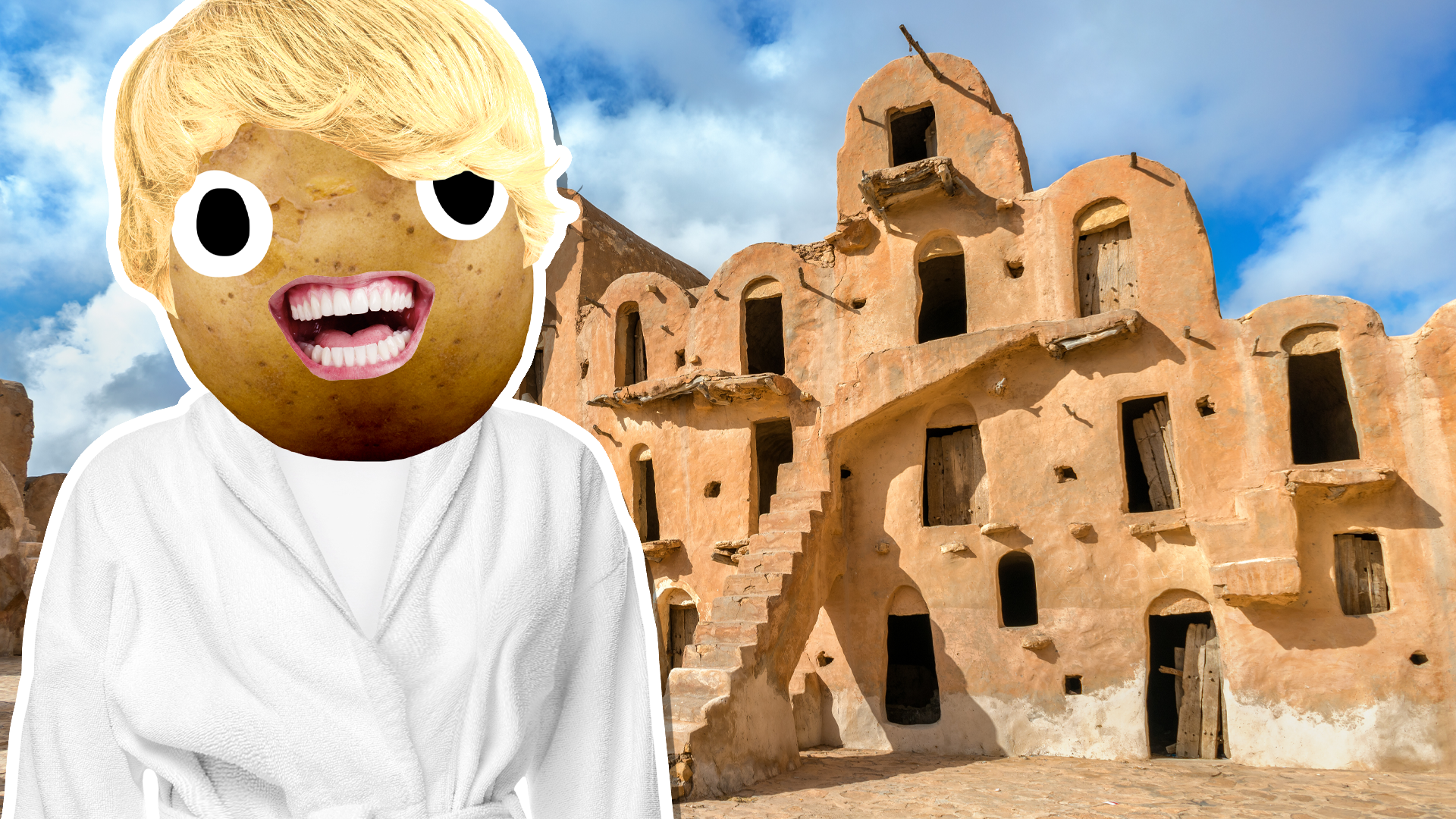 28. MACE WINDU'S LIGHTSABER WAS UNIQUE!
He's the only character in the Star Wars films to use a purple lightsaber. We're not entirely sure if a purple lightsaber is that different from any other colour, but we're sure it makes it easier to spot in a changing room or in a crowded room. Besides, purple's a really nice colour and not enough people talk about this.
29. HERE'S A ROGUE ONE FACT!
You thought we'd forgotten about this 2016 film, didn't you? Not true! This is the first Star Wars film where the title is spoken out loud as part of the dialogue in the story! It happens when Bodhi Rook refers to the U-wing which Jyn Erso has climbed aboard. So there you go. A Rogue One fact, right near the end. Phew!
30. ONLY ONE ACTOR HAS APPEARED IN EVERY STAR WARS FILM!
This very special honour goes to the man in C-3PO's clanky golden suit, Anthony Daniels. Not only has the Salisbury-born actor appeared in every Star Wars episode, he's also acted in Solo: A Star Wars Story, Rogue One and he's also lent his unmistakable voice to Star Wars: The Clone Wars.