How To Draw a Cactus!
It's out to the Desert of Doom this week - and time to draw a cactus with this spiky summer how-to!
Feeling sharp? Pick up some pens and learn how to draw this untouchable desert plant!
Rather draw something else? Check out these bat, snake, yeti, or ice cream guides!
You Will Need:

Some arty things. Pens, pencils, felt-tips, crayons, squirty cream, your choice.

Step 1
Draw a big ol' sausage. This will turn into a cactus soon, we promise.
Step 2
Add an arm. Or is that a branch?
Step 3
And now add another! This should be just a tiny bit higher or lower than the one on the other side.
Step 4
It's time to add some ridges. This will make your cactus 3D!
Step 5
No cactus would be a cactus without these - it's the spikes! Draw them all over, pointing in all different directions.
Step 6
Now add a flower on top. Here's a fun cactus fact, for you - some cacti have to grow for 50 years before they flower for the first time!
Step 7
Now colour it in! You see how the ridges are a lighter green? That helps the 3D effect and looks real nice (though we say so ourselves!)
You've done it!
Wahoo! You've mastered the basics of drawing a cactus. Now you can experiment! How's about this beast?
Or this one?
Looking sharp! Geddit - cactus?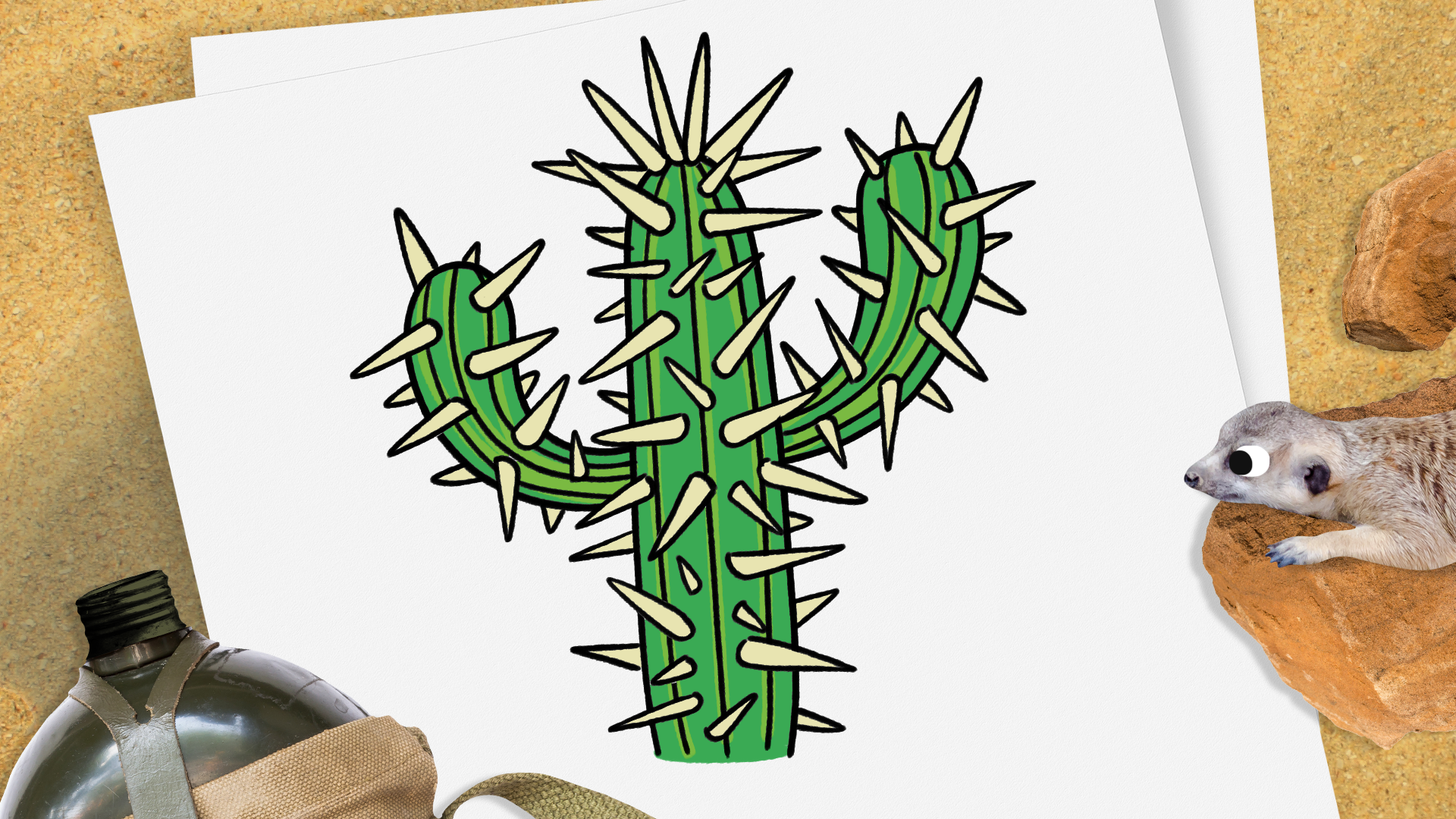 Keep on cactusing!
Now try some new cacti in different shapes, sizes and colours!