The Ultimate Vampire Quiz 2022!
How much do you know about vampires? Here's a horror trivia quiz to really sink your teeth into!
Halloween wouldn't be the same without vampires, would it? They're suave, well-dressed autumn villains and look much cooler than ghosts. It's no wonder, then, that every October 31 you'll have a queue of people dressed like Count Dracula at your door waiting for a handful of free sweets.
But real vampires aren't that interested in some complimentary Halloween candy. And they'd run a mile if you offered a garlic bread alternative. Or made the sun appear in your garden. 
This quiz will test even the biggest fan of these mysterious and unusually polite baddies. How well do you know vampires? Do you know everything about them or have a passing interest? Either way, this quiz has something for everyone!
So, are you ready? Don't rush to answer all the questions, just simply stake your time. Stake. Geddit? A little bonus vampire joke to start you off. No, you're welcome!
Test your knowledge on vampires!
Vampire comes from the Albanian word 'dhampir', which means what?
How do people turn into vampires? 
What is a group of vampires called?
Which of the following is not a vampiric animal?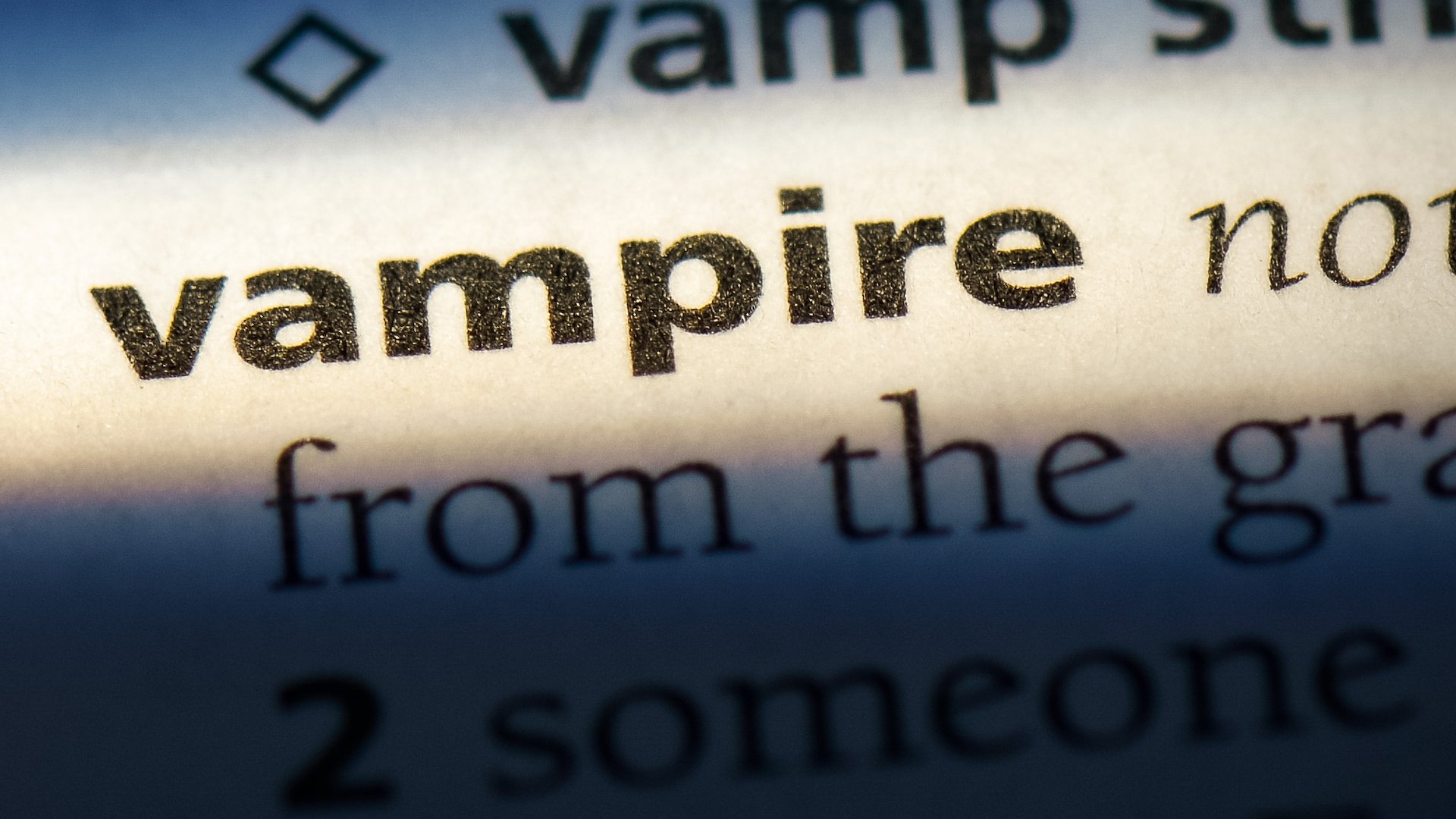 In which year did the word 'vampire' appear in the Oxford Dictionary?
Vampires have a reflection. True or false?
Which vegetable can repel vampires? 
In The Muppet Show, there's a vampire obsessed with numbers. What is his name?
Who is the most famous vampire of all time?
There's a children's book about a vegetarian rabbit called Bunnicula. True or false?
Oh no! better luck next time!
Good try! Why not one – ah, ah – more go and see if you can get an even better score?
Great work! You know your stuff when it comes to vampires!
Wow! You're a vampire expert, aren't you?