Archive: Beano Annual 1974
Take a peek inside this 1970's annual, filled with classic comic strips and adventure stories!
1974 Beano Annual
This well-loved copy of the Beano Book may have gone missing from the Beano offices in mysterious circumstances at one point...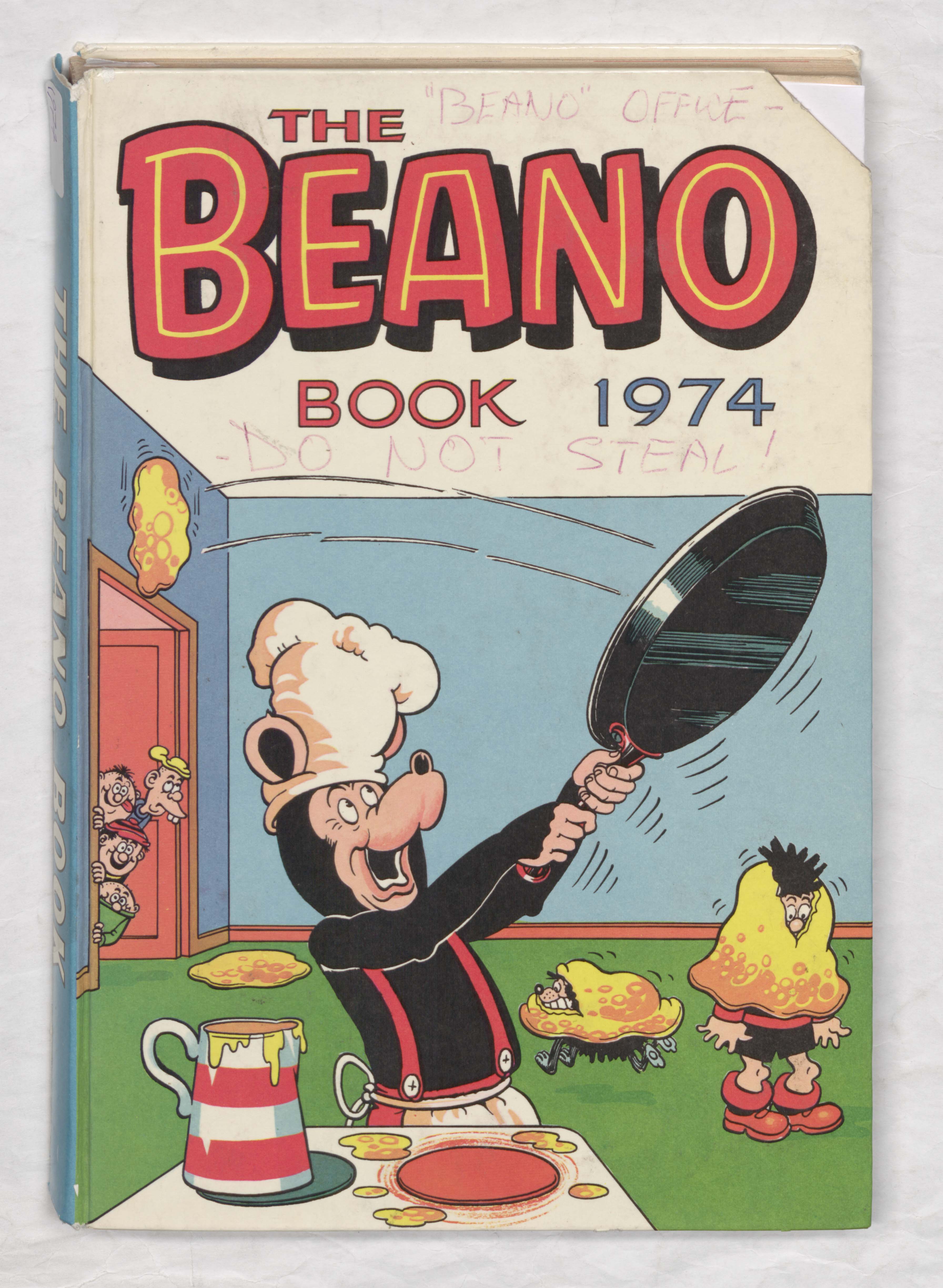 Meet Baby-Face Finlayson!
The cutest little bandit in the west makes his debut in these annual pages. The cowboys of the old West are at the footie - completely historically accurate, right?
An early look at Beanotown...
This town map from 1974 is a little different to how Beanotown looks today.
Dennis doesn't always do red...
There weren't strict rules behind the continuity of character colours, as different coloured inks could be used for different pages, depending on budget, technical constraints, or artist preferences. Here, Dennis wears Yellow (matching Walter! Yikes!)
Click below to check out all the Beano Annuals from the 70's!