Banana Jokes
A bunch of funny banana jokes to get you peeling chirpy!
Only got an appetite for the tastiest jokes? Great, us too! Once you're done here, fill up on Beano's hilarious food jokes, yellow jokes or maybe even broccoli jokes!
What can an apple do that a banana can't?
Look round!
What did the banana say to the monkey?
Nothing, bananas can't talk!
What do you call a shoe that's made out of banana?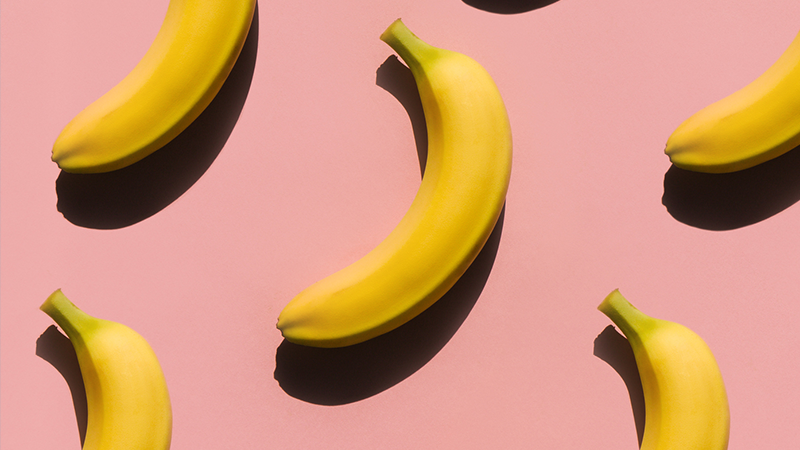 A slipper!
Why do minions love bananas?
They find them appealing!
Why did the banana go to the hospital?
It wasn't peeling well!
I'm writing a book about banana peels…
It's non-friction!
What's yellow and sniffs?
A banana with a cold!
Why did the banana go to the doctor?
He wasn't peeling well!
Why do bananas have to put on sunscreen before they go to the beach?
Because they peel!
What kind of key opens a banana?
A monkey!
What is the easiest way to make a banana split?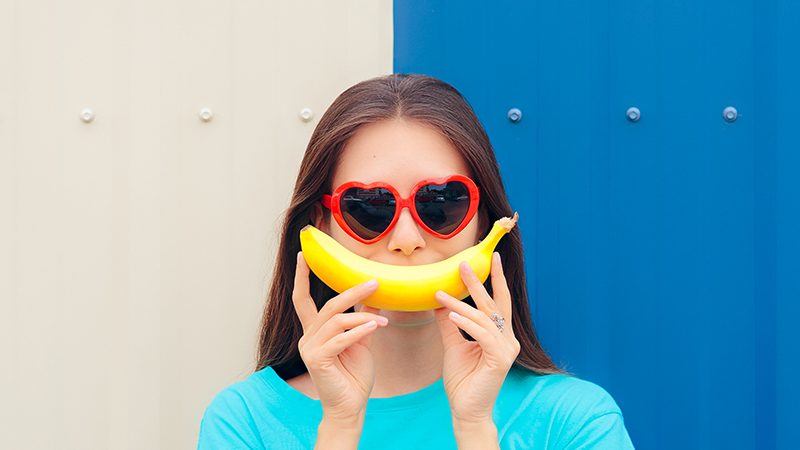 Cut it in half!
What do you do if you see a blue banana?
Try to cheer it up!
Why are bananas never lonely?
They hang around in bunches!
What is yellow and clicks?
A ballpoint banana!
Want more jokes?
Visit our Joke Generator!