Dennis & Gnasher Unleashed! Series 1 – Episode 44: Pi in the Sky
Can Dennis and the gang help professor Screwtop to save Beanotown from its biggest threat - himself?!
One normal day at the lab, Professor Screwtop shows off the Screwtop-screwtinizer, a super-powerful telescope that lets the gang look at constellations out in space, even in the middle of the day!

But when Rubi sees some kind of comet in the sky, the professor starts acting weird, and quickly pushes them out of the lab. The gang decide to investigate, and find out that the comet is actually an experiment that the professor launched into space long ago.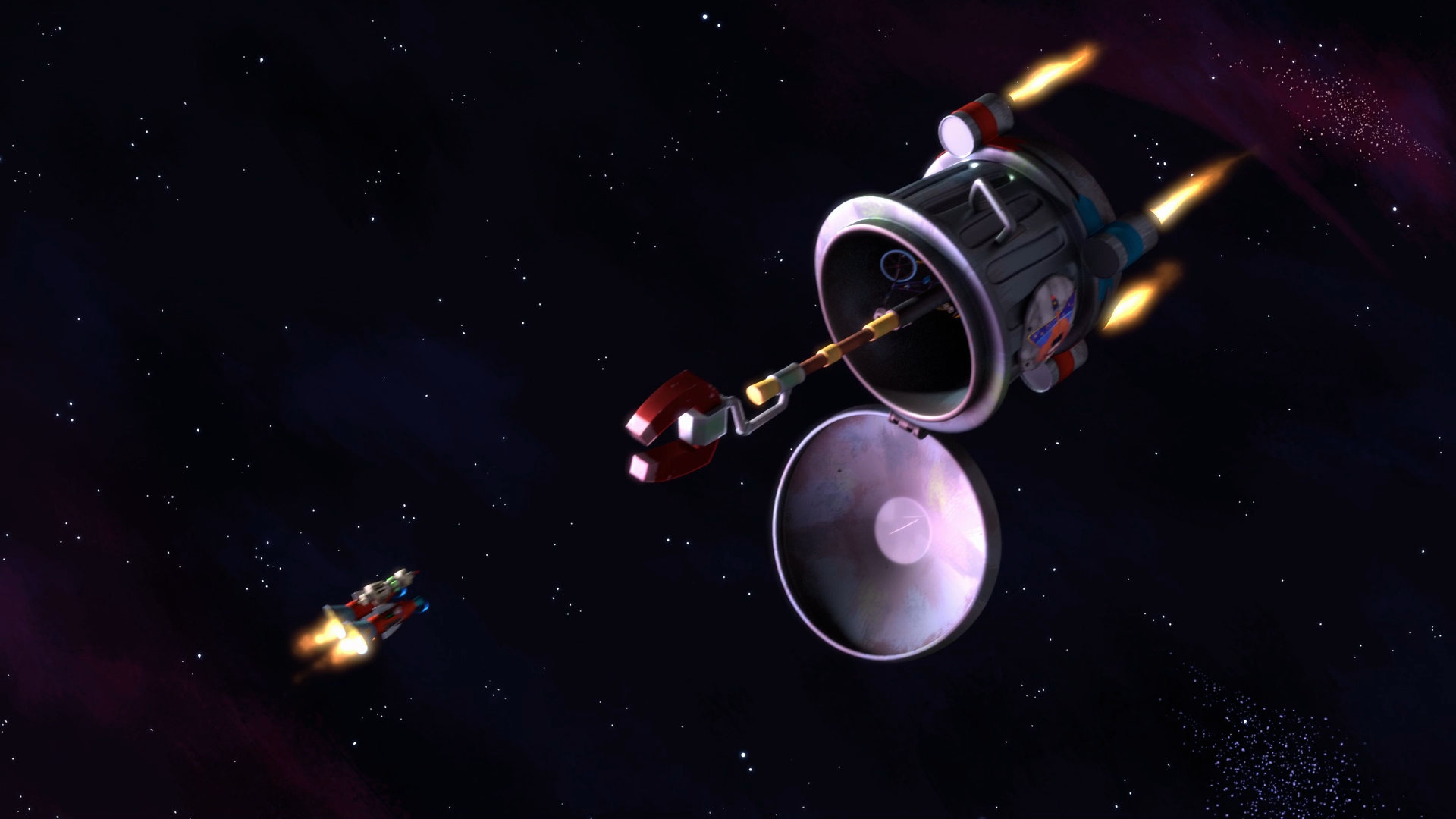 Now the lost experiment is crashing back down to Beanotown, and Screwtop can only stop it with the help of JJ, Pieface, Dennis and Gnasher!