Dennis & Gnasher Unleashed! Series 1 – Episode 45: BMXcess
Professor Screwtop locks a secret gadget away in the lab - but when Walter tries to steal it, can the gang save the day?
The gang is recovering after a birthday party, where professor Screwtop's automatic jelly dispensing "Wobble-lobber" was a big hit.

Deciding that his jelly invention is just too messy, the professor locks it away in the lab's B.U.M safe (Biometrically Unbreakable Mechanism) – to unlock the jelly machine you need to scan Rubi's fingerprints, Paul the potato's face, one of Gnasher's hairs, and a secret word from Dennis.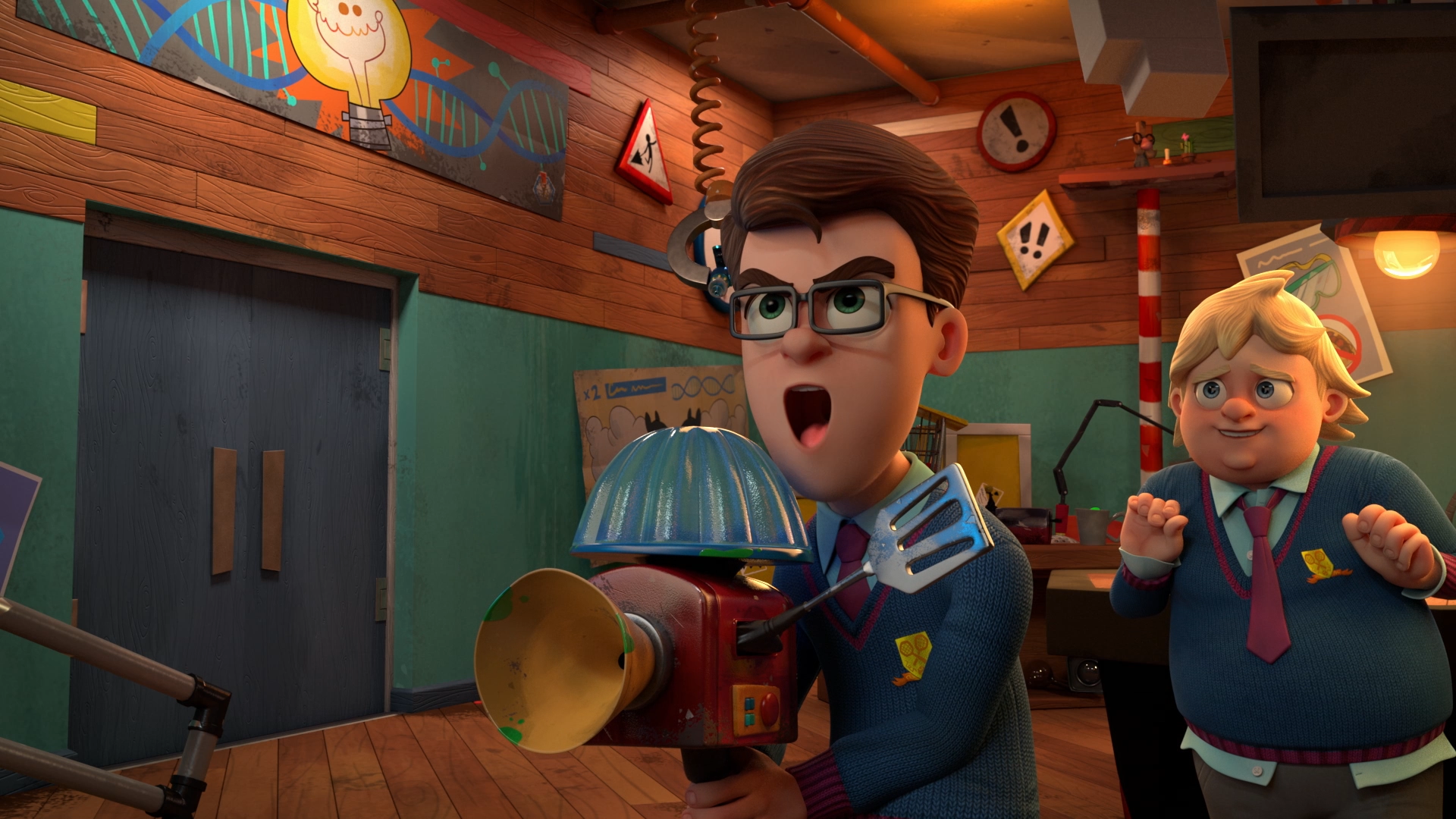 But when Walter finds out about the B.U.M lock, he sneaks into the lab to unlock it! He trades his super awesome bike to JJ in exchange for collecting the secret items on the list. But can the gang stop Walter before it's too late?