Dennis & Gnasher Unleashed! Series 1 – Episode 46: Pieface Day
The whole town celebrates Pieface when they think he heroically saves Walter! But only Walter knows the real story...
When Pieface saves Walter and Bertie from being scooped up by a digger, the whole town decides to celebrate! Beanotown residents get out their own pet vegetables, Pieface gives out free high fives, and gets the red carpet treatment to try a brand-new pie!

But Walter reveals a video showing that Pieface had his eyes closed during the rescue, and that it was all an accident! Instead of Pieface Day, Walter instates Walter Week, overseen by his gigantic laser balloon.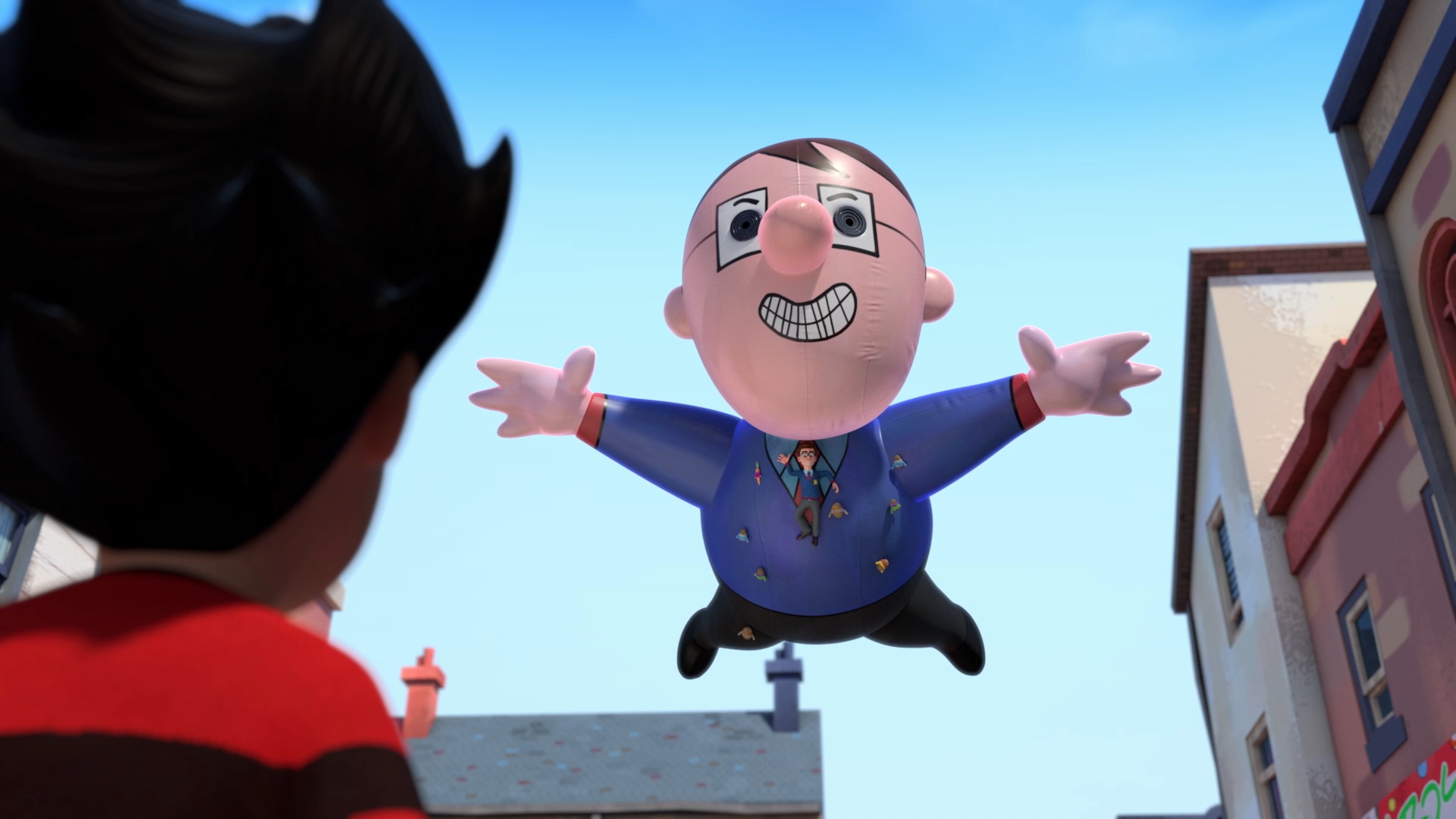 But the balloon goes haywire, capturing Paul the Potato, and Paul's newfound love Janet the Carrot, as well as Walter! Can the gang save everybody before Walter's mistake destroys Beanotown?