It's the 2018 Beano Comic Quiz of the YEAR!
How much do you BEA-KNOW about BEANO in 2018? Tackle our epic quiz to see if you've earned your 2018 Beano superfan stripes!
Can you answer the questions in this quiz and prove how big a Beano fan YOU really are?
Which of these dudes was NOT one of the stars of Make Me a Menace in 2018?
2/20

Where does the #SOBEANO Kid Editor ALWAYS appear first?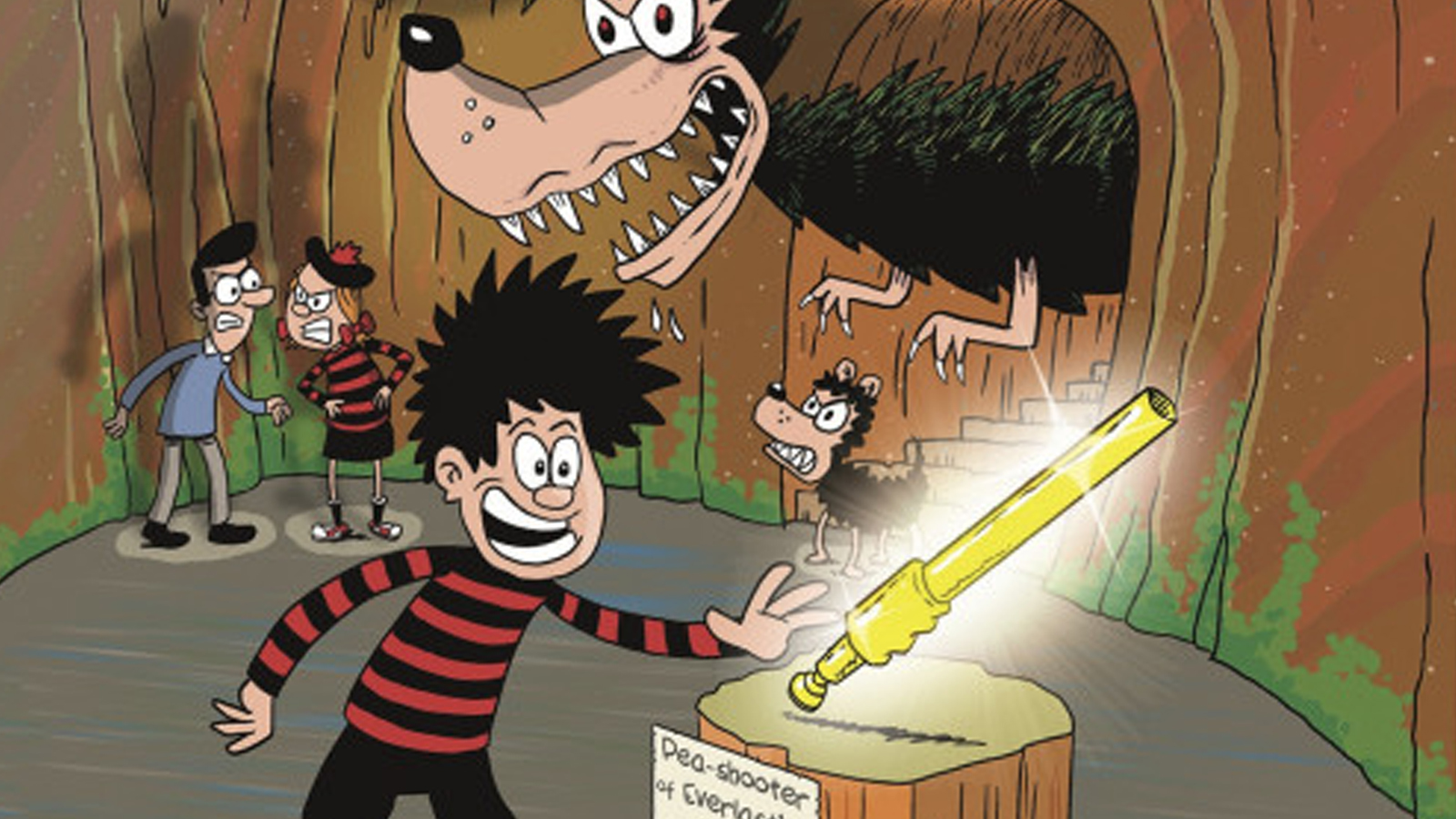 Dennis brought out a brand new book in May - but what was it called?
4/20

Which historic characters re-appeared in the run up to Beano's 80th birthday in July?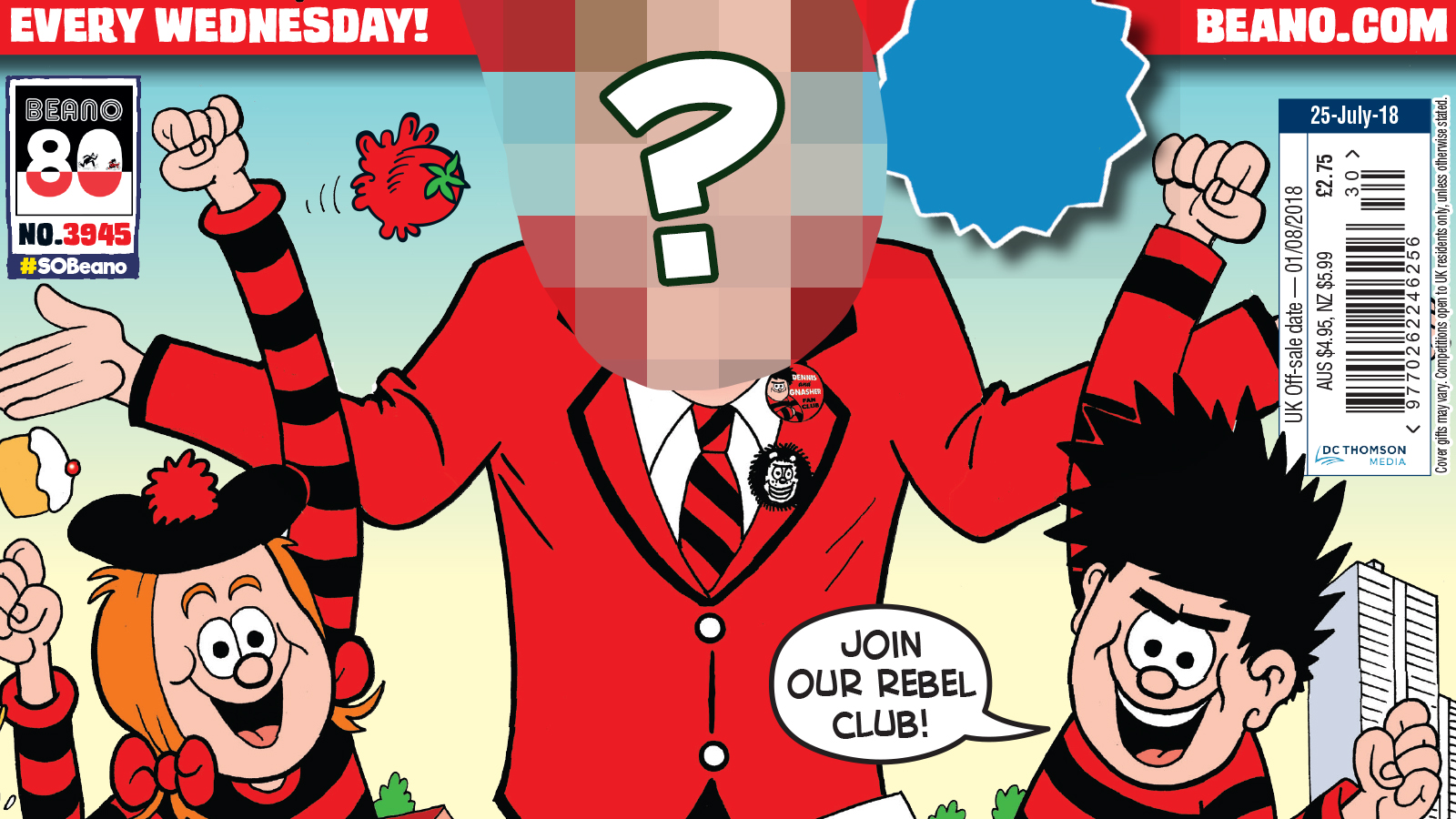 Who was the guest editor for the 80th birthday special?
6/20

Who got married in Beanotown, then held a massive fake wedding the next day watched by the whole world? (yes, even your grumpy uncle who hates all that stuff)?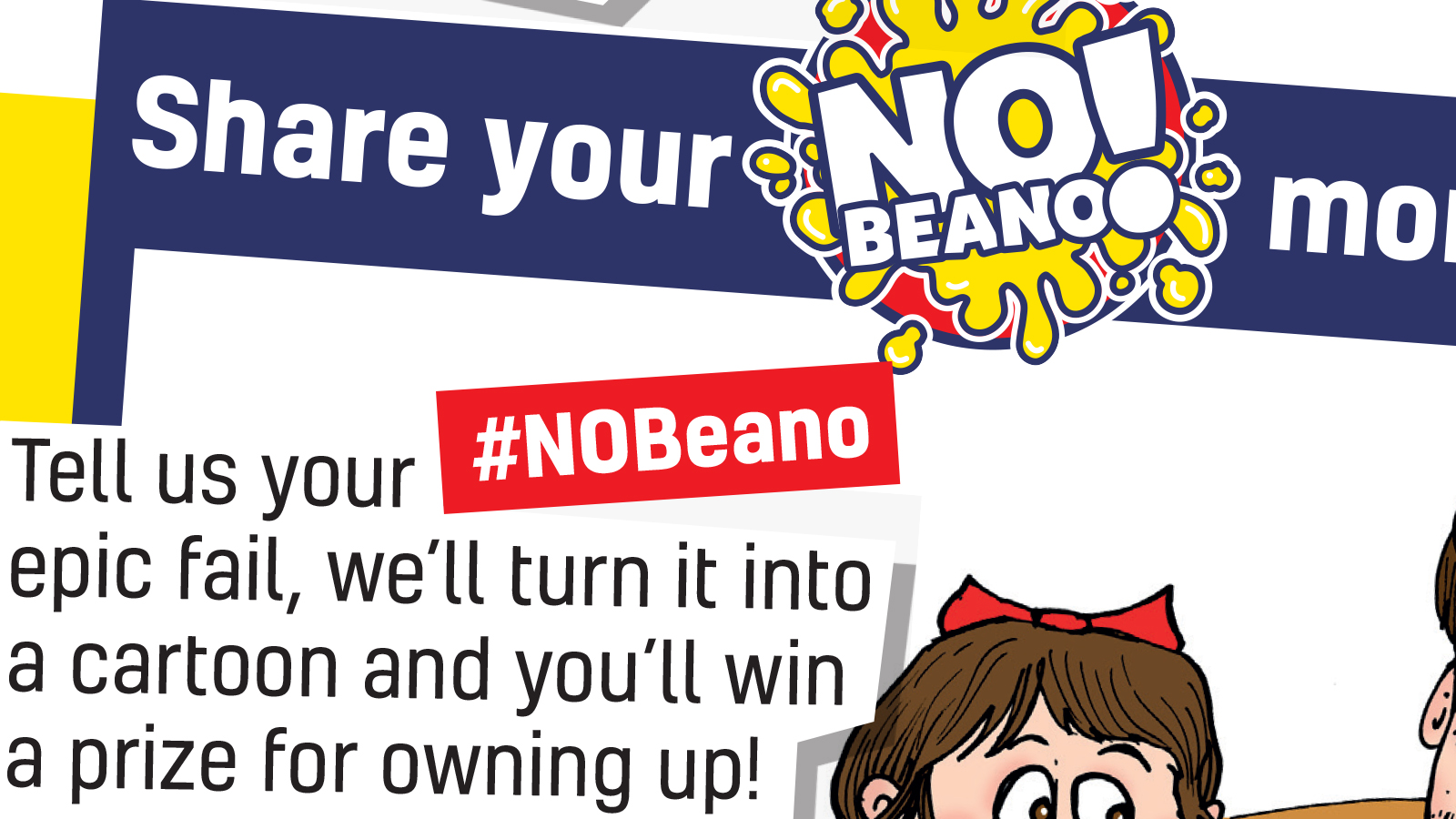 Which feature replaced #NO BEANO MOMENTS on the YOU'RE SO BEANO pages?
8/20

This year, one characterscelebrated 65 years of Beano fun - who was it?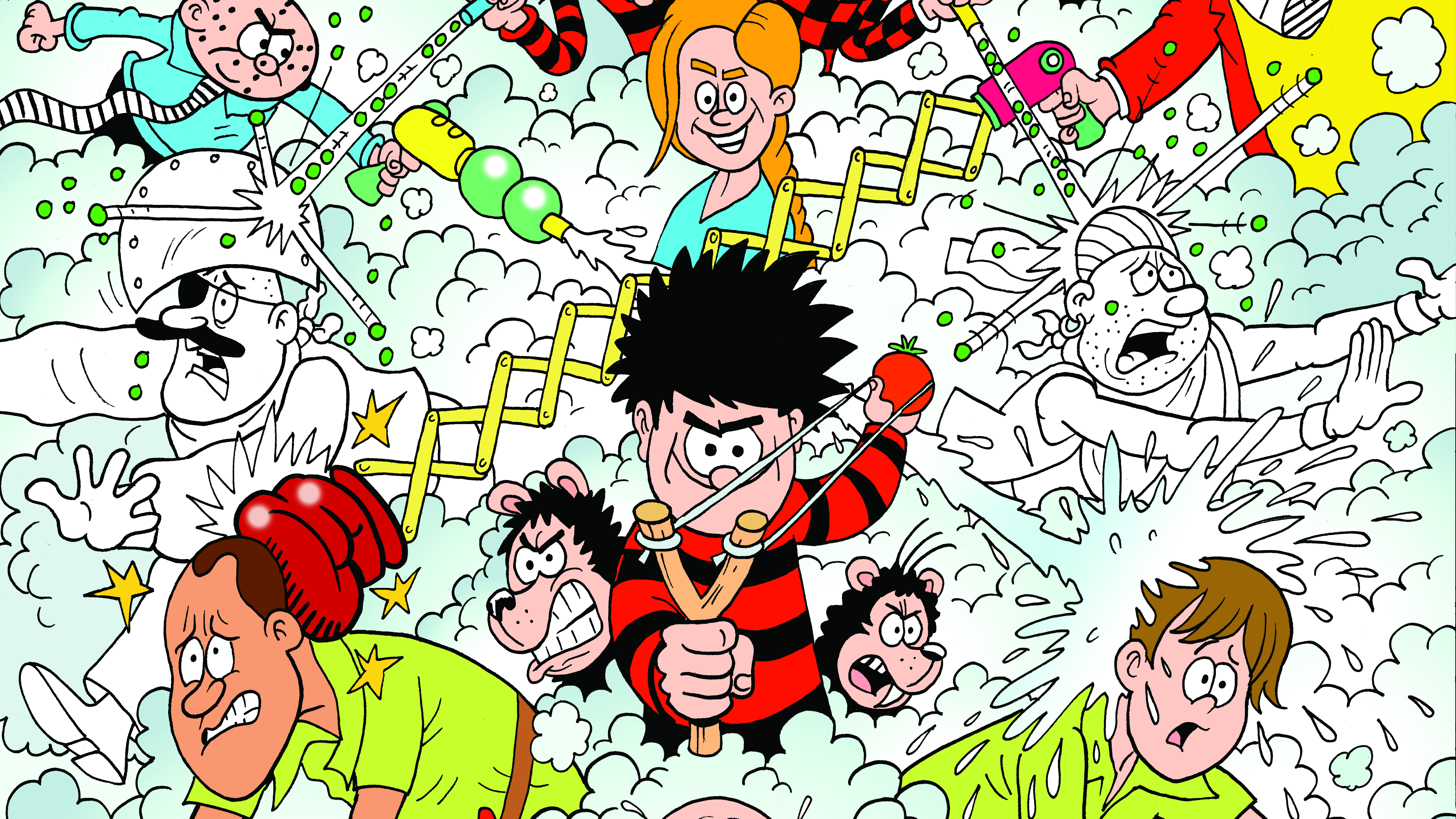 Which classic character re-appeared as a ghost in the 2018 Beano Summer Activity Special?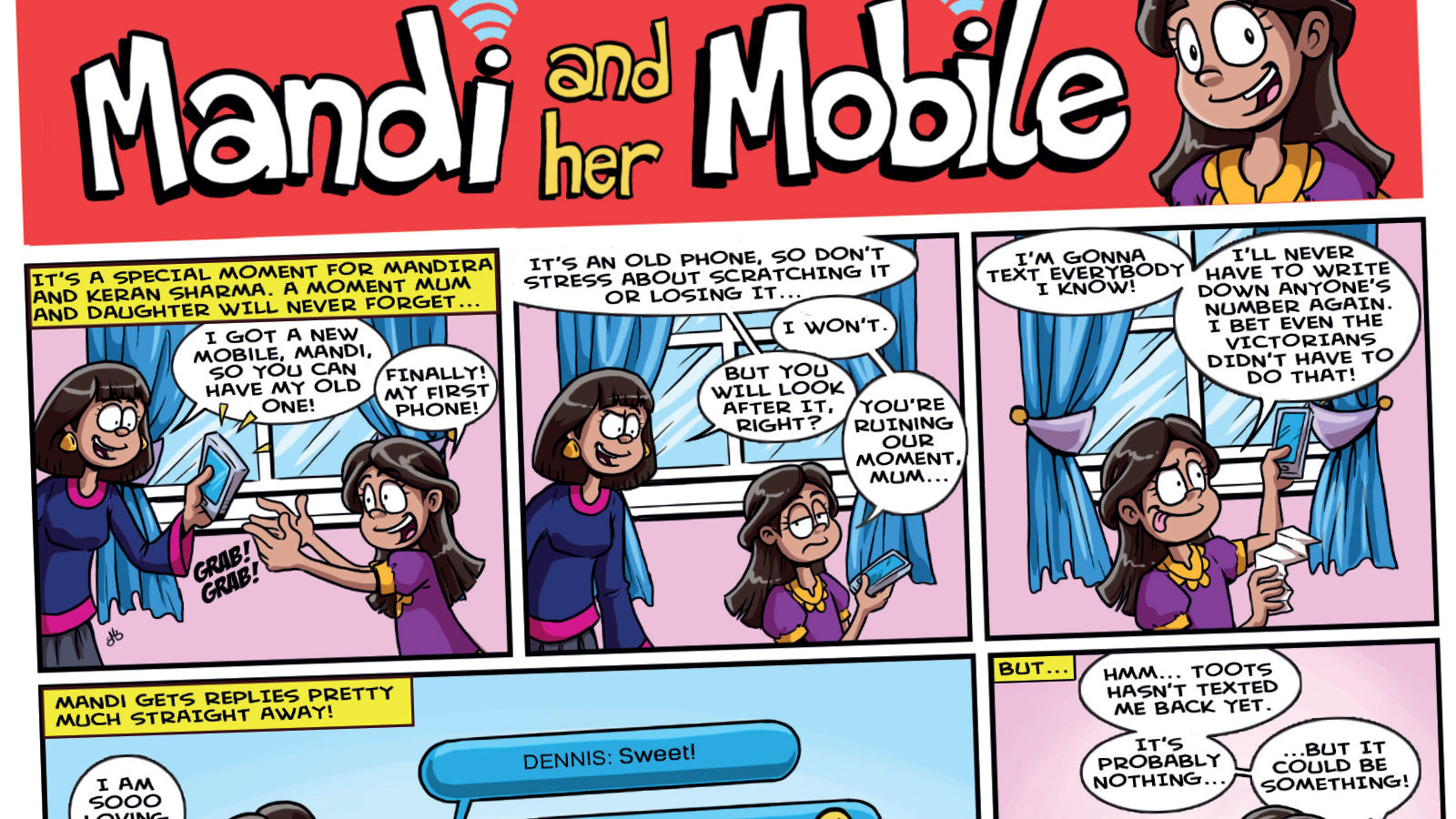 Which charity did 'Mandi and her Mobile' raise awareness for?
11/20

In Beano 3920, the floor was what?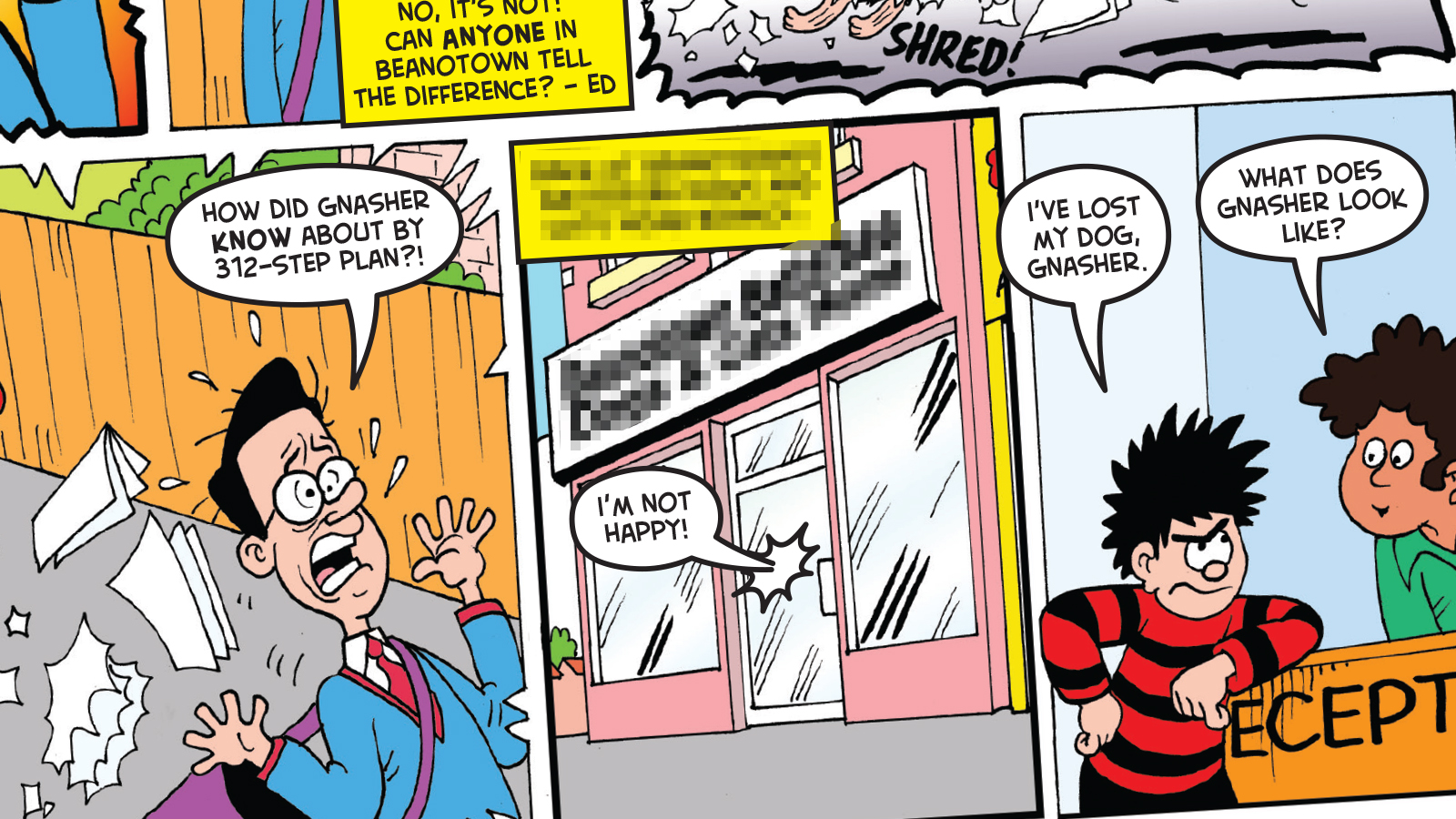 Which of these animal charities featured in a September story about Gnasher?
13/20

When Minnie became a time travelling Minx, what did she call herself?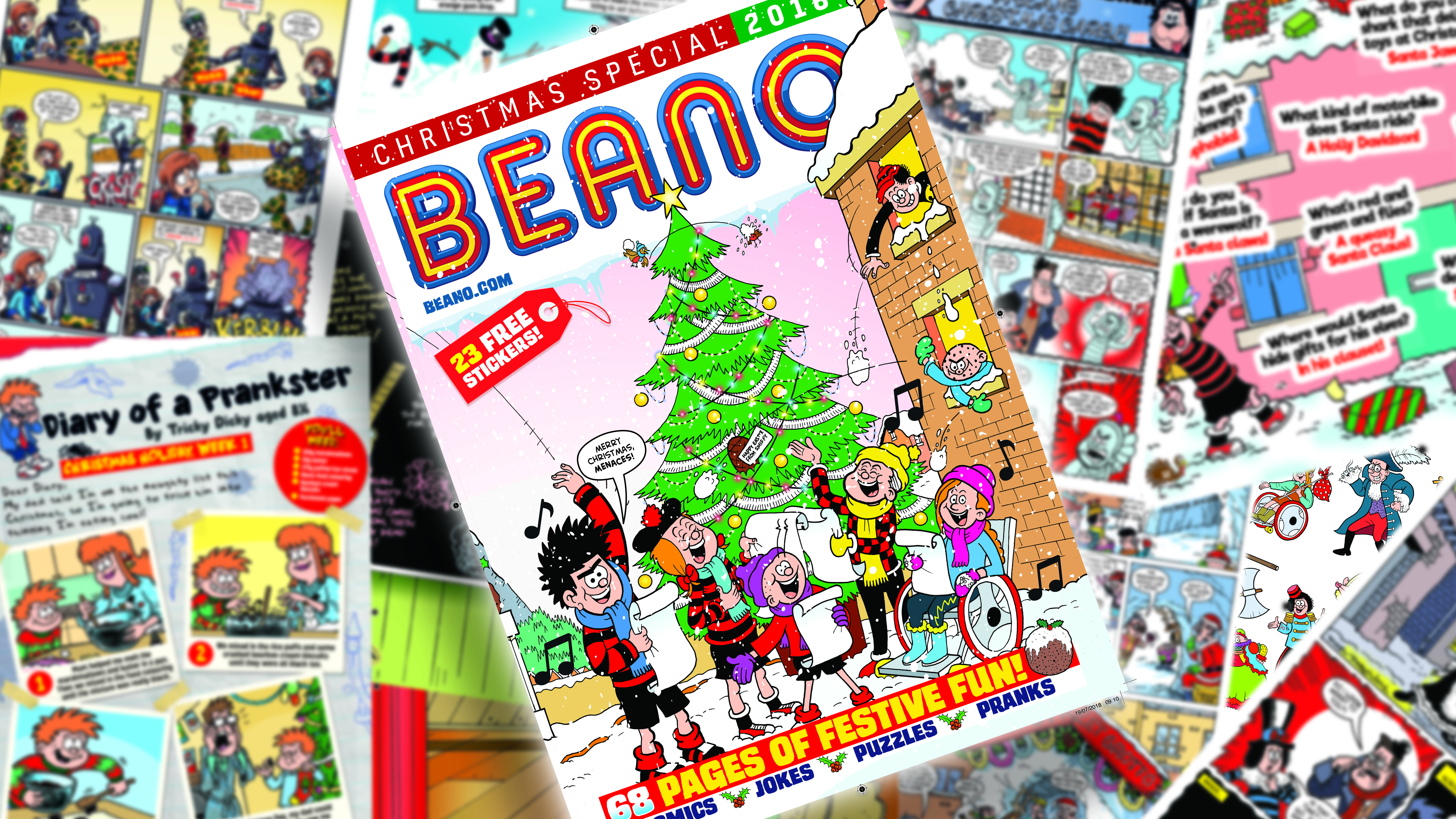 What theme are the free stickers in 2018 Beano Christmas Special?
15/20

According to the cover of  this year's Beano Annual 2019, who are wanted?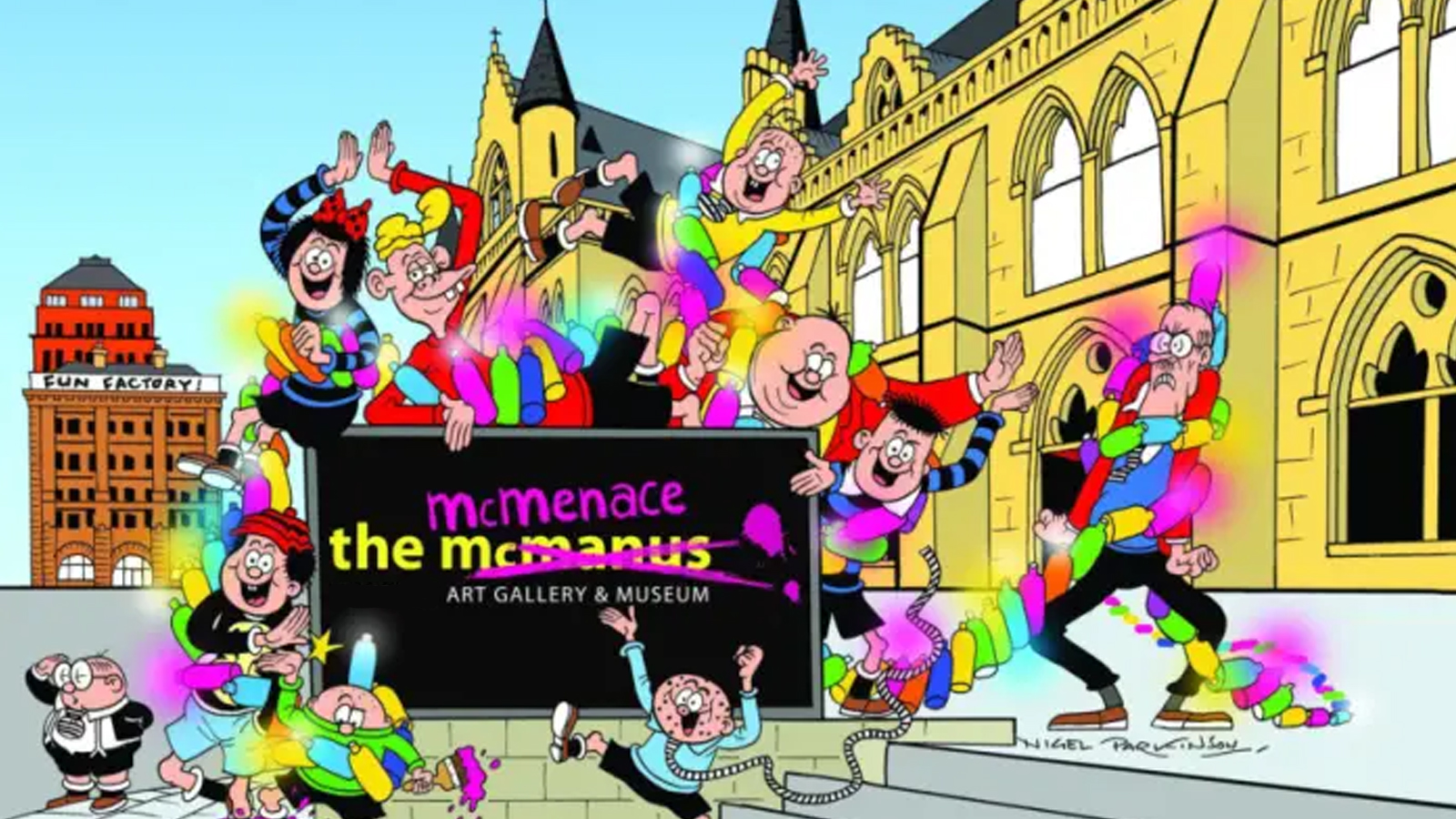 To mark Beano's 80th birthday, a museum called The McManus Galleries renamed itself The McMenace. But do you know where the museum is?
17/20

Minnie and Gnasher teamed up as the world's first ever red-haired girl/wire-haired dog detective duo to investigate the Mystery of the Missing what?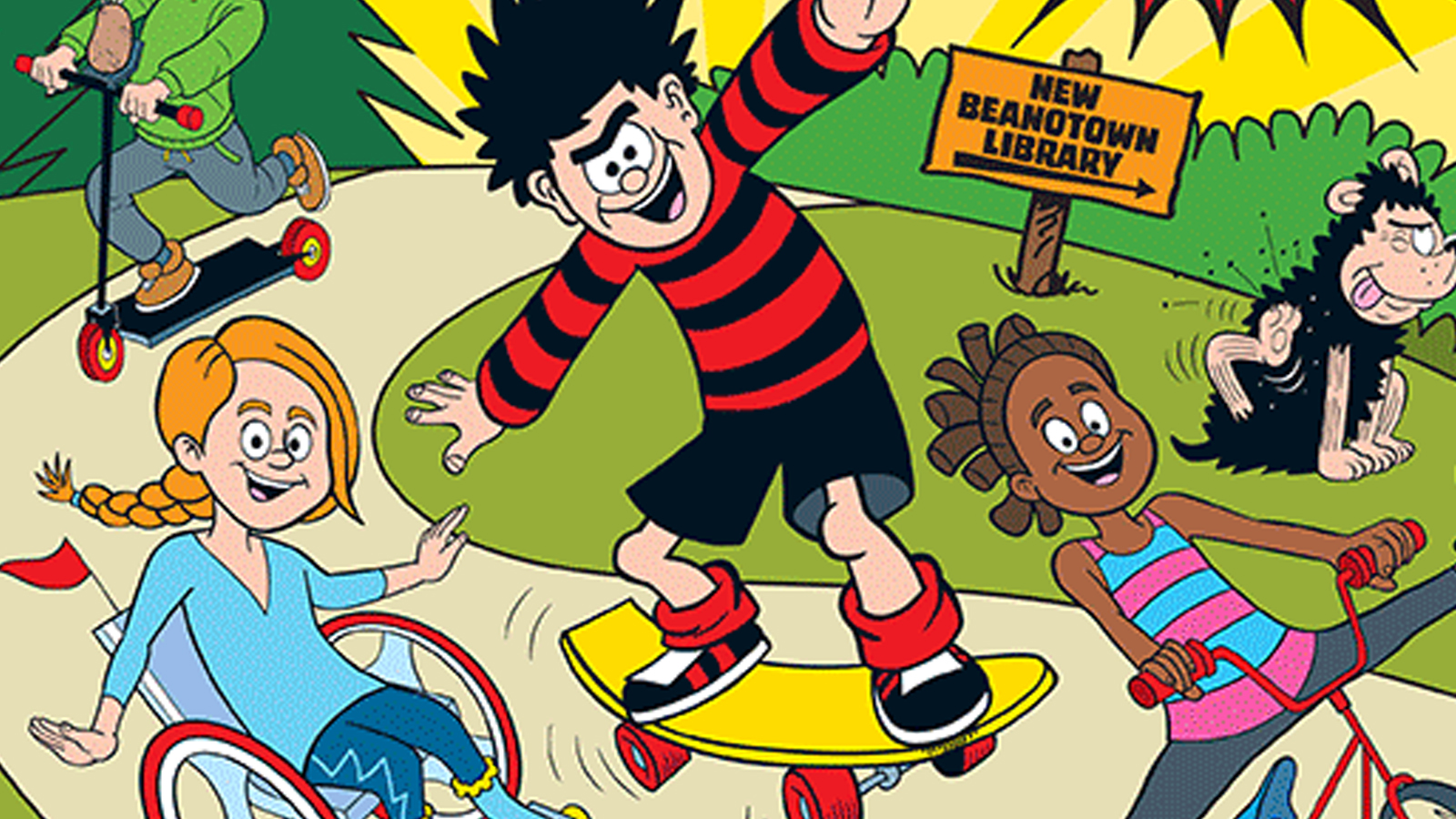 What challenge did Beano sponsor this year?
19/20

In Beano 3952, Minnie the Minx showed you how to turn your dad into what?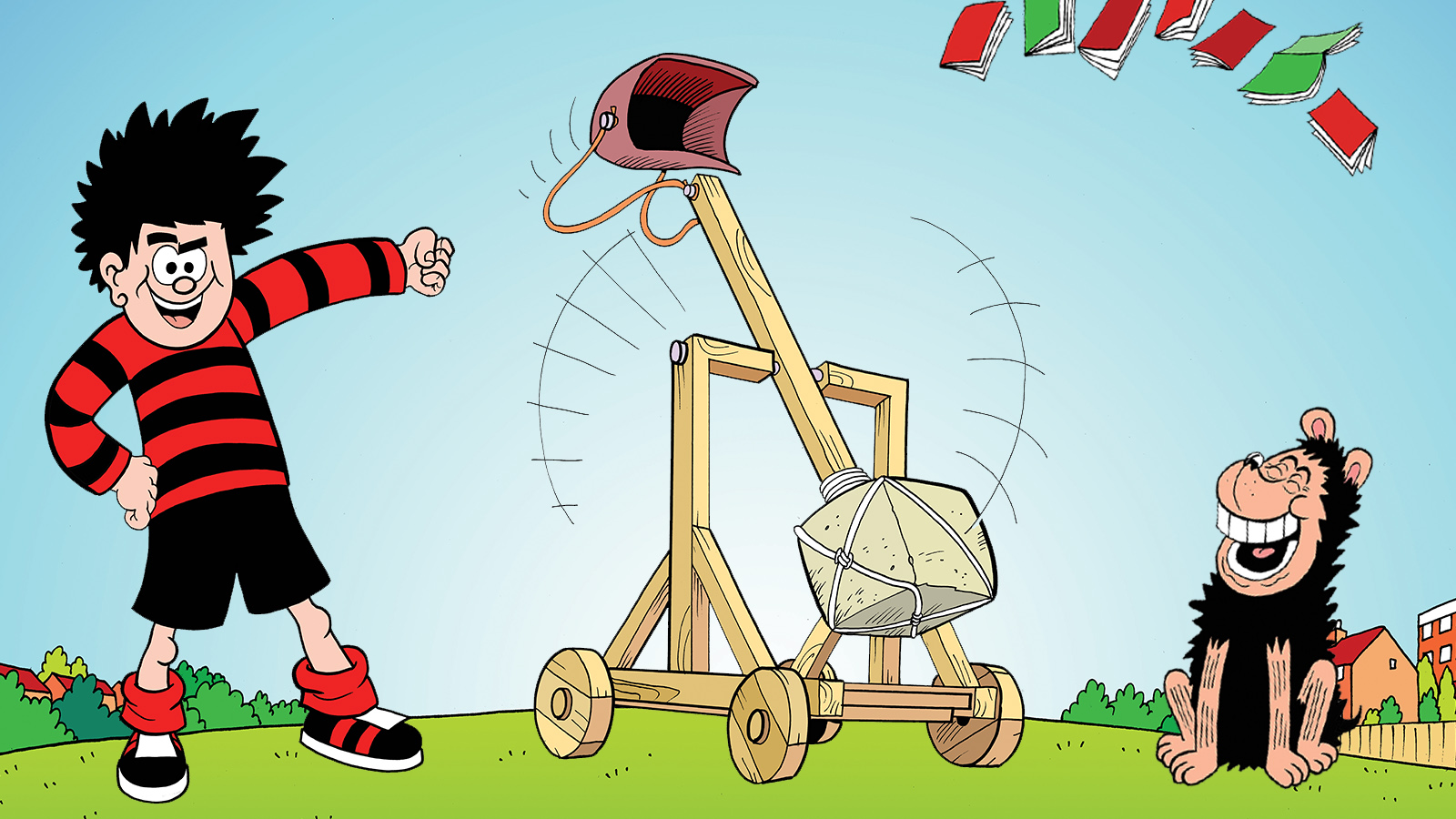 In Beano No. 3934, Dennis tried to make something history - but what?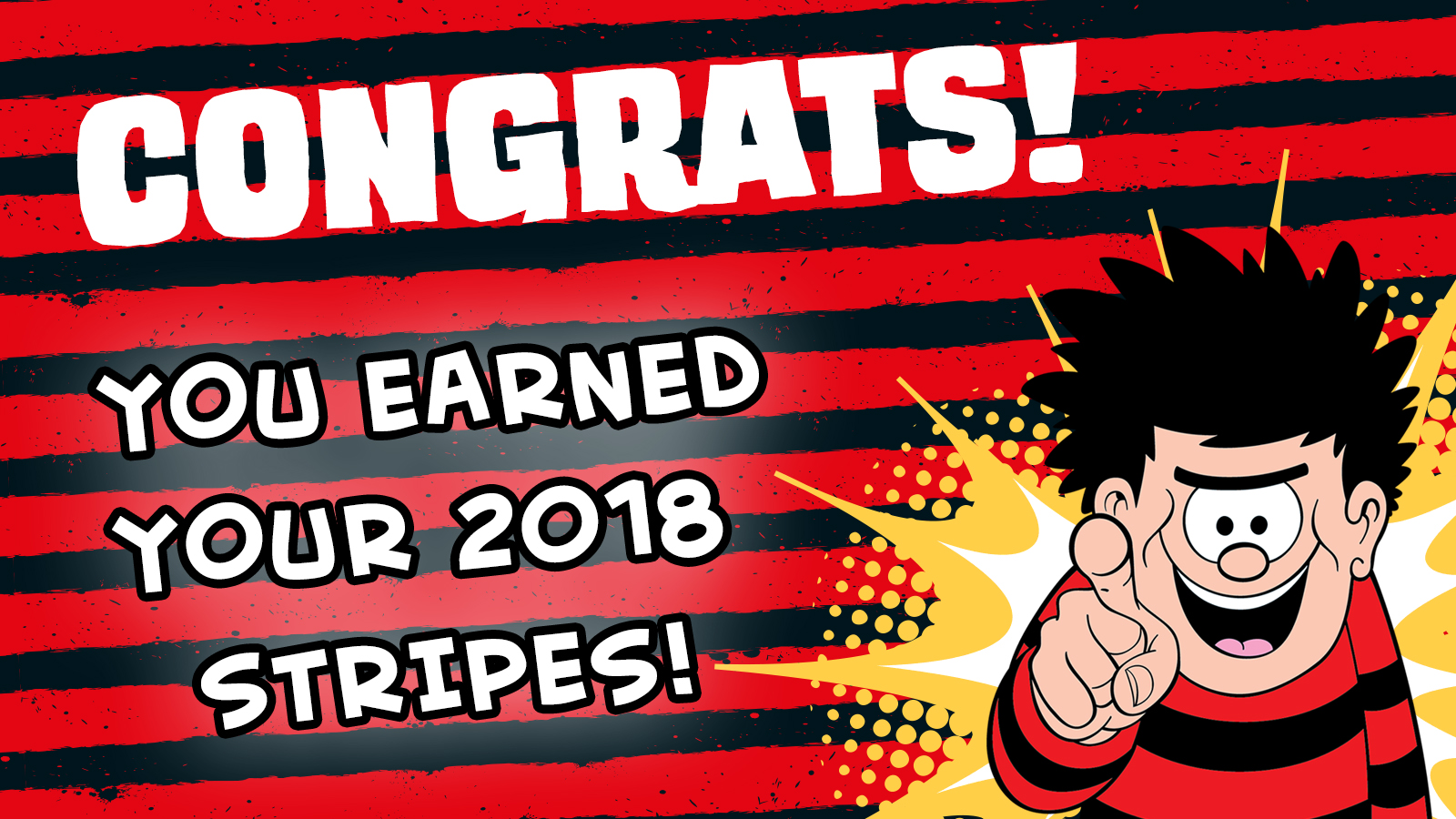 YOU are an ultimate Beano superfan! With every question correct, you have earned your 2018 stripes!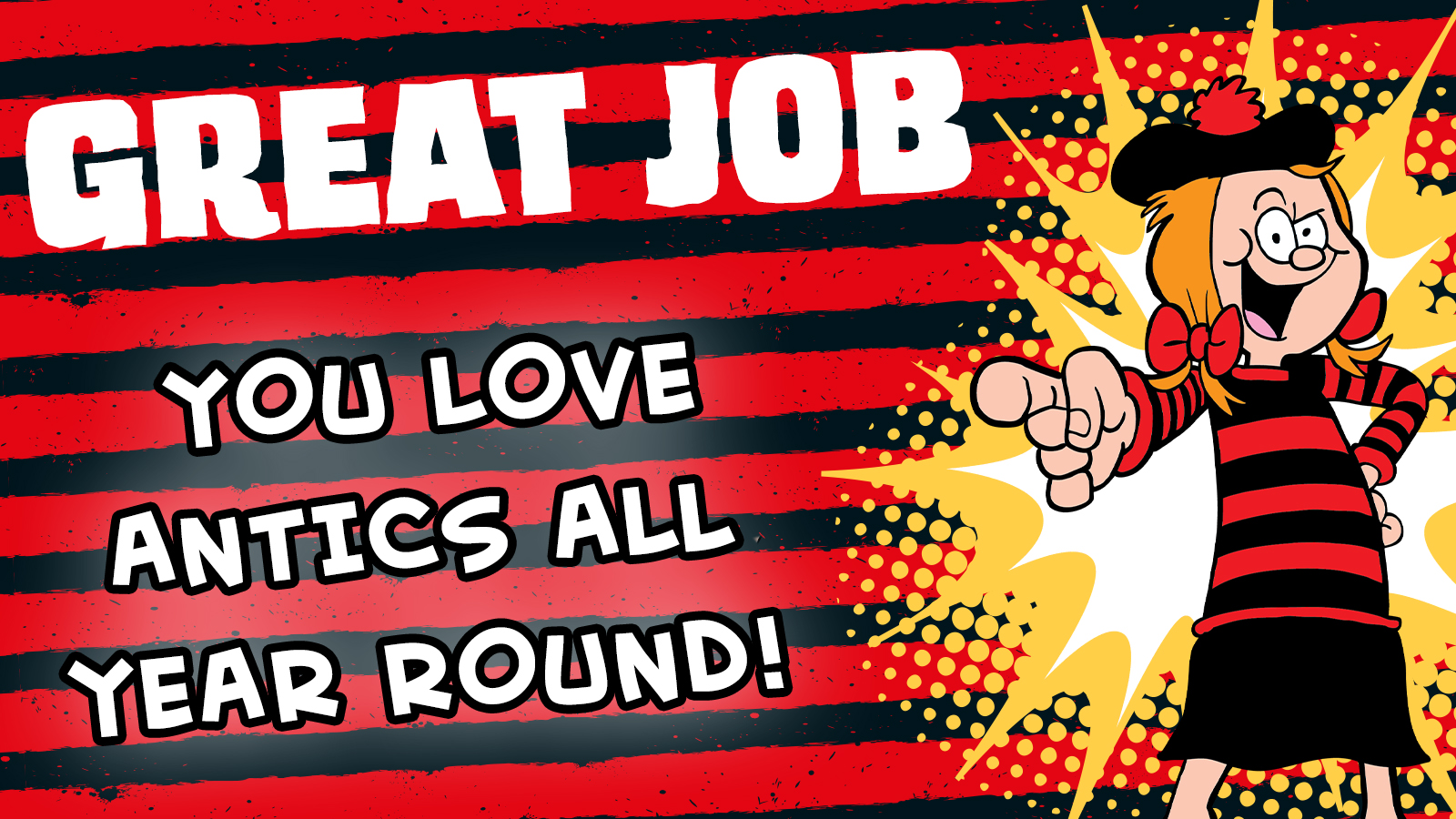 Great result! You've really paid attention to all of Beano's antics, all year round.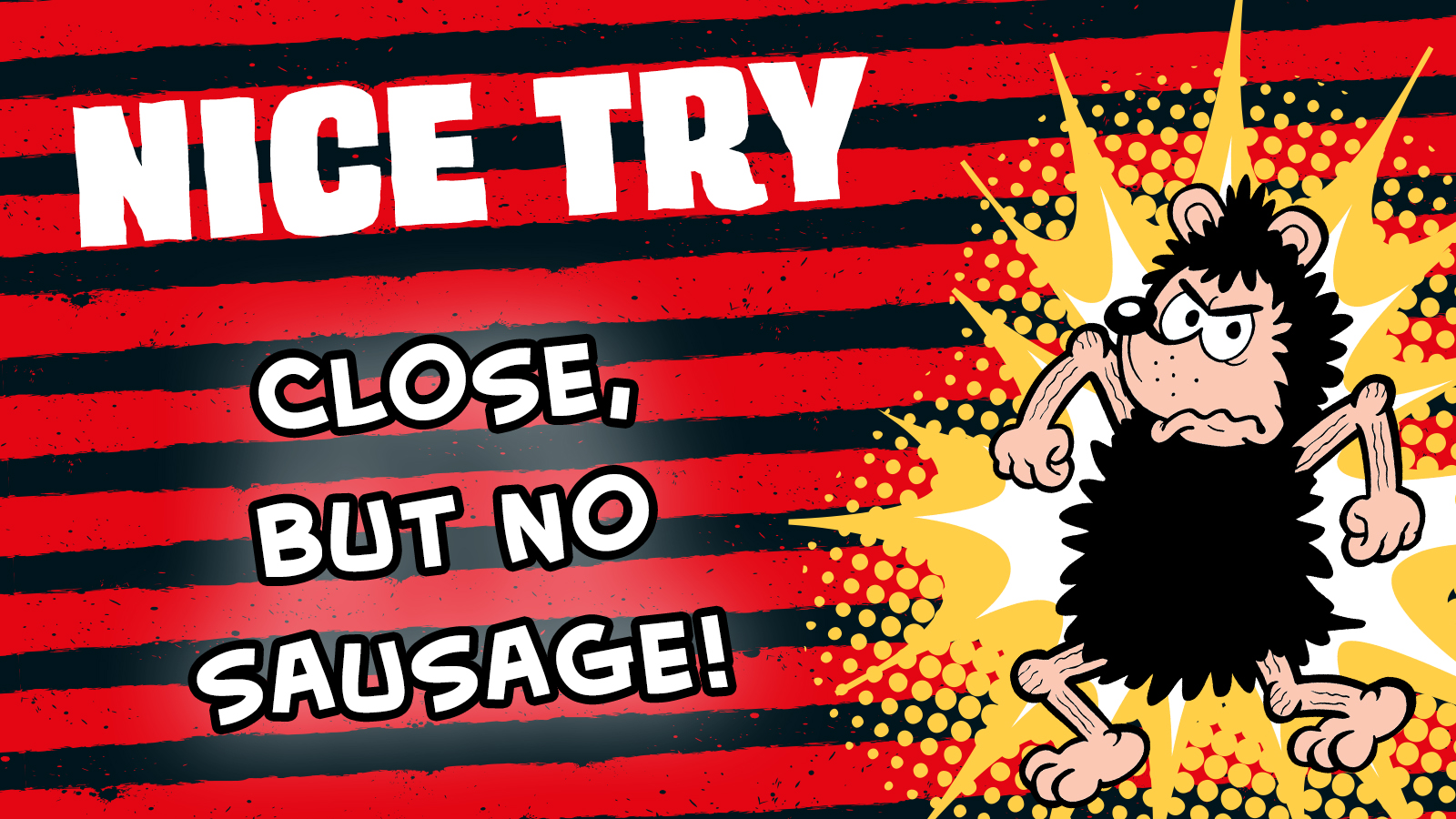 Close, but try again - you may have passed, but you probably want to try again.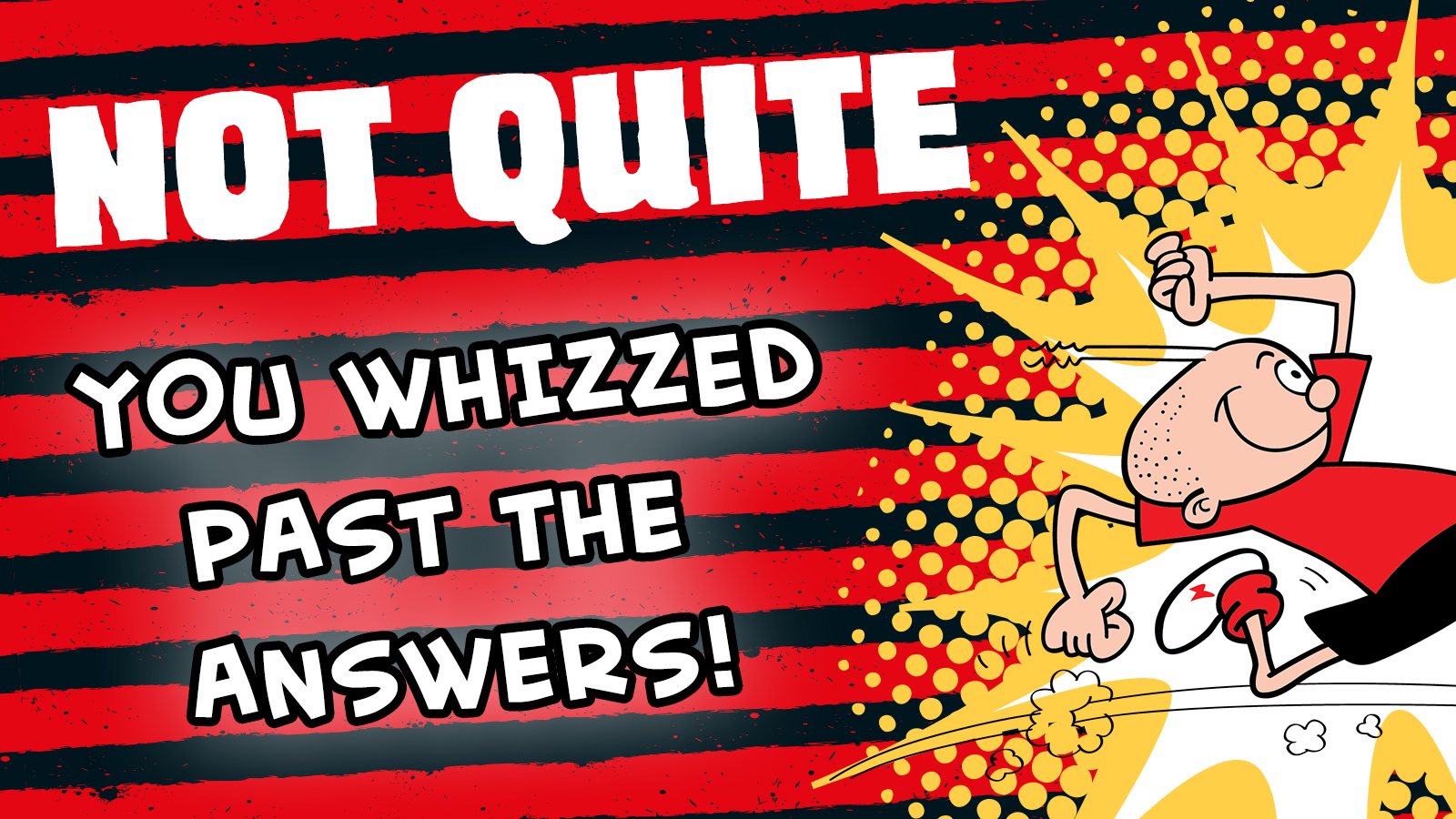 You must have been guessing! Go and read EVERY Beano, then come back and try again!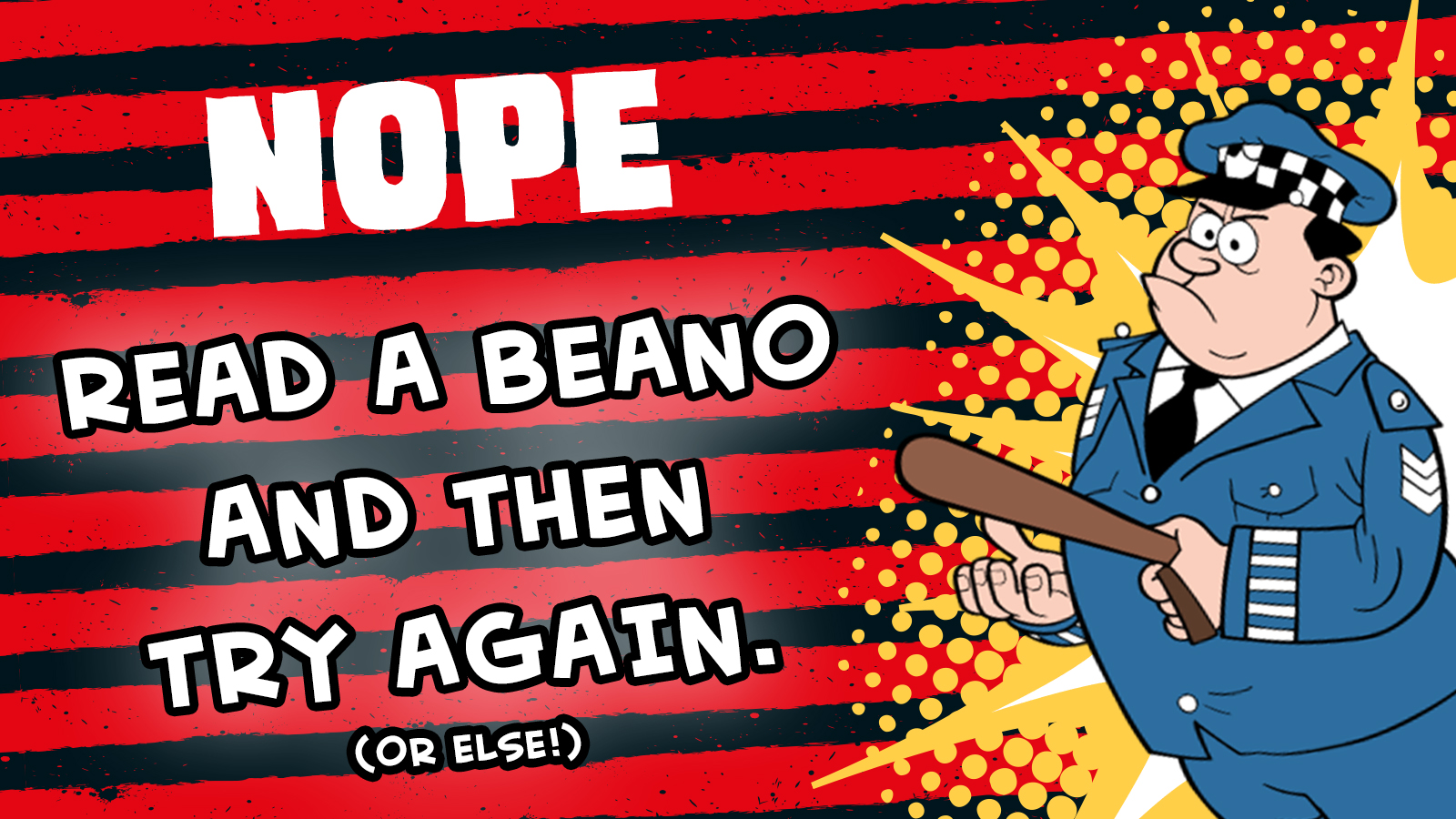 Oh dear. I really don't think you've ever read a Beano.