The Definitive List of the 10 Best Christmas Movies!
Here are some festive classics to get you in the Christmas mood!
10. Scrooged
Frank Cross is a grumpy but successful TV executive who's forgotten what Christmas is all about. It's up to some ghosts to remind him. It's basically the same story as a Muppet Christmas Carol but with zero Muppets.
9. The Polar Express
A boy gets a train to the North Pole and learns the true meaning of Christmas. And he gets some sweet presents, too.
8. Shrek The Halls
Shrek isn't really into the festive season but, with the help of Donkey, Puss In Boots and Gingerbread Man, he goes on adventure that he and his family will never forget.
7. Miracle On 34th Street
Kris Kringle fills in as Santa at the local Thanksgiving Day parade and does the job so well, that people believe he's the real deal… 
6. Jingle All The Way
Howard Langston wants to buy his son Turbo -Man, but discovers its sold out everywhere – and it's Christmas Eve! Will he succeed in his shopping quest?
5. Arthur Christmas
After Santa forgets to deliver his Christmas presents to one child, it's up to his youngest son Arthur to save the day.
4. Dr. Seuss' How the Grinch Stole Christmas
The Grinch hates Christmas and plots to ruin the holidays for everyone who lives in Whoville. Will he get away with his fiendish plan?
3. The Muppet Christmas Carol
Kermit and the gang star in this very Muppet-y version of this classic Charles Dickens story. Will the grumpy Ebenezer Scrooge discover the true meaning of Christmas? The Muppets and some ghosts to do their very best to help.
2. Elf
Buddy the Elf leaves his home in the North Pole to visit his dad in New York. He soon discovers that life in the Big Apple is very different to Santa's headquarters. Contains an amazing snowball fight scene.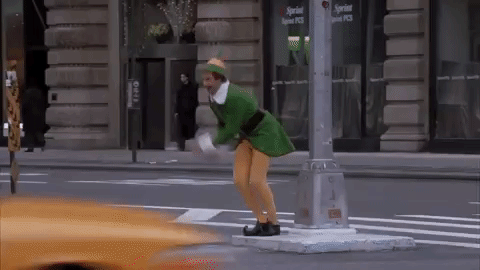 1. Home Alone
After a sheer moment of forgetfulness, Kevin McAllister is left at home while his parents go to Paris to celebrate Christmas. A pair of rubbish burglars attempt to break into the McAllister home and it's up to Kevin to defend it! 
Like this?
Click here for loads more funny Christmas videos and quizzes!