When Dennis First Met Gnasher!
Read the comic where Dennis and Gnasher meet for the very first time!
Dennis meets Gnasher
Dennis had dogs before - see the first Dennis the Menace comic strip - but none of them were like Gnasher! With his shaggy hair and concrete-chomping teet, Gnasher was the perfect pooch pal for a rebel like Dennis.
They hit it off straight away, and the fun has never stopped!
The first Gnasher was drawn by Dennis the Menace artist,David Law, who dreamed up a wild creature who looked like Dennis's hair with ferocious teeth, eyes and legs. 
This comic appeared in Beano No. 1363, which came out on 31st August 1968.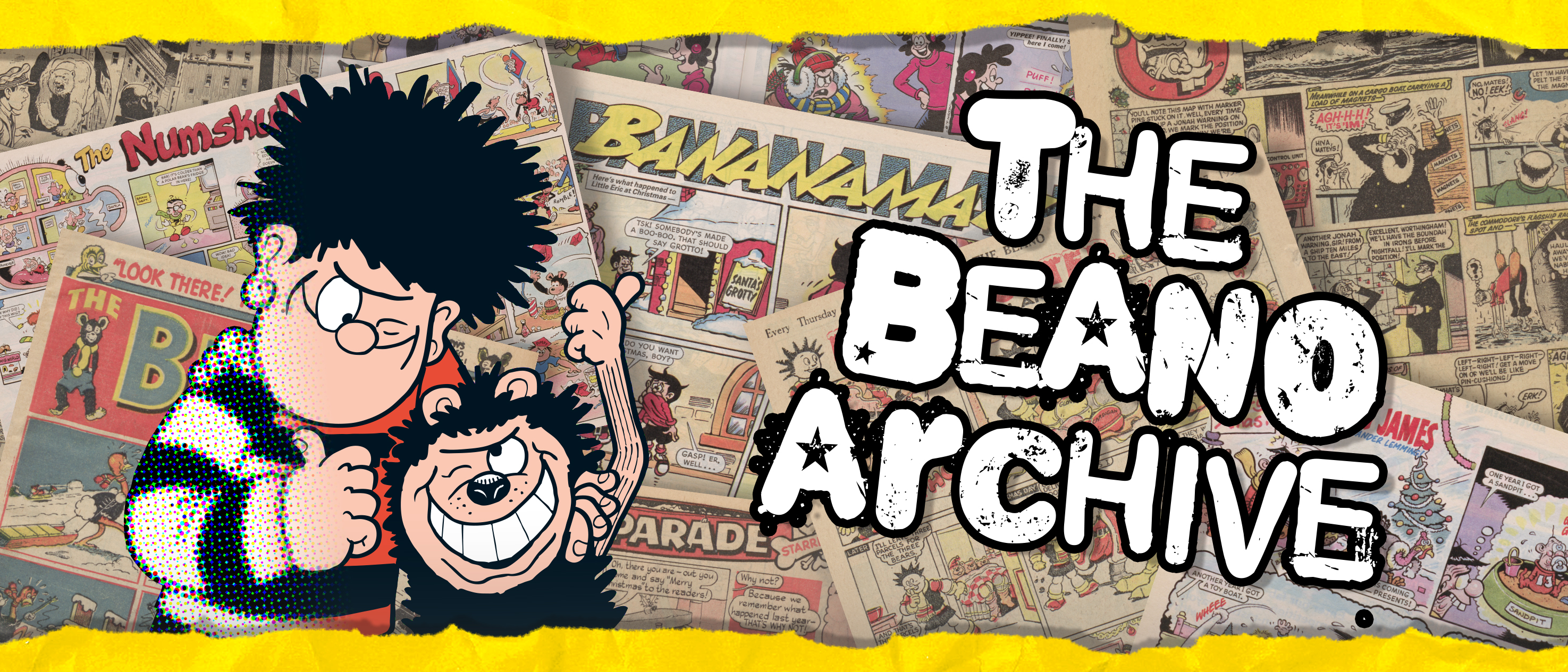 Want more classic comics?
Check out the Beano archive!