10 Awesome Present Wrapping Ideas for Christmas!
Got all your presents but out of ideas for wrapping? Check out these fun, creative and thrifty tips!
Oh no, it's Christmas Eve and you haven't done any wrapping! Don't worry - we've got ideas to make it easy and keep the cost down! There's no point in wasting loads of single-use wrapping paper - did you know lots of kinds of wrapping paper can't be recycled? We're all about making your presents eco-friendly, and with a fun twist! Don't forget to check out the rest of our Christmas content - maybe you'd love some reindeer jokes, or the ultimate Christmas trivia quiz!
1. Brown paper + your imagination!
You can get a roll of brown paper from a craft shop, the office, or online, and use it to wrap up your presents. Then you can grab your pens and let your imagination go wild! Draw cool black and white snowflakes, or some colourful polka dots!
2. Newspaper and twine
This sounds simple but is actually quite festive! Wrap your presents in old newspaper (take care if you have anything delicate inside as news print can smudge), and then tie them up with some jute twine, available from craft shopsm post offices and online. You can use the brown twine, or you can be extra festive and go for green or even red-and-white striped!
3. Paper bags
Sounds weird but bear with us! You can be super green and re-use paper shopping bags as Christmas wrapping! Some paper bags have festive prints on them this time of year, so keep an eye on what your parents are bringing their shopping home in!
4. Tea towels
What could be better than wrapping paper you don't have to throw away? Wrap tea towels around your presents and tie it with a nice knot, for a present that leaves zero waste! Note: make sure you don't use all the tea towels in the house, otherwise you won't be able to do the washing up!
5. Or even scarves!
Scarves can also make good reusable wrapping. Like with tea-towels you can use scarves you already have - or you can pick some up from a charity shop and make them part of the gift!
6. Pretty boxes
Sometimes stuff comes in boxes (shoes, cakes, your new phone, and so on). It's worth hanging onto these boxes so you can re-use them for presents. You can make them festive with glitter, a bit of paint, or some ribbon!
7. Cool custom tags
One way to put tags on your presents is to use old Christmas cards. It's always sad throwing out your cards, so why not keep them, snip the front off, write the name of your loved one on the back and tape it to your present? Another top tip: you can also write thank-you notes for your Christmas presents in this way, keeping it festive and not wasting card!
8. Holly & ivy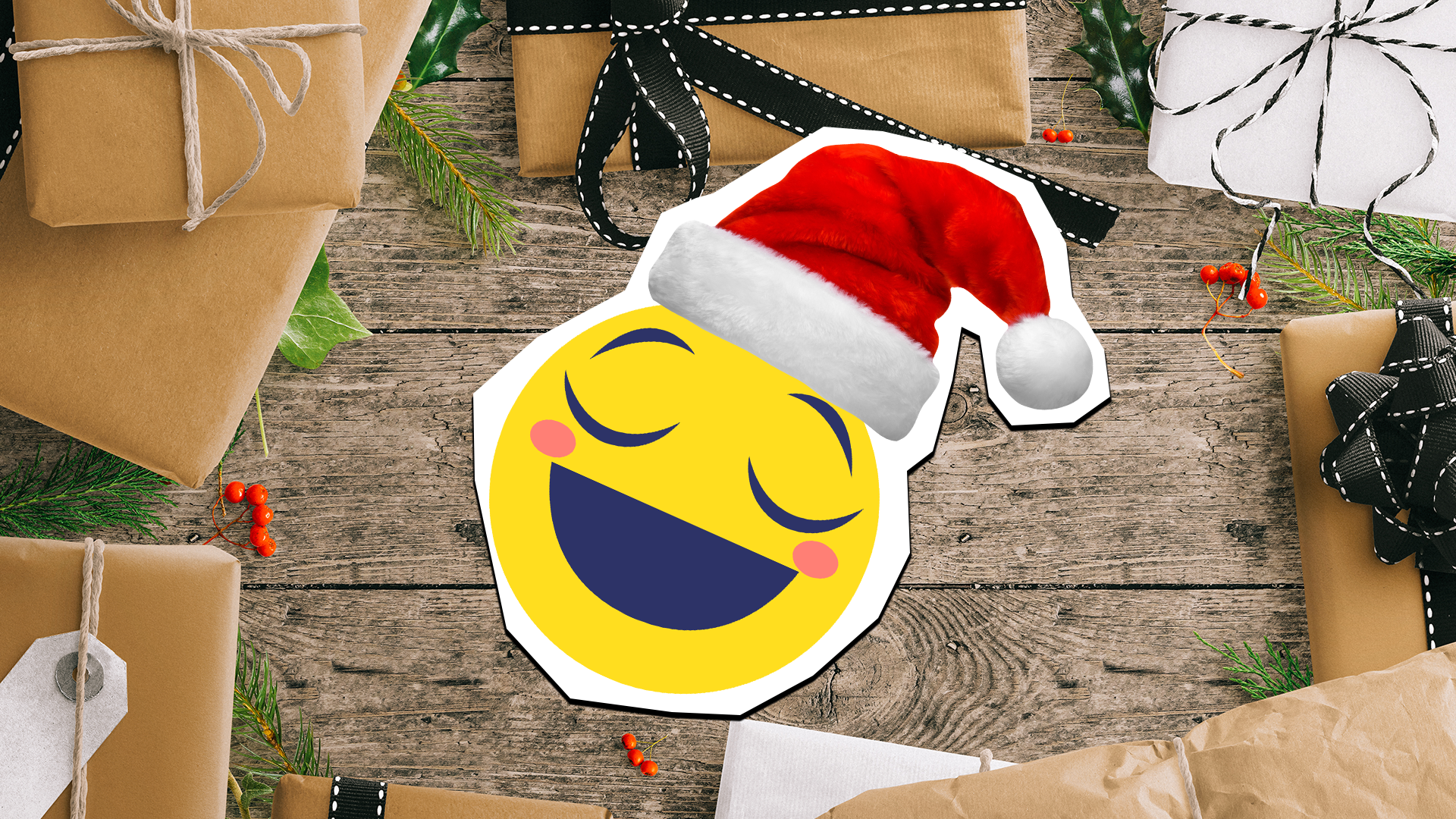 Holly and ivy are very common festive plants - odds are, there's some growing near where you live! Next time you see some you can pick a couple of sprigs and attach it to your presents for a cool, biodegradable decoration! Remember: wear gloves if you're picking holly, ask an adult before you go out, and don't pick anything from someone else's garden without permission.
9. Left-over tissue paper
Same as the boxes, you (or someone in your family) have probably bought something that came wrapped up in a lot of tissue paper - shoes are often the main culprits, but it can be anything really, especially delicate items. You can repurpose it for your presents, and make it extra special with a sprinkle of glitter!
10. Old present bags
It's nice to get a present in a gift bag, but sometimes you just don't know what to do with the bag once you've opened it! Keep the bags in use by using them to give presents to other people! And, if they aren't Christmassy, use your creative skills to make them festive - try glitter, ribbons, pens, paint and paper snowflakes!