Everything You Need to Know About Ed Sheeran!
Love Ed? We do too! Here's everything you need to know (and more!) about our fav pop star...
Everyone knows Ed Sheeran - he's the most lovable pop star basically ever. Here's what you need to know...
- 26 years old- Loves playing with LEGO- He has a musical family (his brother writes classical music)- He's best pals with Harry Styles and Taylor Swift  Sounds like a fun guy! But how well do you really know Ed Sheeran? Check out our list and test your knowledge! We promise it'll be Ed-ucational (geddit?)
He's a record breaking pop star
- His last album Divide was streamed 56 million times on Spotify on the first day it was released, and watched 1 BILLION times on Youtube just a day later - He was at number 1 in the charts in 9 countries at the same time - He took 18 places in the Australian Top 40. That's loads!
He's EVERYWHERE
He's appeared in Game of Thrones, the Simpsons, and...errr... some other things. There's no escaping the Sheeran!
He looks good as a giant cake
This life-size Sheeran sponge took 75 kg of icing, 25 kg of butter and 7 kg of gingerbread for the hair (not really) 
He's toured all over the world
Ed's played concerts in Asia, America, Europe... he even played on the main stage at Glastonbury! But his best gig has to be when he turned up at Beanofest:
Words: Nigel Auchterlonie. Art: Nigel Parkinson.
He really likes cats
But then again, who doesn't?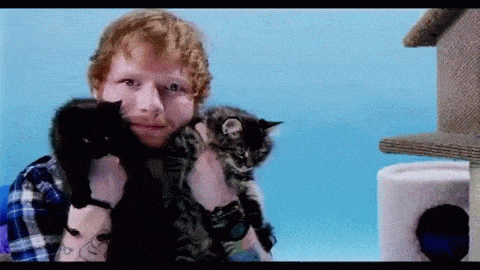 He's really easy to draw
In fact, why not have a go drawing Ed Sheeran? Click Ed's head to find out how!
He's pretty good at singing
Especially when he's stuck in traffic with James Corden, but you probably knew that already. Check out his Carpool Karaoke to see for yourself!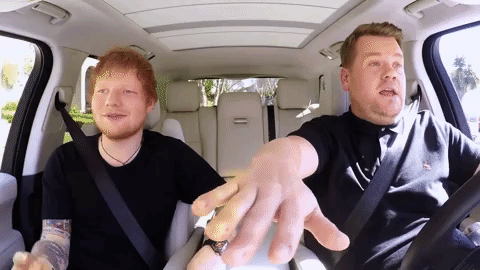 Knew all those facts already?
Click on Ed below to test yourself with our complete the lyrics quiz!