The 6 Biggest Harry Potter Fans in the World!
Think you're a big fan of world's most famous wizard? Wait until you see these fans!
Extreme Harry Potter fandom is something that just never goes away, despite the books and film series having ended ages ago. 
Some people still can't get enough of the magical world created by J. K. Rowling and they're not scared to let their dedication show! So we searched the internet for the world's biggest fans, and the internet did not disappoint. 
There's record breaking Harry Potter memorabilia collections, an over-excitable Japanese fan, and a custom car numberplate that would make Professor Severus Snape proud...
1. Meet the world's biggest Harry Potter fan!
Steven Petrick won the title of World's Biggest Harry Potter Fan in an online competition!His house is practically a shrine to J.K. Rowling's wizarding world
2. Japanese super fan!
A fan was flown to the set of the Harry Potter films for a Japanese TV show and was surprised to meet Daniel Radcliffe and Rupert Grint!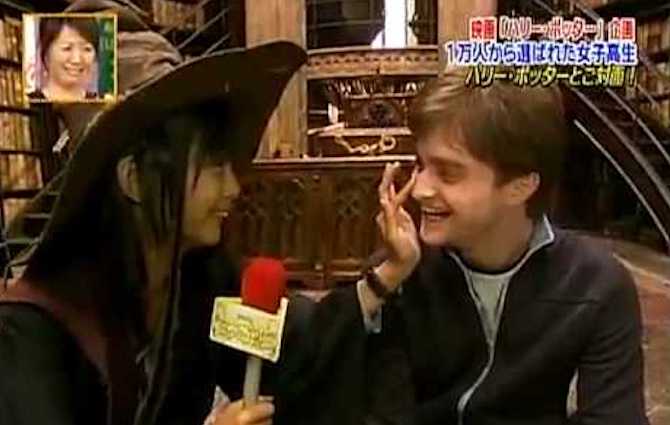 3. This fan has a gigantic collection of Harry Potter stuff!
Katie has a memorabilia collection worth £40,000 – including rare toys and an autograph from J.K. Rowling!
4. This fan won an award for his Harry Potter collecting skills!
Mexican lawyer Asher Silva Vargas has 3,097 pieces in his Harry Potter collection – and was awarded a Guinness World Record
5. This boy was the first fan to finish reading Harry Potter and the Cursed Child
Just after the release of Harry Potter and the Cursed Child, 10-year-old old Toby speed-read the script in just 59 minutes!
6. Van-demort
A Harry Potter fan named their van after 'He Who Must Not Be Named'