20 Best Fun Little Mix Facts You Never Knew!
We love Little Mix – here's everything you need to know about our favourite pop group...
1. They were first girl band to win The X Factor!
The group won the 2011 edition of the show, after being selected from two separate groups: Faux Pas and Orion. Jade Thirlwall, Perrie Edwards, Leigh-Anne Pinnock and Jesy Nelson were brought together to compete together and the rest is history!
2. They weren't always called Little Mix!
During the early stages of the X Factor competition, the group was called Rhythmix. It later emerged that there was a charity already called Rhythmix, so to stop any confusion, the group changed their name to Little Mix and went on to win the show. Marcus Collins was runner-up and Amelia Lily was placed third.
3. Their first single went to Number 1 in the charts!
The group's first single was Cannonball, a cover of a Damien Rice song. It went to the top of the singles chart in December 2011. Their second single, Wings, went to Number 1 as well.
4. They released their own brand of clothing!
In 2012, the group collaborated with Primark and created their own clothing line for 7-13 year olds, which included colourful t-shirts, leggings, nightwear and cool accessories.
5. One member has a fear of flies!
Leigh-Anne can't stand insects. This is a common fear and is called entomophobia. While she hates bugs, she loves her pet pug who is called Harvey.
6. Jesy's anti-bullying documentary broke all sorts of records!
In 2020, she released a documentary calledOdd One Out, which looked at how she felt when people trolled her online during her time in Little Mix. The programme was so good, it won the Best Factual Entertainment award at the National Television Awards in 2020, and helped many of her fans going through similar struggles.
7. Jade auditioned for The X Factor judges three times!
She first auditioned for the panel in 2008 and again two years later. The third time proved to be a charm, as she was selected to go through to Boot Camp and eventually met her future Little Mix band mates. The moral of this story is never give up!
8. Little Mix won the British Group awards at the BRITS in 2021!
After Jesy Nelson left to focus on other projects, the trio made history at the ceremony winning Best British Group, the first female group to do so. In their acceptance speech, they thanked Jesy, and Spice Girls, Sugababes, All Saints and Girls Aloud for inspiring them.
9. Perrie has no sense of smell!
This is a rare medical condition called anosmia. "People are always like, 'Oh, isn't that really horrible?' and I'm like, 'No', because I've never known what it's like to smell," says the singer.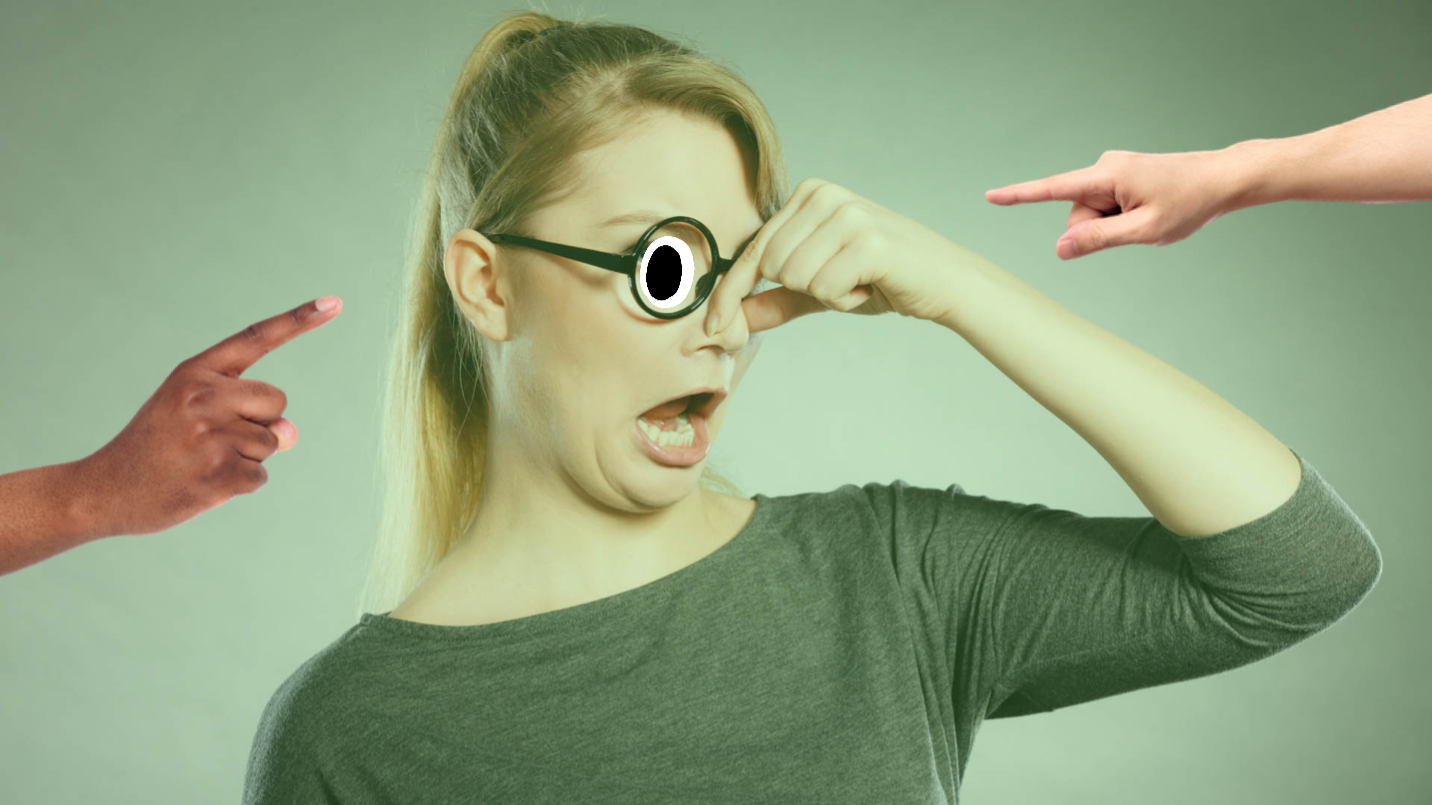 10. Two of the group climbed a mountain for charity!
In 2019, Jade and Leigh-Anne climbed Mount Kilimanjaro in Tanzania to raise money for Comic Relief. Jade told BBC's Newsbeat that she'd brought some essential supplies for the gruelling journey, which included "strawberry laces, chocolate digestives, rhubarb and custards".
11. Little Mix starred in their own TV show!
In 2020, the group launched their own show called Little Mix: The Search, a music reality TV competition to find a new act to support them on their Confetti Tour, which will now take place in 2022. The winners were Since September, who performed Lil Nas X's Old Town Road during their road to victory!
12. Perrie and Jade grew up near each other but never met until The X Factor!
Even though Perrie and Jade both grew up in South Shields in Tyne and Wear, the pair never met until they appeared on X Factor. Joe McElderry, who won the sixth series of the X Factor, is also from South Shields! Must be something in the water.
13. Little Mix even have their own sweets!
Well, sort of. The group helped M&Ms launch their patriotic-coloured sweets to celebrate the Queen's Golden Jubilee in 2012 – that means 50 years on the throne!
14. Jade loves Disney!
Jade once auditioned to play the part of Princess Jasmine in the 2019 version of Aladdin. "I auditioned in [film director] Guy Ritchie's living room, and I had to sing 'A Whole New World' for him which was very bizarre," she revealed. The part eventually went to Naomi Scott, leaving Jade to concentrate on Little Mix.
15. Jade has a very special tattoo!
The singer has the phrase 'Anyone can achieve their dream if they've got the courage' in Arabic down her spine. Her grandad Mohammid Badwi was Arabic and this tattoo was in tribute to him. She's also a fan of Newcastle United, but we don't think she's got any tattoos of the club's badge.
16. Jesy doesn't like sandwiches!
Jesy once said that the very idea of a sandwich turns her stomach. "I've got a phobia of sandwiches or anything slimy on bread. It makes me feel sick," she admitted in an interview. It turns out that quite a few people agree with her. We wonder if she'd think these bread jokes were funny?
17. They've published two books on top of everything else!
If you're in the mood for reading about the history of the group, Little Mix have penned two books: Ready to Fly and Our World. Is there no end to their talents?
18. They've collaborated with some of the world's biggest stars!
The group have recorded music with Nicki Minaj, Stormzy, Missy Elliot, Jason Derulo and Jess Glynne! We wonder if they've got time to work on a track with Dennis and the Dinmakers?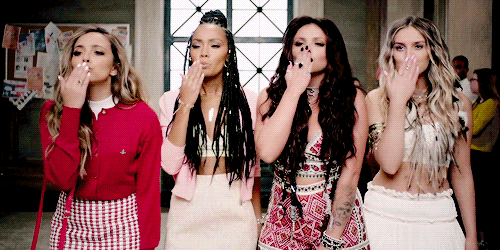 19. Perrie can do a good impression of a goat!
This is not something we ever expected to write, but it's true. There's a lot of video clips on YouTube of Perrie doing a perfect impression of the farmyard icon. Like, loads.
20. Little Mix are going to be busy in 2022!
The group have released so many hit singles, they've decided to mark their 10th anniversary with a 'best of' compilation album called Between Us. In 2022, the trio will go on tour for the first time in ages!